Choose a campus visit options to experience first hand what makes Bemidji State so special.
---
1. Daily Tours:

Monday-Friday at 10:00 am and 1:00 pm.
Check in with the Office of Admissions 5-10 minutes prior to your tour.
Tour our entire beautiful campus.
Meet one-on-one with an Admissions representative.
If you would like to meet with a professor, please call at least 48 hours in advance.
---
2. Campus Previews:
Campus Previews begin at 10:00 am and include the following:
An information presentation about BSU
Tour of campus
Lunch on us!
Upcoming CAMPUS PREVIEW DATES INCLUDE: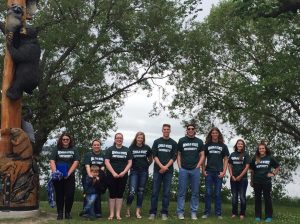 Saturday, December 3, 2016 (

Full

)
Monday, January 16, 2017 (MLK Day)
Saturday, January 28, 2017
Saturday, February 11, 2017
Monday, February 20, 2017 (President's Day)
Monday, March 20, 2017
Saturday, April 29, 2017
Note: Campus Previews do not allow for faculty or professor appointments.
---
Traveling & Lodging: