Choose a campus visit option to experience first hand what makes Bemidji State so special and unique.
---
1. Daily Tours:

Monday-Friday at 10:00 am and 1:00 pm.
Check in with the Office of Admissions 5-10 minutes prior to your tour.
Tour our entire beautiful campus.
Meet one-on-one with an Admissions representative.
If you would like to meet with a professor, please call at least 48 hours in advance.
---
2. Campus Previews:
Campus Previews begin at 10:00 am and include the following:
An informational presentation about BSU
Tour of campus
Lunch on us!
Upcoming CAMPUS PREVIEW DATES INCLUDE: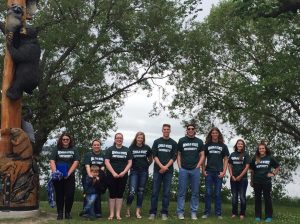 Saturday, September 23, 2017 (Homecoming)
Friday, October 13, 2017
Saturday, October 21, 2017 (MEA Saturday)
Friday, November 3, 2017
Friday, November 17, 2017
Friday, December 1, 2017
Monday, January 15, 2018 (Martin Luther King Day)
Saturday, January 27, 2018
Monday, February 19, 2018 (Presidents Day)
Monday, April 30, 2018
Note: Campus Previews do not allow for faculty appointments.
---
3. Academic Open House (MEA – Oct. 19th & 20th):
With two programs available each day, check-in times are from 8:30 – 9:00 a.m. for the morning sessions and 12:00 pm – 12:30 pm for the afternoon sessions. There will be a lunch provided for every session.
Enjoy a lunch on us!
Tour our beautiful campus
Meet with BSU faculty
Meet staff from the resource areas across campus
Thursday, October 19, 2017
Friday, October 20, 2017
---
Traveling & Lodging: