Most human beings can likely provide a basic definition of the concept of self-esteem. But what does it mean for a person to have low – or high – self-esteem?
Dr. Chris Miller, assistant professor of psychology, will explore the nature and purpose of self esteem in a Feb. 27 lecture, "What is the Purpose of Self-Esteem?" to continue Bemidji State University's spring Honors Council Lecture Series.
The presentation will begin at 7 p.m. in Hagg-Sauer Hall 107 on the BSU campus. Honors Council Lectures are free and open to all.
The Honors Council Lecture Series provides a forum for BSU faculty to share their expertise and the results of their research with the Bemidji community. Honors Council lectures are open to everyone free of charge.
Miller says his lecture will explore a variety of questions about self-esteem, including how it may or may not affect a student's success in a classroom; what impacts it has on educational policies such as grading, promotion or methods of discipline; and how self-esteem can be built in students. He also will examine self-esteem at a policy level, approaching the effects of advertising and mass media on self-esteem, asking in particular whether young women are being held back in educational and career aspirations as a result of media messaging that may indicate that their self-esteem should come from their appearance and the attention it brings them.
"These are very important questions, but the foundation of them is that we understand self-esteem well enough to build public policy to address it," Miller said. "However, more recent research has suggested some of these well-meaning initiatives may not be based in an accurate understanding of how self-esteem really works.
"When we begin from a foundation of what self-esteem is for, what its function is, we can better understand how to change it — and if we even should," Miller said. "Some of our desire to 'fix' our self-esteem may not really about "us" after all, but about larger cultural forces."
Miller will explore some of the history of self-esteem research, including work that laid the foundations for a number of policy interventions, and examine how more recent research has confirmed or rebuked earlier conclusions. He also will share some of his own research and show what has been found – and what has failed – to predict effects on self esteem.
About Dr. Chris Miller
Dr. Chris Miller was born in Indiana, took a detour through Florida and is now happy to be in Minnesota. He earned a doctorate at the University of Minnesota and continues his interest in self-esteem as an assistant professor in Bemidji State University's Department of Psychology.
Spring Honors Council Lecture Series
Feb. 27 – 7 p.m. – Hagg-Sauer 107 – Chris Miller, assistant professor of psychology, "What is the Purpose of Self-Esteem?"
March 7 – 7 p.m. – American Indian Resource Center Gathering Room – Dr. Michael Anderson, interim provost and vice president for academic and student affairs, "The United States Constitution: An Ongoing Search for Balance."
March 23 – 7 p.m. – American Indian Resource Center Gathering Room – Lori Peterson, civil rights attorney, keynote address for Honors Council Lecture Series and BSU gender studies/womens studies program gender conference.
April 4 – 7 p.m. – Hagg-Sauer 107 – Dr. John Ellis, assistant professor of history, "The Holy 'Knock-em-Down': Methodism Remodels for the Ohio Valley's Backwoods, 1790s-1820s."
April 26 – 7 p.m. – Hagg-Sauer 107 – Dr. Jeanine McDermott, assistant professor of nursing; Dr. Carolyn Townsend, associate professor of nursing; and Dr. Sarah Tarutis, associate professor of nursing, "Building Community: Impacts on Students' Educational Experiences."
BSU Honors Council
The Honors Council Lecture Series is hosted by the Bemidji State University Honors Council, the advisory group to BSU's honors program composed of 12 faculty members representing each of the university's colleges. Student representatives are also elected to the council by their cohorts for one-year terms.
Contacts
Links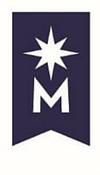 Bemidji State University, located in northern Minnesota's lake district, occupies a wooded campus along the shore of Lake Bemidji. A member of the colleges and universities of Minnesota State, Bemidji State offers more than 80 undergraduate majors and 11 graduate degrees encompassing arts, sciences and select professional programs. Bemidji State has an enrollment of approximately 5,000 students and a faculty and staff of more than 550. University signature themes include environmental stewardship, civic engagement and global and multi-cultural understanding.
---
2017-B-L-067