Pronunciation Guide
Niizhoo Gwayakochigewin — NEE-zhoo GWAY-ah-ko-chee-GAY-win
Dr. Cornelia "Corrie" Santos has joined Bemidji State University as the lead faculty member for Niizhoo Gwayakochigewin, a unique academic program that brings indigenous perspectives into environmental sustainability initiatives.
Named for an Ojibwe phrase which translates to "two ways of making things right," Niizhoo Gwayakochigewin draws from the university's Sustainability Office, Department of Languages and Indigenous Studies, Department of Environmental Studies and American Indian Resource Center to create a single co-curricular program.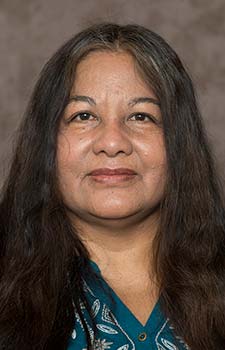 "We're trying to build a dual-degree program using our strengths in indigenous studies and environmental studies together," Santos said. "My dissertation was about indigenous ways of knowing and being, and I have a background in environmental science, so this is a perfect fit for me."
Santos came to Bemidji State in January from the University of Colorado, where she was a post-doctoral fellow at the university's Centers for American Indian and Alaskan Native Health. Prior to that, she spent time as a research consultant and as a researcher for Native American Cancer Research, Native American Cancer Initiatives and Denver Public Health. Many of her projects drew on her expertise in environmental science.
Santos says the program's first goal will be to illustrate why the idea of combining indigenous knowledge with sustainability efforts is, in her words, a natural fit. She will lead that initiative along with Erika Bailey-Johnson, director of the Niizhoo Gwayakochigewin collaborative and BSU's director of sustainability.
"It comes from something that, as an indigenous person, I already know at a very deep level," she said. "Now the challenge is to convince others that it will be good for us to be looking at environmental issues through an indigenous lens.
"It's rare to have this in a formal degree program. So that's my charge — to develop courses that combine these perspectives."
While there is one similar program in Canada — the Indigenous Environmental Studies/Science Program at Trent University — Santos said that in the United States, degree programs in that combine indigenous perspectives with Western knowledge are rare.
"We're looking for innovative ways to approach our environmental sustainability issues, so this is a wonderful way to approach some new ideas," she said.
"Bemidji State has a long history of leadership in environmental sustainability and is continuing to build deep partnerships with the tribal nations in our area. There's no better place to try something like this."
Santos said the program will hire six undergraduate students and two graduate students.
The undergraduates will be charged with identifying and pursuing collaboration opportunities between the program and local communities, while the graduate students will provide leadership in the program during the academic year.
Santos has a bachelor's degree in biology & chemistry from Metropolitan State University of Denver, with a master's degree in environmental science and a doctorate in education, educational leadership and innovation, both from the University of Colorado at Denver.
BSU expects to begin offering courses in Niizhoo Gwayakochigewin this fall. The program is supported by a $600,000 grant from the Margaret A. Cargill Philanthropies.
Contact
Links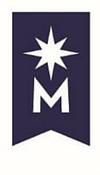 Bemidji State University, located amid the lakes and forests of northern Minnesota, occupies a wooded campus along the shore of Lake Bemidji. Enrolling more than 5,100 students, Bemidji State offers more than 80 undergraduate majors and eight graduate degrees encompassing arts, sciences and select professional programs. BSU is a member of the Minnesota State system of colleges and universities and has a faculty and staff of more than 550. The university's Shared Fundamental Values include environmental stewardship, civic engagement and international and multicultural understanding.
---
2018-B-L-086