Pursue your Bachelor of Science degree in Accounting through this Top 20 online Accounting program in the nation. In as little as two years, with the proper prerequisite courses, you can graduate with your degree in Accounting ready for new career opportunities or you can choose to take as few as one course per semester to steadily work toward your goal. You'll have access to the same fully accredited degree programs as on-campus students.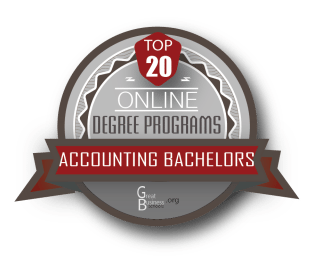 Apply now!
Degree Requirements
120 Credits must be earned from all sources for your degree. Up to 88 credits can be from a community college. Additional rules apply for technical college applicants. Transfer courses with grades of D or higher accepted.
Completion of an AA degree (preferred) or Minnesota Transfer Curriculum. Otherwise a course by course evaluation of liberal education courses.
Forty Credits at the 3000 or 4000 level.
Thirty credits must be from BSU
A minimum of 24 semester credits from the Bemidji State University Accounting Major. Major Field — minimum 2.25 GPA – the major field includes all the courses taken at BSU in the area of study.
Completion of the degree requirements. Course equivalencies from community colleges are subject to Department approval.
Download Program Details and Suggested Schedules
For more information on the courses in this program, visit the course catalog.
FAQ's
You can complete the 71 credits required for the major courses in the Bachelor of Science degree in Accounting, all online. The required courses include 33 credits in accounting, 24 credits in business administration, 6 economics credits, 4 math credits and 2 electives.
Ideally, this program is a "2+2" program, which means you need to have completed an associate of arts degree or at least have completed the MN Transfer Curriculum before beginning the courses in the Online B.S. Accounting Program.
Courses are offered in the Fall, Spring and Summer semesters.
The B.S. in Accounting degree program requires the completion of 120 credits, including 42 credits of liberal education courses, 71 credits for the major courses and additional elective credits. The length of time to complete the degree depends on how many courses or credits you complete each semester. The courses will be offered on a two year rotating schedule.
Transfer students must meet or exceed the minimum 2.0 cumulative GPA requirement.
No. All of the required courses are offered online do not require any face to face meetings on campus.