Hands-on learning is key to academic success at Bemidji State. Our biology facilities include a 5,600-square-foot aquatics laboratory, a hard water lab and a 240-acre protected forest.
Aquatic Biology Hard Water Lab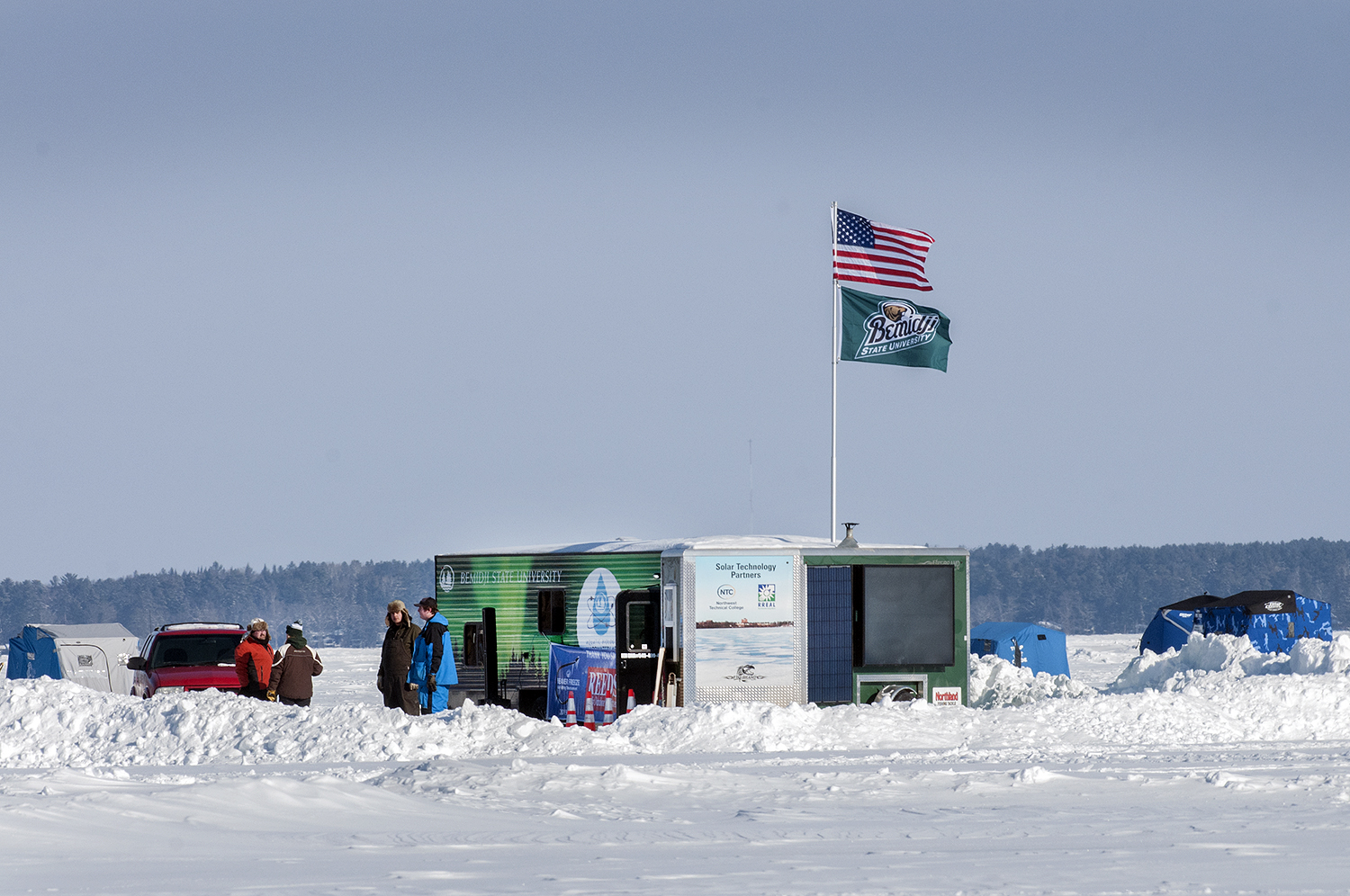 Built on an ice fishing house frame, the portable aquatic biology hard water research lab is designed to give BSU students opportunities to conduct field research on Minnesota's water resources year-round, including on frozen lakes. State-of-the-art solar panels and a unique solar furnace provide energy and heat to the lab without the need for external fuel sources.
The lab is used to enrich aquatic biology, fisheries and chemistry courses and provide additional research opportunities to students. Since it's unveiling in 2019, the lab has been used to study burbot populations in Lake Bemidji and Bad Medicine Lake.
H.T. Peters Aquatic Biology Lab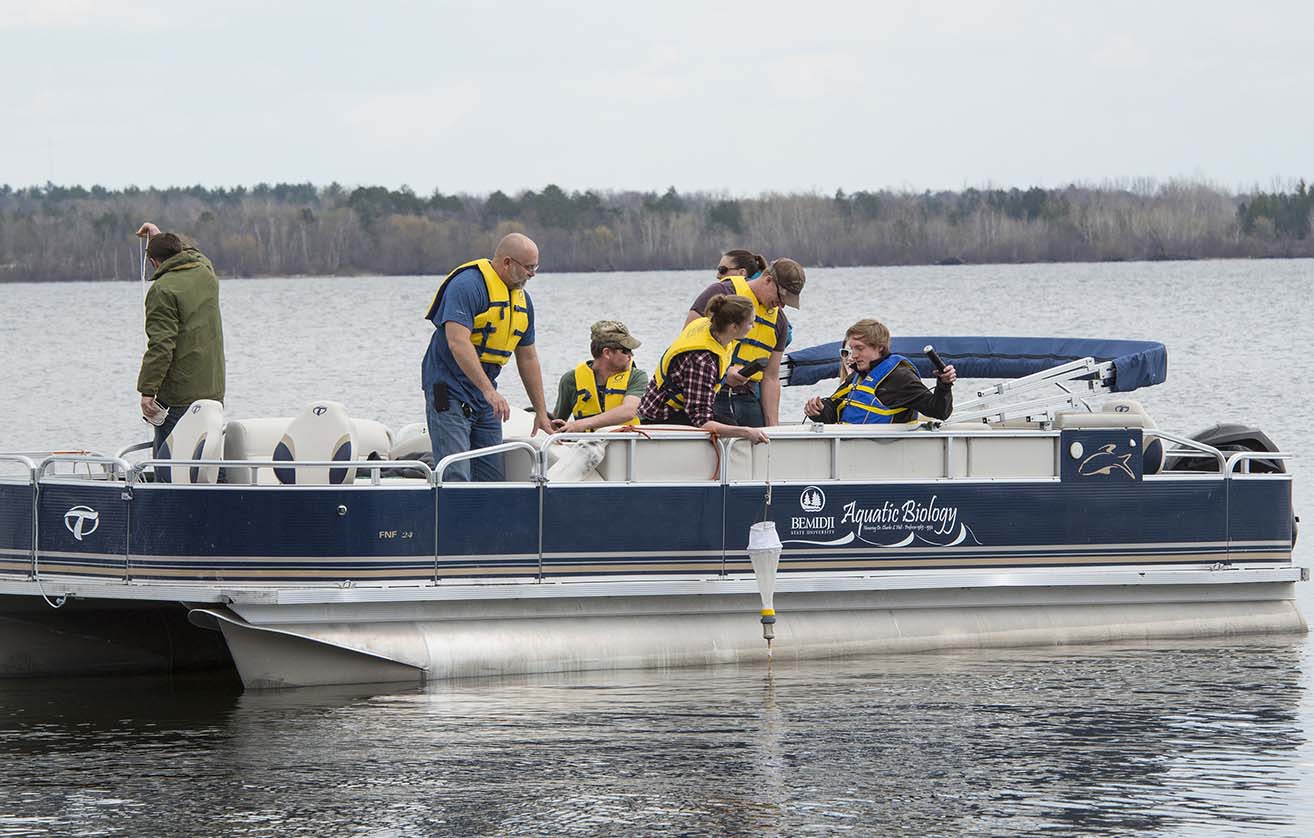 Located on the shore of Lake Bemidji, the H.T. Peters Aquatics Laboratory is fully equipped and features a classroom, water lab, computer room and a display aquarium. Our equipment includes two large pontoon boats, which classes use to venture out into the water.
Hobson Memorial Forest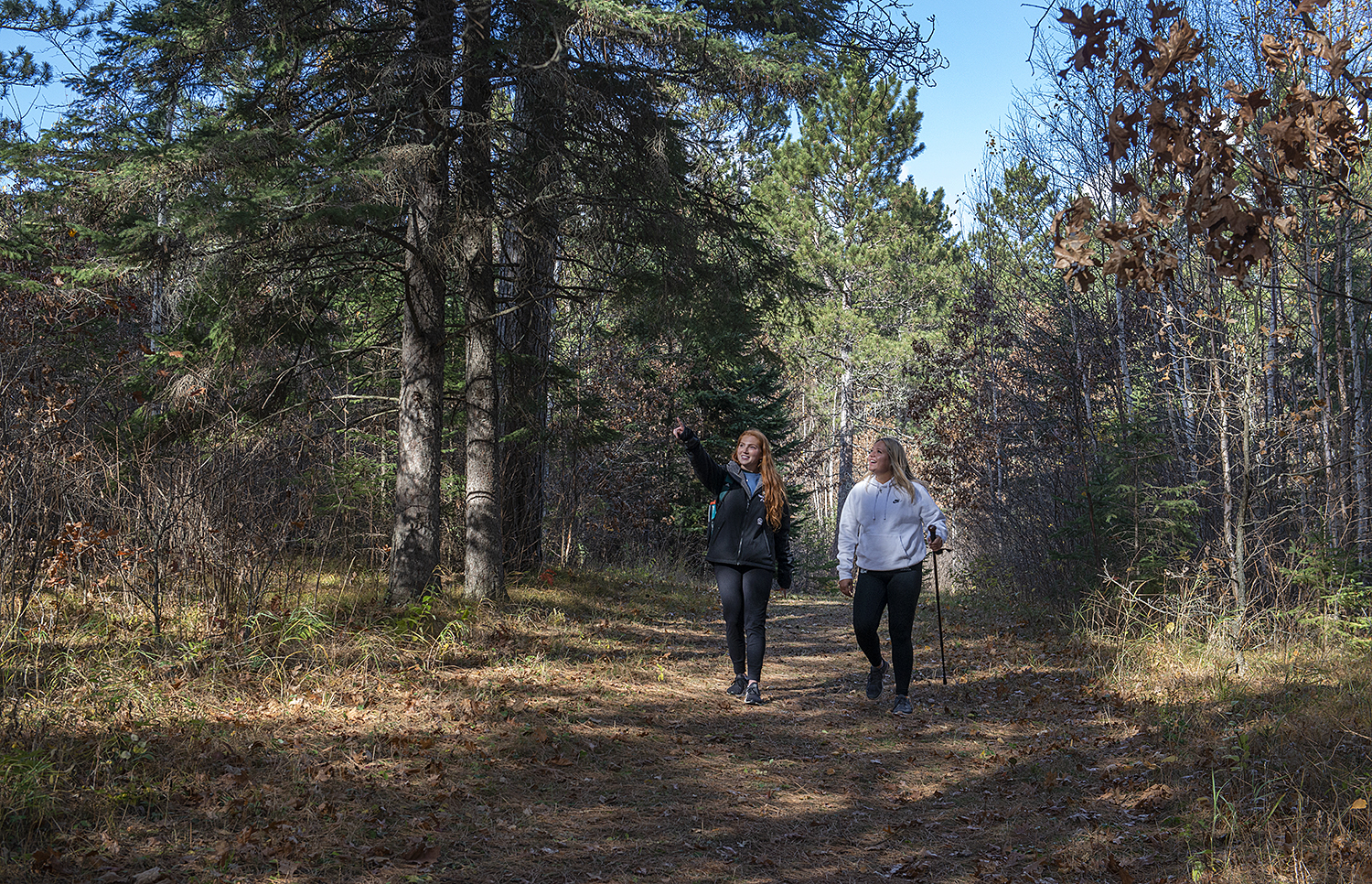 Rich with life and biodiversity, Hobson Memorial Forest is a 240-acre stretch of hard and soft woods, wetlands, wildflowers, trails and bodies of water, including Lynn Lake.
Dr. C.V. Hobson, a former geography professor at Bemidji State University, is credited with creating the School Forest concept and actively campaigned for the passage of the School Forest Law, which was passed in 1949. BSU acquired the forest in 1948 for academic and recreational use by the university and community. In addition to serving as home to a variety of wildlife, Hobson Forest features a ropes course, amphitheater, two log cabins and several miles of picturesque trails available for year-round use.
---