The exercise science major will immerse you in the study of movement and physiological responses.
Exercise Science Bachelor's
You'll gain a broad background in the sciences related to exercise, including anatomy, biomechanics, exercise physiology, sport psychology and motor development and learning. You'll have hands-on training, working directly with people in our exercise physiology and biomechanics labs and you'll gain professional experience through an internship in an area of the field you are interested in pursuing professionally.
For more information about the courses in this program, visit the course catalog.
Depending on your interest, the major offers two emphasis areas:
Medical Fitness: if you are interested in graduate or professional study in exercise science or allied health fields.
Fitness Leadership and Promotion: if you are interested in using your knowledge in diverse settings related to fitness, wellness or personal training.
Exercise Science Career Options
You'll have a wide range of career options when you choose the field of exercise science.
Depending on your area of interest, you may choose to pursue professional certifications directly after graduating to become an exercise specialist developing fitness programs, working as a lifestyle coach, personal trainer or fitness instructor.
Your bachelor's degree in exercise science will also prepare you to go on to graduate or professional study in athletic training, physical therapy, occupational therapy, medicine, chiropractic or other allied health fields. It is also an excellent choice if you are interested in a career in nursing, preparing you to enter an accelerated BSN programs designed to train those with BS degrees in other fields to be nurses in 12-18 months.
The Bureau of Labor Statistics reports the job outlook for careers in the fitness and allied health fields is excellent, with jobs expected to increase much faster than the average for all occupations.
Degrees in Action
Exercise Science majors from Bemidji State go on to do some incredible things with their degrees.
---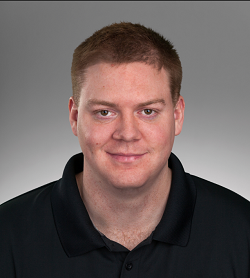 "Bemidji State provided me a rock-solid foundation to build my graduate career upon. The athletic training department allowed me to volunteer my time with numerous sports at a variety of venues and locations. I gained invaluable insight on what it means to provide outstanding healthcare as an athletic trainer, and I was able to demonstrate my experience from day 1 at NDSU. The most rewarding moment of my job was having a graduating high school senior tell me I was the reason they plan to pursue athletic training. It was reminiscent of the athletic trainers I worked with at BSU, and the inspiration they gave me."
— Anders Lindstrom, Exercise Science B.S. working as a certified athletic trainer for Sanford Orthopedics and Sports Medicine in Fargo, ND
Read Anders's Story to Success
---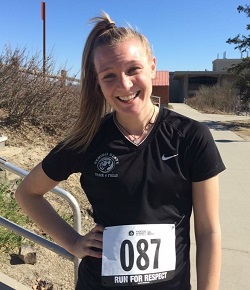 "When I entered Bemidji State University, after graduating from high school in Fairbanks, AK, I was on the road to becoming a teacher. When [my HPSH] professors learned about my interest in working with older adults, they would go out of their way to provide extra knowledge for me that would benefit my future. The required practicum and internship were the most helpful through hands-on experience and networking which opened the door for the position I have today."
— Samantha McDaniel, Community Health B.S., Exercise Science B.S. & Health Education & Promotion minor
Read Samantha's Story to Success
---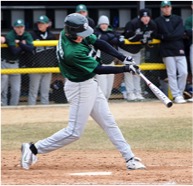 "Today, many people will tell you that you need to have perfect grades and be on every committee and be involved in every student organization in order to separate yourself from everyone else. However, at the end of the day, you will always find someone who is smarter or has done more than you. My advice is to do things you enjoy because the work is less of a burden, and you learn more in the end. Eventually, you will find your niche and the sky is the limit from there."
— Josh Silvernagel, Exercise Science B.S.
---
Contact Information
Dr. Jim White, Chair
Department of Human Performance, Sport & Health
Phone: (218) 755-2766
Location: PE 223
Dr. B. Christina Kippenhan
Department of Human Performance, Sport & Health
Phone: (218) 755-2076
Location: PE 219