The study of sport management will prepare you for a wide variety of exciting career options in the diverse field of sport industry. A degree in sport management may lead you to a career in minor or major league sport management or marketing, working as an administrator in college or high school sports, owning or managing a sport business or working in facility and event management, the fastest-growing sector in the field.
Sport Management Bachelor's
With one of the top sport management programs in the five-state region, students are attracted to our sport-specific curriculum. Designed to meet COSMA accreditation requirements, we offer a multidisciplinary approach that will give you a broad background in all aspects of the industry, including management and leadership, ethics, marketing, communications, budget and finance, legal aspects, economics and governance.
For more information about the courses in this program, visit the course catalog.
Practical Experience
A 400-hour internship at the heart of our program is where you will gain invaluable experience working in the management setting that best fits your career aspirations. Our students have held internships in all segments and levels of the industry — from working with local sport businesses to interning abroad with professional sport teams and organizations.
In addition to the internship, our students gain ongoing practical experience with event and facilities management through the Department of Campus Recreation and BSU Athletics, working with every sports team on campus, so that by the time they graduate, they will have multiple professional experiences to reference.
Sport Management Career Options
Developing a personal network is a key element in finding employment in the sports industry. You'll have a head start building a network through your internship experience, by attending state and national professional conferences and by joining professional organizations all during your undergraduate education. We'll guide you and give you the opportunity to gain the background and experiences you need to stand out.
Degrees in Action
Sport management majors from Bemidji State go on to do some incredible things with their degrees.
---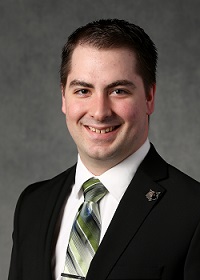 "The Sport Management classes I took at BSU helped open my eyes to many more opportunities. I never realized how many jobs, careers and opportunities were truly in sports. From sales, marketing, business intelligence, public relations, community relations, etc. The classes I took helped me realize that there were a lot of opportunities out there, you just have to find one that fits for you."
—Michael Misner, Sport Management B.S. working as an Account Executive, Membership Sales with the Minnesota Timberwolves and Minnesota Lynx organization.
Read Michaels Story to Success
---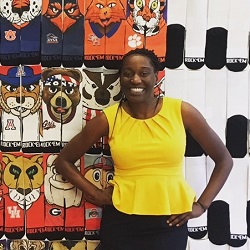 "My advice is to make the most of every experience and opportunity and work like you are getting paid a million dollars. I came from Atlanta to Bemidji not knowing what to expect and found myself driving to grad school* two days after graduation because every day I was on campus I worked hard to learn and showcase my skills. From working for Brad Folkestad in athletic media relations covering sports I had only seen on TV (hockey is not big in the south) to reenergizing the student fan club, Beaver Dam, I let people know I was not playing games when it came to what I wanted to do."
* 2012, M.S. Sport Management, University of Tennessee
— Corinne Milien, Sport Management B.S. working as Brand Development Lead for Rock 'Em Apparel, Orlando, FL
Read Corinnes Story to Success
---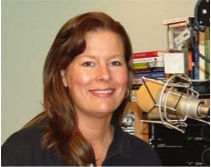 "My Sport Management classes taught me how to organize, research and create professional client presentations for the Beaver Radio Network. It also gave me more confidence just knowing I had worked so hard to accomplish my goal of completing my four-year degree."
—Kelly Schultz, Sport Management B.S.
---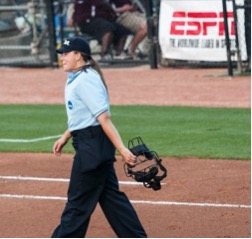 "Always be open to new opportunities as you never know where they will take you! Every experience will assist in the development of your professional and personal self."
— Leah Bowen, Sport Management B.S. working as an Adjunct Faculty in Exercise & Sport Science at St. Mary's University, San Antonio, Texas.
---
Contact Information
Dr. Eric Forsyth
Department of Human Performance, Sport & Health
Phone: (218) 755-2083
Location: PE 224
Dr. Jim White, Chair
Department of Human Performance, Sport & Health
Phone: (218) 755-2766
Location: PE 223
---