Stephanie Carlson, 2022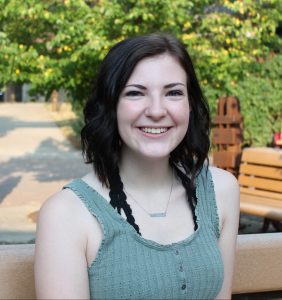 When I started at Bemidji State, I thought I had my plan all set, which ended up not being the case. I changed my mind about my degree a few times, but once I added a minor in history, I knew I was going to finish it. History had always been an interest of mine, but I had never considered pursuing the subject in more depth. That all changed after I took my first American History course at BSU and realized just how much I did not know, about anything really. The way my professors were explaining historical events shed light onto information that doesn't usually get taught to students. I was having so much fun learning all these historical facts that were new to me I would make my friends listen to me re-cap each lecture I had just come from. The environment in the History program is challenging but backed with overwhelming support from the professors who work with you to continually develop your skillset in writing and analyzing history. The History Department is small, with only a handful of professors and the number of students who are completing a major or minor in history is small as well, but the size of the program is one aspect that encouraged me to pursue my history minor. Being a part of a small group of students who take classes together with the same professors created an open classroom environment for discussion that became my favorite class periods to attend.
I will be graduating with a degree in Social Studies and a double minor in History and Gender and Women's Studies. My specific historical interest lies in the history of gender and women in the United States, and I plan to continue to combine these two passions as I look towards a future career and furthering my education.
Kate Brekke, 2022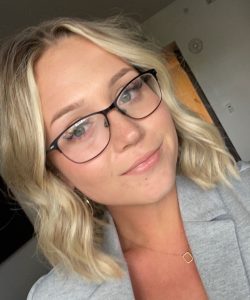 As high school seniors emerging into adulthood, we are expected to make a decision that will impact the rest of our lives. Quite frankly, I had no idea what career I wanted to pursue. My ACT told me that I was not cut out for the math or science field. Instead, I was steered towards English, which is where I began my journey at Bemidji State University. I remember sitting in my English class on the first day of the fall semester of 2018 and thinking "Am I in a Hallmark movie"? My peers had prior knowledge about classic literature that I had only heard about. I quickly realized that my passion did not lie in English. Instead, I discovered my love for history. In high school I was indifferent to history mainly because it consisted of names, dates and memorization. My professors at BSU showed me history is so much more than that. I began to think critically and make connections with the past. From that point forward I knew that I wanted to be involved with history and changed my major to Social Studies Education. I then added a second major in History. Now, in my final semester, I can proudly say I am solely a History major (cliché, I know).
Moving forward, I will be applying to graduate programs to pursue a PhD in History to achieve my goal of becoming a History Professor. I want to help shape the young minds of the future, as my professors have done for me here at BSU. They encouraged me to think independently while they provided an immense amount of knowledge in their own niche of history. Dr. Allosso and Dr. Ellis have forever changed the way I view history, and the world. I would not have been so drawn to the field that I have since become infatuated with if it were not for their influence. I am grateful to have been impacted by such amazing advisors in my academic journey. I might be biased, but I would say the History Department is the best at BSU.
Matt Merkling, 2021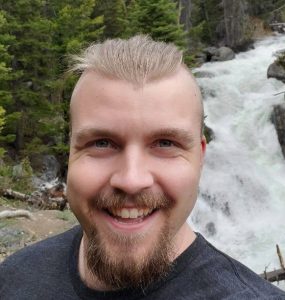 The path from my first semester at BSU in the fall of 2015 to when I graduated in May 2021 was far from simple. I began as a Social Studies education major, but after a few semesters, I found myself much more drawn to the history classes I was taking. Dr. Ellis played a significant part in this, both as a teacher and as my advisor and the connection I had with him led to many conversations about what other careers in the field of history could look like. After a semester off to decide what I wanted my future to look like, switch my major to History and add a minor in Communication Studies, I was back into the swing of things. I was in my element as a history major. I decided to pursue a career as a college professor, and working closely with Dr. Ellis and Dr. Allosso cemented my decision.
The culmination of my time at BSU was my thesis, which analyzed the Articles of Piracy. There was a roadblock with the switch to online classes at the onset of Covid-19, but I was so passionate about my thesis research that I was able to continue working towards graduation. I had the honor of presenting my thesis at the Student Achievement Conference, which went incredibly well. My thesis defense was one of my favorite parts of the project, and a few of the questions leveled by Dr. Bell and Dr. Ellis really highlighted how much more I could study the Articles of Piracy.
With those questions in mind, I am currently applying to graduate schools. The next steps for me are to start graduate school next fall and eventually begin my career as a college professor. I had so many great role models and mentors at Bemidji State. Between Dr. Pawlowski and Dr. Perlich in the communications department and Dr. Ellis, Dr. Allosso and Dr. Bell from the history department, I learned and grew so much in my years at BSU. I cannot recommend this school and these professors enough.
Delaney Crowl, 2021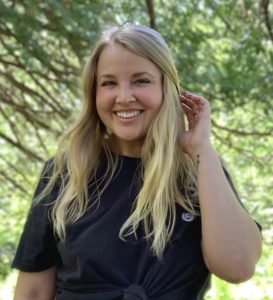 When I first arrived at Bemidji State University, I did not have a set plan. I knew I had two passions: history and wildlife, so I was taking classes that would lead me in either direction. After further consideration, I realized that wildlife would be a better hobby for me, while history could evolve into a career. I dove into my social studies education major knowing that a career in this field was often attainable soon after graduating college. I took enough history courses to add a minor in history to my degree, and I thoroughly enjoyed those classes and their professors. It was not until those professors stepped forward and encouraged me to obtain a history major that I realized I could achieve something bigger. Without their guidance and genuine willingness to help and support their students, I would have settled with my previous, single degree. While I was taking my last history classes, the pandemic hit, and I would not visit the campus again until the graduation ceremony nearly a year later. The pure resolve my professors had in giving us the best education they could under new and difficult circumstances was admirable to say the least. Their passion for history and for their students' education and future made such a positive impact on my life.
My experience with the BSU History Program broadened my understanding of American history and showed me how to assess such a history in perspectives I had never fully addressed before. I want to continue to share those perspectives with growing students and help guide those students towards their future.
With this as my goal, I am now attending the graduate program at the University of South Dakota to get my master's degree in history. I received an amazing assistantship position working with the Middle West Review, a historical/sociological journal about the growth of the American Midwest. I am more confident than ever in my life choices, and most of this confidence stems from the Bemidji State University History Department and their knowledgeable and supportive professors.
Emily Belland, 2020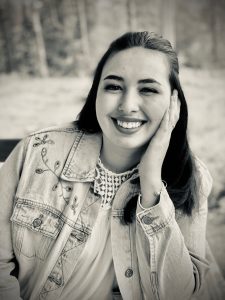 History and I found each other at BSU. I had been first admitted, not as a history major, but as a social studies education major, in the hopes of teaching young middle and high schoolers American history. However, the social studies education major made me nervous because I was concerned I would spend my life teaching the other social sciences (geography, economics or political science). This concern drove me to pick up a history minor in the spring of 2018.
I still remember my first meeting with my academic advisor, Dr. Ellis. His reputation of being among the top professors at Bemidji freaked me out a little bit and I wasn't sure what someone who had that prestige would be like. I pictured someone stuck-up who didn't care about freshman. This couldn't be further from the truth. During the meeting he asked me if I would consider taking one of his classes because he liked having his advisees in his class. His Civil War class changed my life. Dr. Ellis always gave enthralling and meaningful lectures, and I read documents from the associated time period — something I had never done previously. I even wrote a history paper! It was by far my best experience with history in a classroom. Unsurprisingly, I decided to major in history as a sophomore.
That May, I won the Dewitt C. Dunham Scholarship, an annual scholarship awarded to a number of history majors. I began toying with the idea of dropping the social studies education major and completing a history undergraduate with the goal of going to graduate school and ultimately teaching history to college students like myself. I remembered Dr. Allosso had recently completed his doctorate degree, and I decided to ask him about graduate school. He offered to meet with me at 8 am the next morning. As much as I hated waking up at 7 am to be there in time, the support and information I got was invaluable. He helped me solidify my decision and made me feel like I could belong at graduate school. I decided to commit to the history department during my junior year at BSU.
Once I decided to become a professor myself, it was like I had found my calling. I knew it was where I belonged. The department believed in me, like they do for all their students. Everyone supported one another and were always there for each other. During my senior year, when I needed help with my thesis, I asked fellow senior Dan if he'd be willing to let me look at his thesis so I could ensure my formatting was correct. He sent me his final draft without hesitation, and when I thanked him, he told me it was no problem. "We history majors help each other," he said. And he was right, we do.
Another example of this was when I wanted to start a club on campus for the history department. My fellow history buffs were happy and excited to join. Melissa, who was also a major-changer who had migrated toward history over time, helped me form the club and we spent hours choosing the first readings and formatting flyers. The history club helped me form a great reading group that has supplemented the major, where we discuss anything related to history, historiography and even the news with both classmates and teachers.
During my senior year I participated in the McNair Scholars Program. I got help studying for the GRE, a paid summer research opportunity and was flown to Miami, FL to attend a conference with fellow McNair scholars where we shared our summer research. When I decided to commit to Southern Illinois University Edwardsville's Masters program in history, the entire McNair program and history department were excited for me.
Some of my favorite memories at BSU were in the classrooms, including when Dr. Ellis gave us his opinions of any given major city in the United States. Or when Dr. Allosso included a series of photos of John C. Calhoun's deteriorating appearance on U.S History II slides. Being a TA for both Dr. Allosso and Dr. Ellis was a great experience as well. I was able to see first-hand different aspects of what being a professor means, and each of them gave me different insights. One of my favorite moments was when I completed my senior thesis. My semester-turned-year-long research project documented the ability for African American educators to teach Black History to their students during the Great Depression in the face of oppression. Unfortunately we don't do dedication pages for our theses at BSU, but let this last thought be meaningful; I know that if I had written out acknowledgements, the page would have been full of the names of people at Bemidji State University. I know it's cheesy and obvious to say that Bemidji State was the best decision ever, but it was the most life changing, and my life changed for the better.
Daniel Scharfenberg, 2020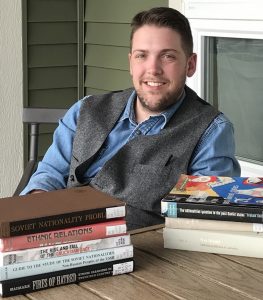 Bemidji State University offers an excellent History program and boasts an outstanding Humanities Department. My experience at BSU was an informative one to say the very least. The history professors offer a variety of courses beyond the basic history classes for your general education, including People and the Environment, Minnesota History, Tudor-Stuart England, Religion in America and Medieval History. Besides history, there is a vast wealth of knowledge to learn from the many other disciplines at BSU including Geography, Politics, Philosophy, Psychology, Sociology and Economics. The faculty at BSU will always answer any questions you have about courses or majors you are interested in, so do not hesitate to ask or look for help. The campus boasts many sources for research purposes for a variety of classes, including online journals and articles, the A.C. Clark library and the microfiche room. The local Beltrami County Historical Society is also helpful. The library offers interlibrary loans, which are great if you are writing your thesis as a history major. If you are simply taking general education courses to start out or are looking for a program with many in-depth professors with a variety of backgrounds, look no further than Bemidji State University. I personally started out as a Social Studies Education major but ended up graduating with a Bachelor of Arts in History and plan on attending graduate school and working in the museum field in the near future. I cannot recommend Bemidji State University highly enough for its strong humanities staff, fast paced and informative courses and excellent location in the Northwoods of Minnesota.
Caleb Curfman, 2017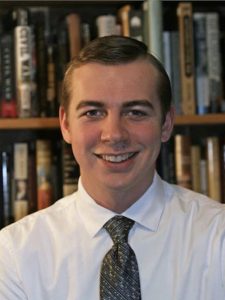 I attended Bemidji State University beginning in the fall of 2014 and immediately connected with the knowledgeable and passionate professors and peers in the History program there. I thoroughly enjoyed the source-based learning that happened through engaging lectures, discussions and large scale projects such as my undergraduate thesis. After completing my History B.S. at Bemidji State, I earned my History M.A. at the University of Nebraska at Kearney. My time at BSU prepared me greatly for this next step in my academic journey. The small class sizes and availability of help and resources made Bemidji State University's History B.S. program the "best decision ever". I am currently the History instructor at Northland Community and Technical College. My research interests are Early America, Native American History, The American Civil War and the American West.
Maria Schommer, 2016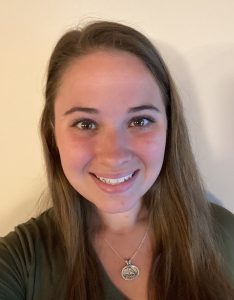 I really enjoyed my time at Bemidji State and for this positive experience I largely credit my experience with the excellent history program available to those pursuing a social studies path. The history program at Bemidji State University challenged me to think about history from new perspectives while exploring major themes across time periods. The faculty helped me to grow my knowledge and appreciation for the past by delivering lessons and lectures packed with outstanding resources. The passion exhibited by the faculty for their disciplines is evident and engages students in productive and respectful conversation that extends well beyond the lecture hall. I could not have asked for a better experience during my undergraduate studies.
After graduating from Bemidji State I followed a career in education that began in my hometown of Pequot Lakes, MN. From there I moved to the Twin Cities and found employment in the Spring Lake Park School District, first with a long-term substitute position at Westwood Middle School and later working at Spring Lake Park High School for two years before settling into my current position within the Anoka-Hennepin School District.
Jason Decker, 2014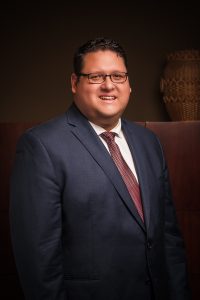 My experience at Bemidji allowed me to explore a multitude of historical periods, a passion which I am still pursuing. I am currently enrolled in the History MA program at the University of Massachusetts-Boston and plan to graduate in the Fall of 2021. My Master's thesis will explore the Constitutional Convention. I plan to use this degree to teach more advanced courses at the high school level or perhaps teach in a post-secondary setting. The excellent education, support and encouragement I found in the history program at Bemidji State has allowed me to take the next steps to advance my career goals beyond what I had previously thought possible.
I've always had a deep affinity for history. Happily this affinity has dovetailed well with my educational and professional goals. While finishing my associate's degree, I decided that I wanted to pursue a law degree focusing on federal Indian law, which relies heavily on the study of history. I enrolled in BSU's History Program in the fall of 2012. It was a wonderful experience. I was able to take courses in all of my interest areas, including American history, Native American history, law and philosophy. The professors were knowledgeable, thought-provoking, approachable, and encouraging.
After BSU, I enrolled in Mitchell Hamline School of Law's Indian Law Program and completed my Juris Doctor in 2017. I served as an editor of the school's academic journal, worked in the Indian Law Program's law clinic and was President of the school's Native American Law Student Association—all accomplishments made possible by my time at BSU. After passing the bar, I went to work at a boutique Indian law firm in Saint Paul, MN. In my career I've worked with historians serving as expert witnesses, spent hours in research at the National Archives, and learned how to integrate these historical perspectives into my legal arguments. These skills still serve me well in my current position as an in-house attorney for the Leech Lake Band of Ojibwe. I am truly grateful for my time at BSU. It expanded my worldview and helped prepare me for my eventual legal career.
---