The bands at BSU are passionate about music and encompass all instruments and music genres.
Blue Ice Jazz Band
The Blue Ice Jazz Band, established over 30 years ago, is a group of Bemidji State students with a passion for jazz. The band hosts Bemidji State University Jazz Fest annually. Blue Ice also performs at many community events such as dances and weddings.
Contact: Scott Guidry scott.guidry@bemidjistate.edu
---
Pep Band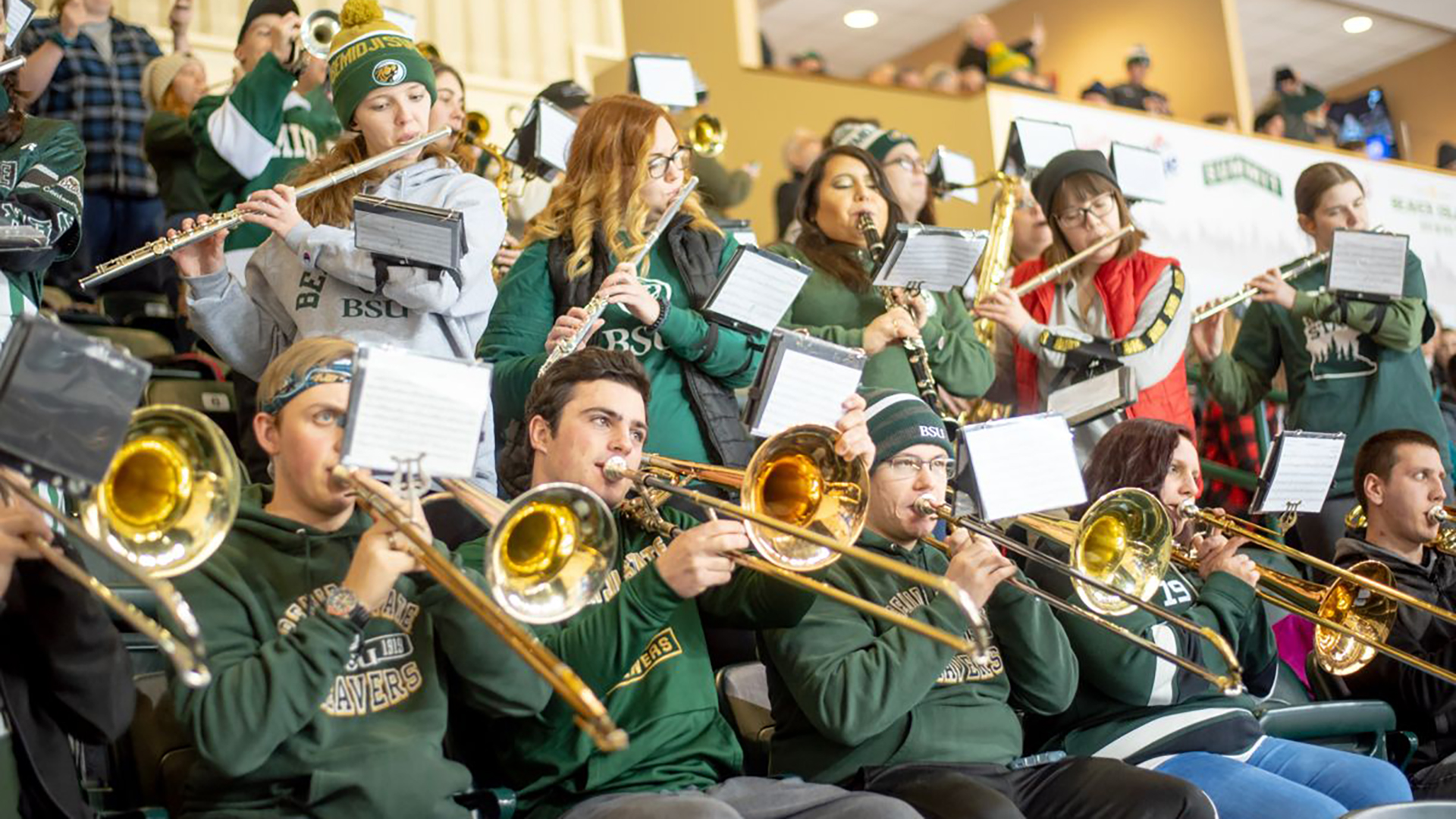 The BSU Pep Band pumps up the crowd at sporting events at Bemidji State University. The band plays fun music that excites the crowd creating an electric game-day atmosphere. This ensemble requires no audition and is open to all BSU students.
Contact: Ryan Webber ryan.webber@bemidjistate.edu
---
Symphonic Band
The Symphonic Band's favorite sounds are from the traditional band classics of the twentieth century. The band is comprised of music majors, non-music majors, and community members.
Contact: Ryan Webber ryan.webber@bemidjistate.edu
---
Wind Ensemble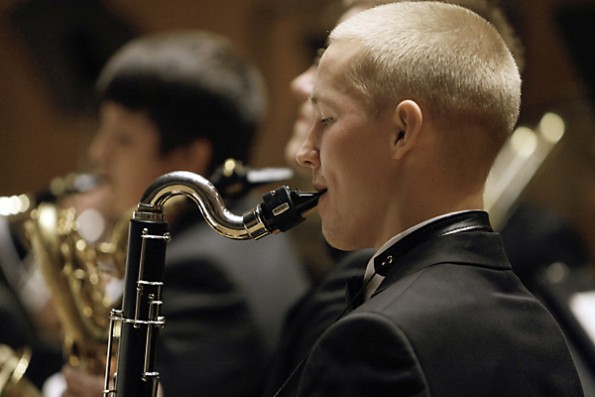 The Wind Ensemble at BSU has a long history of being recognized as one of the finest programs in the region. The ensemble performs twentieth-century pieces as well as contemporary works. The Wind Ensemble hosts the Bemidji State University Honor band annually. Below is a Wind Ensemble performance!
Contact: Scott Guidryscott.guidry@bemidjistate.edu
---