Find solutions to societal and environmental problems using Western science, with an Indigenous lens.
Indigenous Sustainability Studies Programs
The Center for Sustainability Studies and Indigenous studies department at Bemidji State University offer an interdisciplinary Indigenous sustainability studies major and minor.
For more information on the courses in these programs, visit the course catalog.
Read more about this program and Dr. Awanookwe Kingbird-Bratvold's efforts.
---
"Going through this program really is an opportunity for one to not only connect with the environment and understand the complexity of Indigenous issues and all the issues with environment right now, but also to learn about who they are as a person, as a human. It's not just about me, it's not just about BSU, it's about healing and being of service to our community."
— Dr. Awanookwe Kingbird-Bratvold
Assistant Professor
---
Transfer from Minnesota's Tribal Colleges
Students with two-year degrees from Leech Lake, Red Lake, White Earth and Fond du Lac tribal colleges are automatically enrolled at Bemidji State University and can begin their studies.
Two-year college graduates who meet certain requirements can complete a bachelor's degree at BSU in as little as two years.
---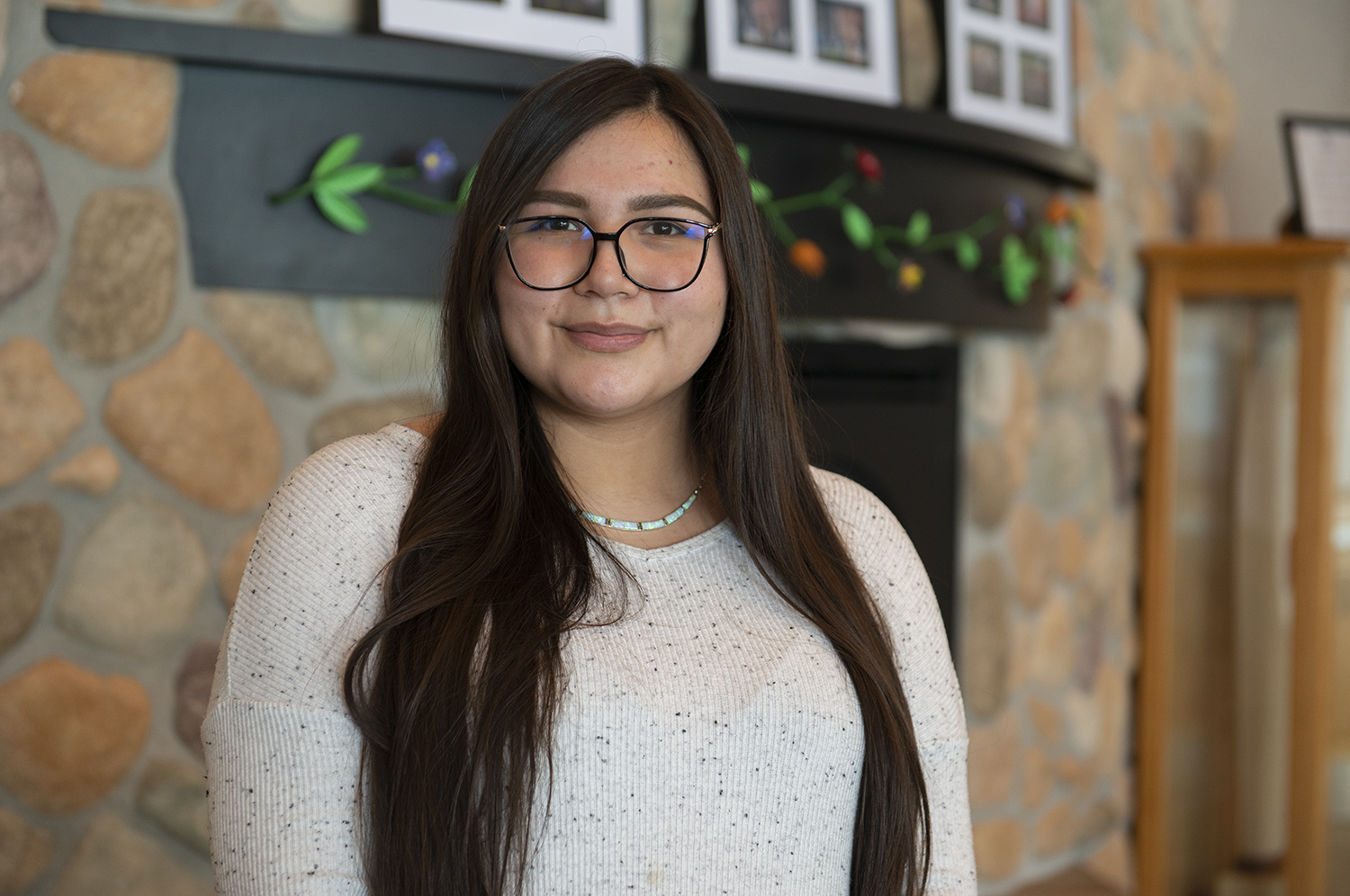 "At first I was thinking about majoring in environmental science with an Indigenous studies minor. But BSU's Indigenous sustainability studies program was perfect for me. It has both of my fields of interest wrapped into one, so I don't need to take any extra classes."
— Michelle Anderson '23
Indigenous Sustainability Studies B.S.
Transfer student
Read about Michelle's transfer experience and current research.
---