The Indigenous sustainability studies program — one of the few of its kind anywhere in North America — offers a unique academic experience that brings indigenous perspectives into environmental sustainability initiatives.
What is Niizhoo-gwayakochigewin?
Launched in 2018, Niizhoo-gwayakochigewin — an Ojibwe phrase that means "two ways of doing the right thing in the right way" — unites interdisciplinary traditional and modern views of sustainability.
Bemidji State's Niizhoo-gwayakochigewin programs aims to deepen the understanding of sustainability by offering a ground-breaking major and minor in Indigenous sustainability studies, graduate student positions and summer internships.
Why Major in Indigenous Sustainability Studies?
Bemidji State's Indigenous sustainability studies program is designed for students who want to solve sustainability problems using Indigenous knowledge and modern science.
Students in BSU's Indigenous sustainability studies degree program will take core environmental and Indigenous studies courses along with several new interdisciplinary courses that are grounded in Indigenous ways of knowing. This foundation guides students as they choose from the extensive list of elective options in fields related to wildlife biology, community health, the Ojibwe language, tribal government and many more.
For more information about the courses in this program, visit the course catalog.
Research and Hands-On Learning Opportunities
Indigenous sustainability studies students and Niizhoo interns have access to a variety of fun, interdisciplinary and hands-on learning opportunities. Students can build relationships with the following organizations and programs:
Indigenous Environmental Network
Northwest Indian Community Development Center
Leech Lake Band of Ojibwe Division of Resources Management
1854 Treaty Authority
Red Lake Department of Natural Resources
Great Lake Indian Fish and Wildlife Commission
Connections with tribal colleges
Indigenous local plant and food sovereignty activities
Language revitalization initiatives
Intergenerational teachings and protocols
One-of-a-Kind Experiences
When modern science meets an Indigenous lens, unique problem-solving possibilities bloom. At Bemidji State, we're not just revolutionizing sustainability, we're doing it in a culturally informed way that integrates Indigenous knowledge systems and practices.
---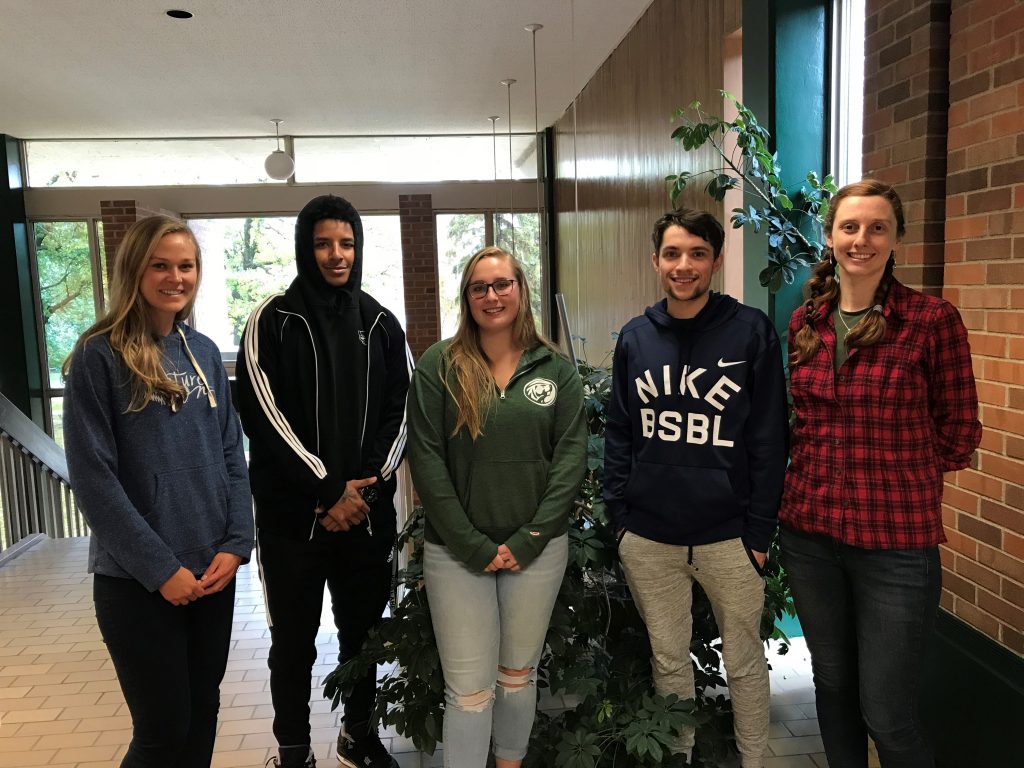 "We're trying to get people to understand the worldview of other cultures and then incorporate that thinking into the process so that we don't have conflict at the end. We have people coming together and talking to each other, and finding solutions for the problems that they face."
— Dr. Carl Isaacson
Associate Professor
Read about how Bemidji State draws on Indigenous practices to teach 21st century sustainability
---
Careers in Indigenous Sustainability Studies
The Indigenous sustainability studies program prepares students for a wide range of careers that value diversity, sustainability and Indigenous knowledge.
Graduates of our program can pursue careers as an:
Conservation technician
Environmental health worker
Environmental specialist
Groundwater specialist
Land surveyor
Natural resources manager
Tribal natural resources manager
Students who pursue the Indigenous sustainability studies degree have interned with Ojibwe Immersion Academy in Cloquet, Indigenous Environmental Network, North American Bear Center, Leech Lake Band of Ojibwe DRM, Red Lake DNR and Panthera Olympic Cougar Project.
More career outlook information from Career Services. If you are interested in student employment or internship opportunities, check out our jobs and internships page or Handshake, which is managed by Bemidji State's Career Services.
---