Niganawenimaanaanig is one of the only Indigenous-serving programs in the nation that supports four-year pre licensure and RN-BSN program nursing students. Our program offers a dedicated support community for Bemidji State's Indigenous nursing students within the pre licensure nursing and RN-BSN programs.
About Niganawenimaanaanig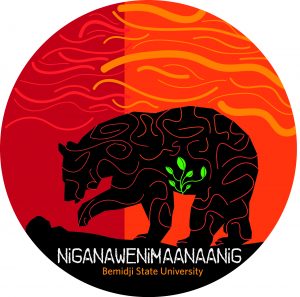 Since 2017, Niganawenimaanaanig (an Ojibwe word interpreted as "we take care of them") has served Bemidji State University's Indigenous nursing students, providing a supportive, culturally grounded, communal environment and dedicated program staff who advocate for them.
Niganawenimaanaanig is funded by the HRSA Nursing Workforce Diversity program, which increases nursing education opportunities for individuals from disadvantaged backgrounds, including ethnic and racial minorities underrepresented among registered nurses nationwide.
---
Niganawenimaanaanig Program Eligibility
Niganawenimaanaanig defines 'Indigenous' as a citizen of a tribal nation or a descendant of a citizen of a tribal nation within the United States or Canada.
Indigenous, American Indian and Alaska Native nursing students who have been accepted into Bemidji State's pre licensure four-year or online RN-BS nursing programs are encouraged to apply to the program.
Every Indigenous nursing student at Bemidji State is welcome and encouraged to be a part of Niganawenimaanaanig. The program is inclusive to students from all tribal nations and believes this diversity strengthens the supportive learning community that Niganawenimaanaanig provides.
Support for Indigenous Nursing Students
Bemidji State University's nursing program is a rigorous but rewarding experience, and Niganawenimaanaanig is committed to providing academic, cultural, financial and social support to its Indigenous nursing students. Our program staff and students foster encouraging relationships built on academic and personal support.
Academic Support and Mentoring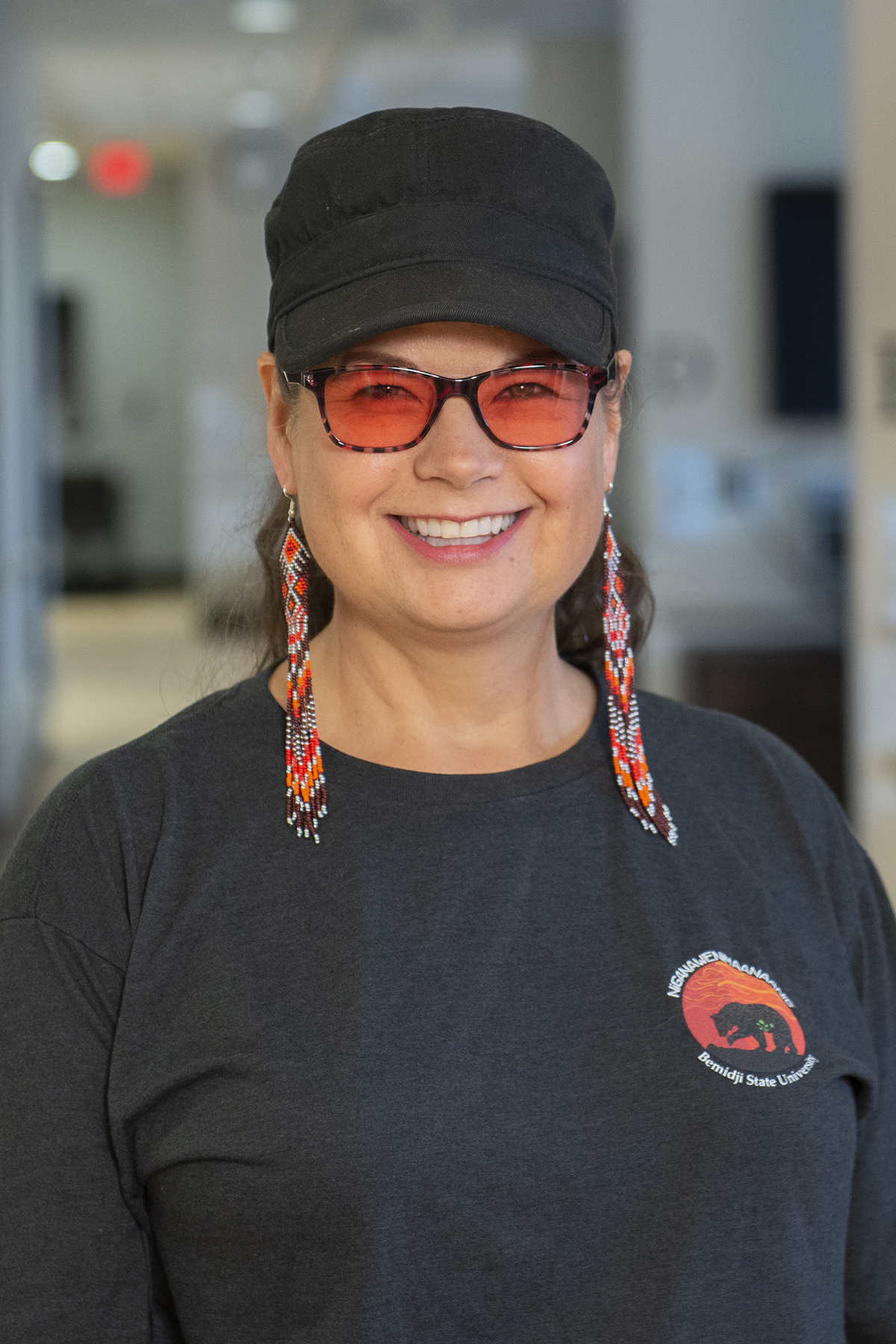 With a grade requirement of 75% or higher, we know that nursing courses can be challenging and we're here to support you every step of the way.
At Niganawenimaanaanig, we provide academic support to all of our program students. We regularly connect our students with course-specific tutors, facilitate study groups and provide referrals to support services whenever necessary.
If you're currently earning a B- or lower in any class, we'll require you to attend weekly tutoring sessions until you feel confident in your course material.
We have a dedicated Niganawenimaanaanig Student Mentor who is always available to offer accountability and support to program students.
Our NINP staff keeps track of your class performance and will proactively address any challenges before they get you off track.
So, if you need academic support, a place to study or a mentor to guide you, the Niganawenimaanaanig has everything you need to succeed.
Cultural Support and Sensitivity
Everyone has their own unique heritage, history, cultural practices and beliefs that they hold sacred.
Niganawenimaanaanig is located in the heart of Minnesota's North Woods and serves a campus that is centrally located among the three largest Anishinaabe/Ojibwe tribal nations in the state — Red Lake, Leech Lake and White Earth. Many of our students come from these strong communities, and we are proud to be a part of them. In fact, our program staff includes enrolled members of Anishinaabe/Ojibwe tribal nations or those who are allied with them.
We are committed to celebrating and supporting your unique cultural identity
We believe that your heritage and traditions are an important part of who you are
We want to help you integrate them into your education and nursing practice
Our program staff recognizes how culture plays a unique role in each student's life, and we encourage and support your cultural identity accordingly. We collaborate with offices across campus to provide cultural learning opportunities at BSU and in the community. We often work with the American Indian Resource Center to support events hosted at BSU throughout the year.
Financial Support and Scholarships
Niganawenimaanaanig is committed to providing financial support to our nursing program students.
To ensure that finances are not a barrier to your success in the nursing program, we offer semester awards (scholarships) and monthly stipends to help provide financial consistency to our students.
If you're in the RN-BS track, you're eligible to receive financial assistance upon admission to the nursing program.
For pre licensure nursing students, financial support is available once you're selected for the BSU nursing program (usually in your sophomore year).
Award and stipend amounts may vary from year to year and are determined based on individual credit load, financial need and Bemidji State's Financial Aid Office.
In addition to financial aid, we also offer support for:
required nursing program items such as uniforms and stethoscopes
for eligible program students, we can even provide laptops to help you succeed in your studies
Let us help you focus on your studies and become the best nurse you can be!
---
"Part of American Indian culture is feeling the need to contribute financially to your family. And oftentimes, students work so much that it interferes with their studying and prevents them from being successful. That's why we offer stipends — it will help students avoid needing to have jobs outside of school. Studying will be their job."
---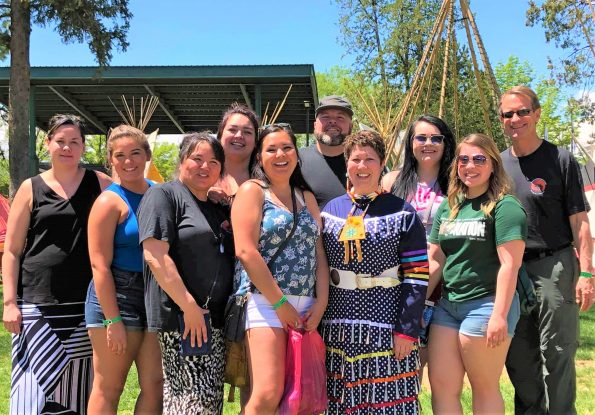 Social Support Benefits
Nursing school can be tough, especially when you're away from your family and community for the first time. Niganawenimaanaanig fosters an inclusive community for Indigenous nursing students that provides support and encouragement through the ups and downs of college life.
One-on-one mentorship: We're unique among nursing programs in that we believe that every student deserves a mentor — which is why we provide a full-time Student Mentor for all of our students. You'll have a weekly check-in with your mentor to discuss your goals, celebrate your successes and address any challenges you may be facing. Your mentor is always available to listen, offer encouragement and provide resources that are tailored to your unique path.
Program lounge: Our lounge is a comfortable and inviting space where students can hang out, study, eat and relax together. You'll feel right at home in this welcoming environment, which is located in Bensen Hall, the same building that houses BSU's nursing department faculty

, clinical simulation lab and most nursing classrooms.

Student gatherings: We also like to hold gatherings at the beginning and end of each semester for all of our program students. It's a great opportunity to get together, encourage one another and build a sense of community that lasts long after you've completed the nursing program.
So if you're looking for a supportive community of Indigenous nursing students that will help you achieve your goals, Niganawenimaanaanig is the place for you. We're here to provide the support and resources you need to succeed in nursing school and beyond.
Apply
To be a part of Niganawenimaanaanig, please apply through the Niganawenimaanaanig Student Application.
---