The pre-licensure track degree is four academic years long and includes both general courses and nursing-specific courses. Students apply at the beginning of their sophomore year and begin the program in spring.
This student-orientated program is designed to mentor students from novice learners to clinical professionals. Faculty work with each student individually to:
Map an educational path
Identify areas of interest for specialization and further education.
Review potential career options.
Interested students should be aware that once accepted to the program; they will be required to have a laptop with a working camera and speakers, a minimum 8 GB hand-held device and other supplies. The department provides accepted students with a list of items to acquire and steps to take for clinical eligibility.
Your Next Steps
Apply for Financial Aid (if necessary)
Contact the Nursing Student Services Coordinator to register for classes.
Pre-Licensure Program Specifications
For more information on the courses in this program, visit the course catalog.
Pre-Licensure Application Requirements
All applicants must be meet the following requirements prior to submitting their application:
Criteria
Requirements
General course work (successfully completed)
At least 30 college credits (including transfer credits)
Program prerequisites (completed within the past 5 years and achieved at least a "C" grade)*

BIOL 1111/1112 Anatomy & Physiology for Allied Health I/II — 8 credits with lab

PSY 3237 Lifespan Development — 4 credits

PSY 1100 Introduction to Psychology — 4 credits

CHEM 1111 General Chemistry I — 4 credits with lab

Nursing course work (enrolled in or successfully completed)
NRSG 2000: Introduction to Professional Nursing at BSU (Note: NRSG 2000 is only offered in the fall semester)
GPA (Overall)
At least 2.80 (including transfer credits). Applicants who do not have a cumulative GPA of 2.8 or higher may still apply if their credits in the last five years are at a cumulative GPA of 3.0 or higher (at least 30 credits including transfer)
Nursing Assistant course or valid Practical Nurse license
Acceptable proof includes an educational transcript or course completion document from a care facility. Taking the CNA certification test is not required, nor does the certificate qualify as proof of course completion.
CPR Certification
Current American Heart Association HeartCode BLS or American Heart Association BLS for Healthcare Providers CPR certification
ATI TEAS Assessment Exam
Complete the ATI TEAS Assessment Exam with a minimum score of 58.7%. Students may take the exam more than once but any test results must be from the last two years in order to be considered.
International Students

All international students' transcripts must be reviewed prior to being admitted to Bemidji State University. CGFNS International, Inc., will be used to evaluate transcripts.

International students and all students that graduate from a high school outside of the United States must meet these minimum National Council of State Boards of Nursing TOEFL or IELTS scores:

TOEFL Internet Based Test (iBT) overall score of 71
IELTS Academic overall score of 6.0

International students from the following countries are exempt from English proficiency or English testing requirements, if their entry-level education (with language of textbooks and verbal instructions in English) was from the following countries: Australia, Barbados, Canada (except Quebec, the only schools approved for exemption are: McGill University, Dawson College, Vanier College, John Abbott College and Heritage College), Ireland, Jamaica, New Zealand, South Africa, Trinidad and Tobago, United Kingdom (England, Scotland, Wales and Northern Ireland), United States. Applicants from any other country must pass an English-speaking proficiency exam.
*Prerequisite courses transferred from another school must be formally approved by the nursing department as equivalent before you submit your application.
Contact
Get in touch with the Nursing Student Services Coordinator if you have any questions about the pre-licensure program, submitting your application, registering for courses and everything in between!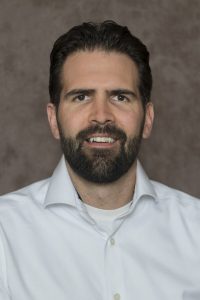 Michael Simpson
Nursing Student Services Coordinator
Location: Bensen Hall 223
Phone: (218) 755-2486
Email: michael.simpson@bemidjistate.edu
FAQ
The pre-licensure track is NOT an online program. Students can do their pre-requisite coursework online if they choose, but all courses in the major are offered on campus.
Admitted students officially begin the program in spring of their sophomore year. The program takes 6 semesters to complete as the first semester all students take NRSG 2000: Introduction to Professional Nursing.
Yes! — but transfer students must be admitted to BSU prior to applying to the nursing major. Any prerequisite courses transferred from another school must be formally approved by the nursing department. If you have any questions as to whether courses are considered equivalent, please work with the Nursing Student Services Coordinator.
Any student can apply provided they've met the application requirements. Many of our first-year students come to BSU with close to a year's worth of college credit, so it may be possible to apply the fall semester after your high school graduation. If you're a junior or senior in high school and you think that may apply to you, please contact the Nursing Student Services Coordinator.
Yes, students may reapply ONCE in a future year.
Applications are accepted on a rolling basis. If a cohort meets capacity, accepted students can be added to a waiting or defer their start to the following year.
You only need to show proof that you've completed the class. Although getting certified and working as a CNA is great experience for nursing, the department wants applicants to have taken the class for the skills you learn. It's up to the applicant whether they want to get certified.
Bemidji and the surrounding areas.
Yes, the Community Health course and corresponding clinical experiences will allow you to apply within your state's Board of Nursing upon graduation.
We do not have an accelerated LPN-BSN program. LPNs are welcome to apply, but they will need to fulfill the same requirements as other students.
We do not have an accelerated program; however, a prior Bachelor's degree means that the student will have already met the Core Curriculum requirement.