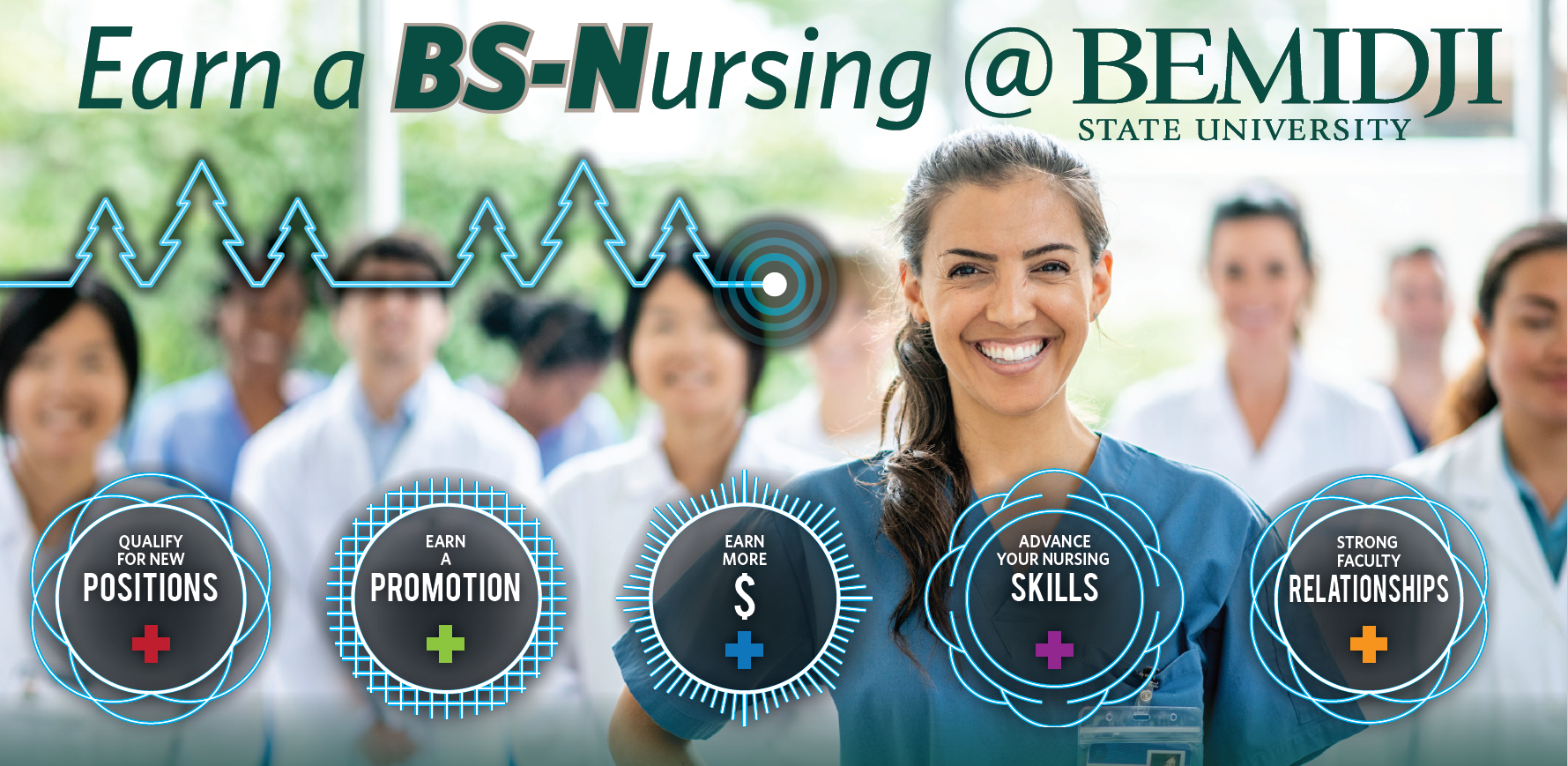 Nursing is one of the most in demand careers and this program allows RN students to earn their B.S. degree faster. This program allows students to advance their nursing skills on their own time while earning a B.S. degree.
Why Choose BSU
Bemidji State University's Nursing program is an established and fully accredited nursing program with a 30-year history of providing baccalaureate-educated nurses to the region.
The focus of the program is to give students broad, practical experiences along with the deep, technical education required of a nurse. The program applies a student-centered approach that mentors students throughout their educational journeys.
---
We Open New Doors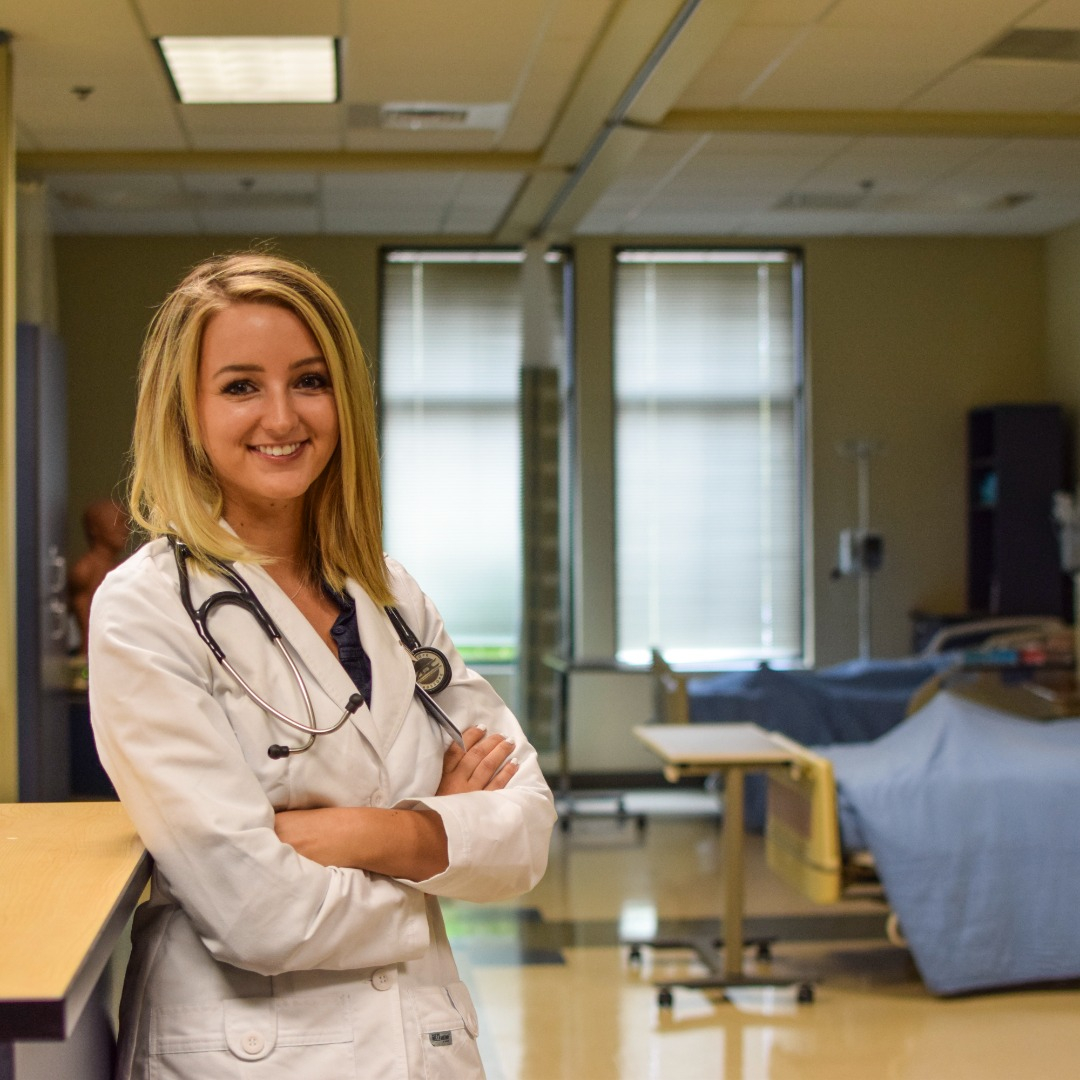 Over 40% of hospitals and clinics now require new hires to have a bachelor's degree in nursing, and 77% of employers strongly prefer BSN program graduates.
Magnet hospitals — generally recognized as the best — prefer nurses with B.S.N.s. Nursing managers at Magnet hospitals must have a bachelor's in nursing.
Start in the Fall, Spring or Summer semester and go from RN to B.S. in as little as one year.
---
We're Flexible and Affordable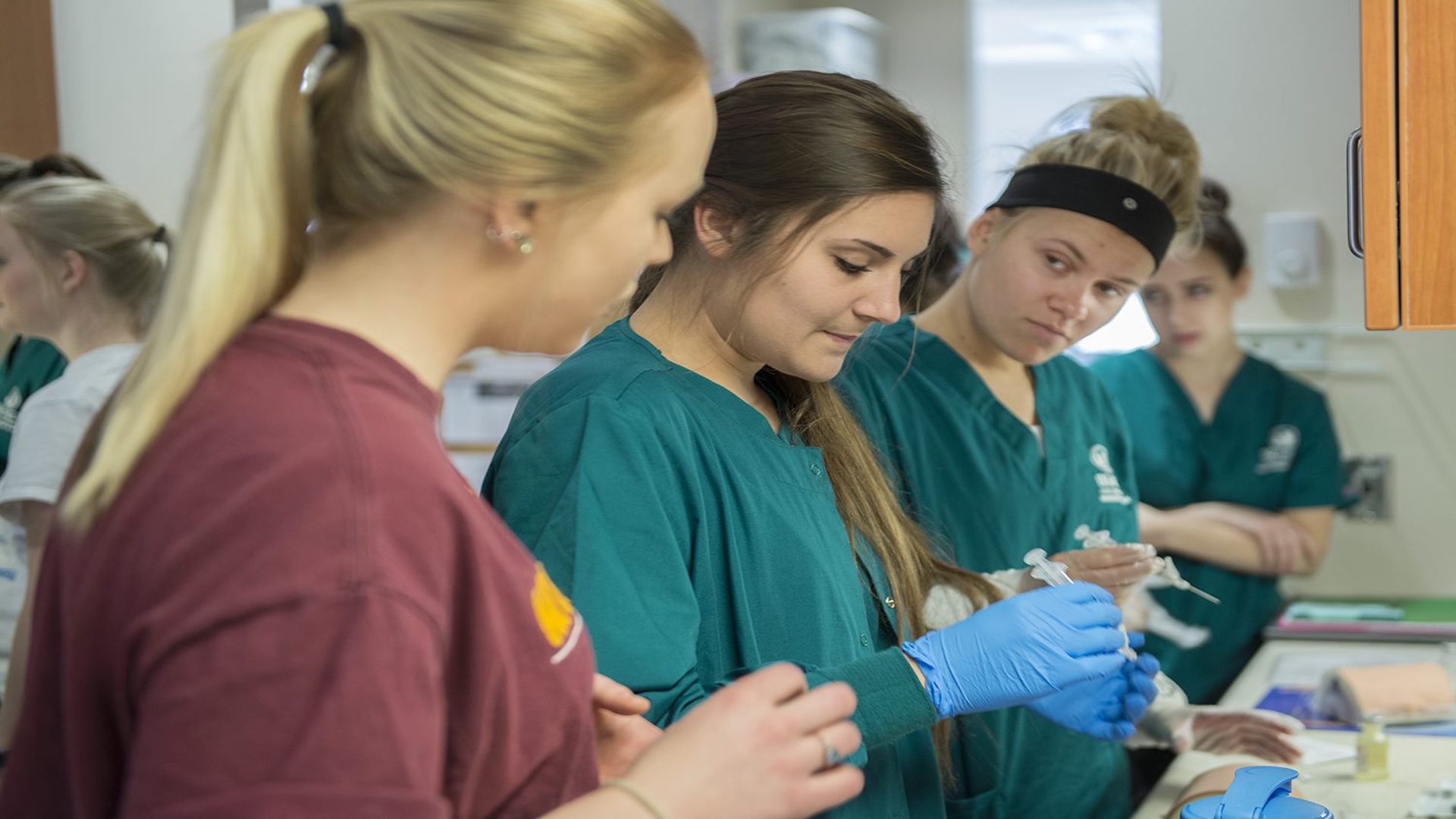 Our 100% online coursework is designed for the working RN.
Our program works with your schedule — take 1 or 2 classes at a time or enroll as a full-time student.
Our banded tuition means that full-time students pay under $11,000 whether they sign up for 12 credits or up to 18. And with over $20,000 in scholarships each year, our program is even more affordable.
---
We Offer Small Classes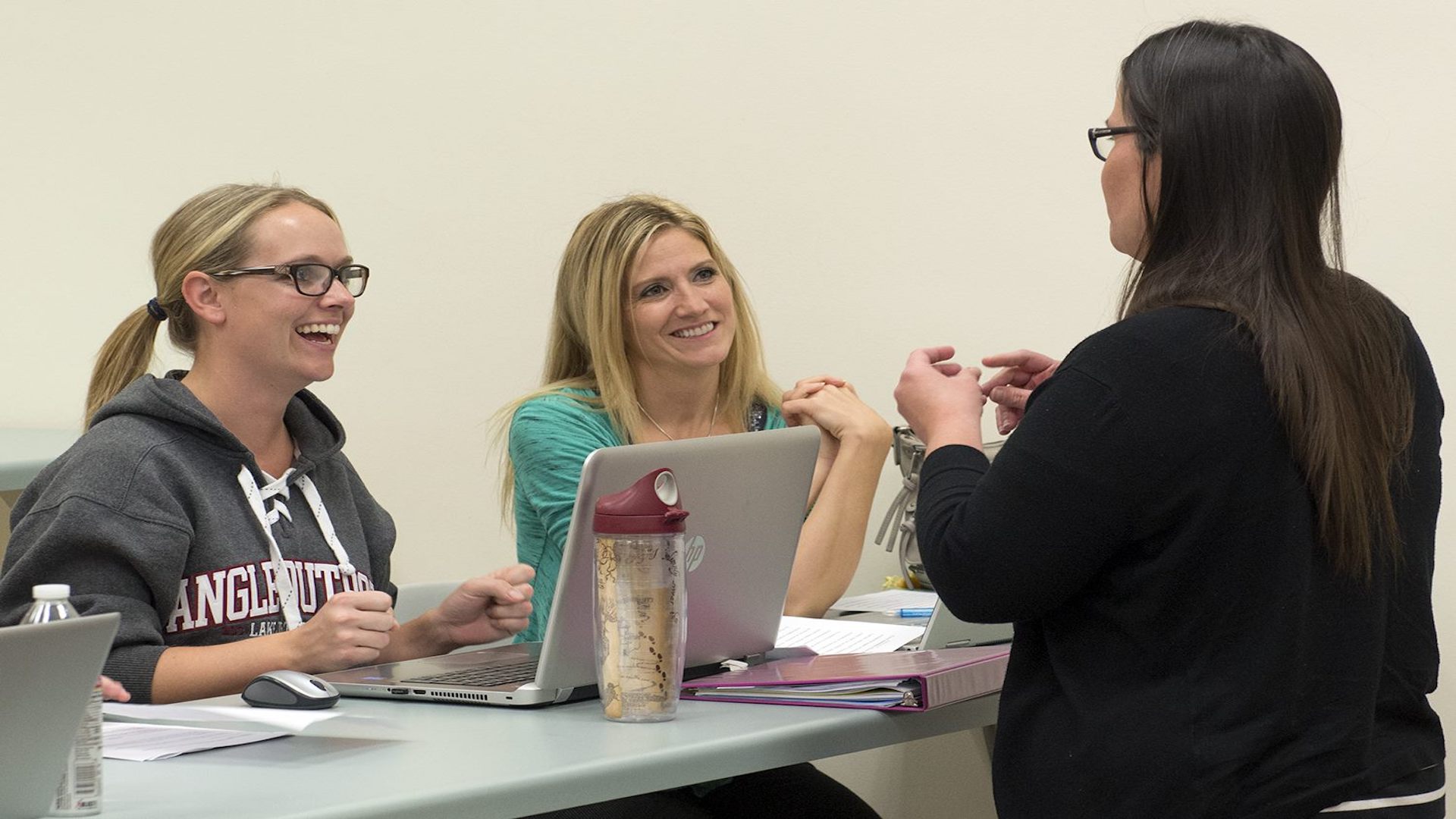 Our small class sizes mean you'll get one-on-one mentorship from our dedicated faculty who will help you advance your nursing skills. You'll gain experience in critical areas like rural health, family health and palliative care to better serve the diverse needs of patients in your community.
At BSU, you'll also have the opportunity to explore specialty certifications including Public Health Nurse (PHN) and an ELNEC Certificate.
See Our Comprehensive & Unique Curriculum
---

Your Next Steps
RN-BS Schedule of Courses Fall 2023 Start
Applications accepted until August 1st, 2023
RN-BS Schedule of Courses Spring 2023 Start
Applications accepted until December 1st, 2022
For more information on the courses in this program, visit the course catalog.
Contact
Get in touch with the Nursing Student Services Coordinator if you have any questions about the RN to BS-Nursing, submitting your application, registering for courses, and everything in between!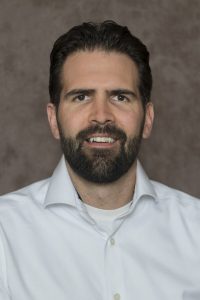 Michael Simpson
Nursing Student Services Coordinator
Location: Bensen Hall 223
Phone: (218) 755-2486
Email: michael.simpson@bemidjistate.edu
Frequently Asked Questions
Bemidji State's RN to B.S. courses are 100% online, and there are no required campus visits.
However, students are expected to complete a community health practicum. Some courses might also include assignments that require travel (i.e. site visits, patient assessments, etc).
We offer two options. Students can either complete the RN to B.S. program part-time (over 5 semesters) or full-time (over 3 semesters).
Most classes are only offered once a year, so choosing a track early and following its schedule will help you stay on track for graduation. If you have other non-nursing requirements, you will want to discuss them with your advisor.
Students have six years to finish the program from the time they start.
No, but if a student decides to take a semester or longer away from school, it's recommended they stay in touch with their advisers about their plans.
Use the tuition calculator to get the most up-to-date cost estimate. Bemidji State University offers banded tuition, which means that full-time students pay the same tuition cost when they take between 12-18 credits.
(Note: The tuition calculator does not include the cost of books or an additional tuition charge of $35 per credit for any nursing (NRSG) course.)
Yes, the Department of Nursing at BSU awards over $20,000 to nursing students each year. The scholarship application is online and managed through the University Foundation. The application typically opens in November and closes in February. Scholarships are awarded for the following academic year, so if a student plans to graduate that spring or summer, they would not be eligible.
Yes! — even if you don't expect to receive financial aid. You never know what you might qualify for.
Having a FAFSA on file helps the scholarship committee make better decisions around awarding scholarships to students, especially those with a demonstrated financial need.
Yes, you could apply and be accepted provisionally. Once you were able to provide proof of your unencumbered RN license then you would be officially accepted. The most common example is a student who finishes their ADN in the spring with an intention to start our program in the fall.
No, but you will need to finish those requirements prior to graduation. Most students will integrate these courses into their existing nursing program, but sometimes, students will finish their nursing major and then take a semester or two to finish those requirements.
Non-nursing liberal education credits can be taken at any Minnstate Institution. But upper-level (3000/4000) courses can only be offered through a university and will need to be completed at BSU.
No, we don't require students to complete a statistics course. However, many nursing graduate programs include that as a pre-requisite, so discuss any future education plans with your adviser.
Although most of the work in this program is online and asynchronous, there is a community health practicum requirement as well as occasional assignments that would require site visits or possibly a field trip. Given these assignments, the department needs to ensure that student are cleared for nursing practice.
---