February 27, 2020
Pawlowski's research, "Communicating the Significance of Home: Stroke Survivors and Caregivers Share their Stories," which included interviews from 12 stroke survivors and their caregivers, examines how stroke survivors and caregivers communicated the significance of home in the short-term transition from hospital discharge to home care. Narratives from 12 stroke survivors and their caregivers produced five themes: marker events as motivation, comfort of home and family, emotional privacy of home, excited anticipation of going home, and nervous preparation for home. While much of the communication focused on the positive and hopeful recovery of stroke survivors upon going home, caregiver preparedness and the modifications to home impacted physical and emotional recovery.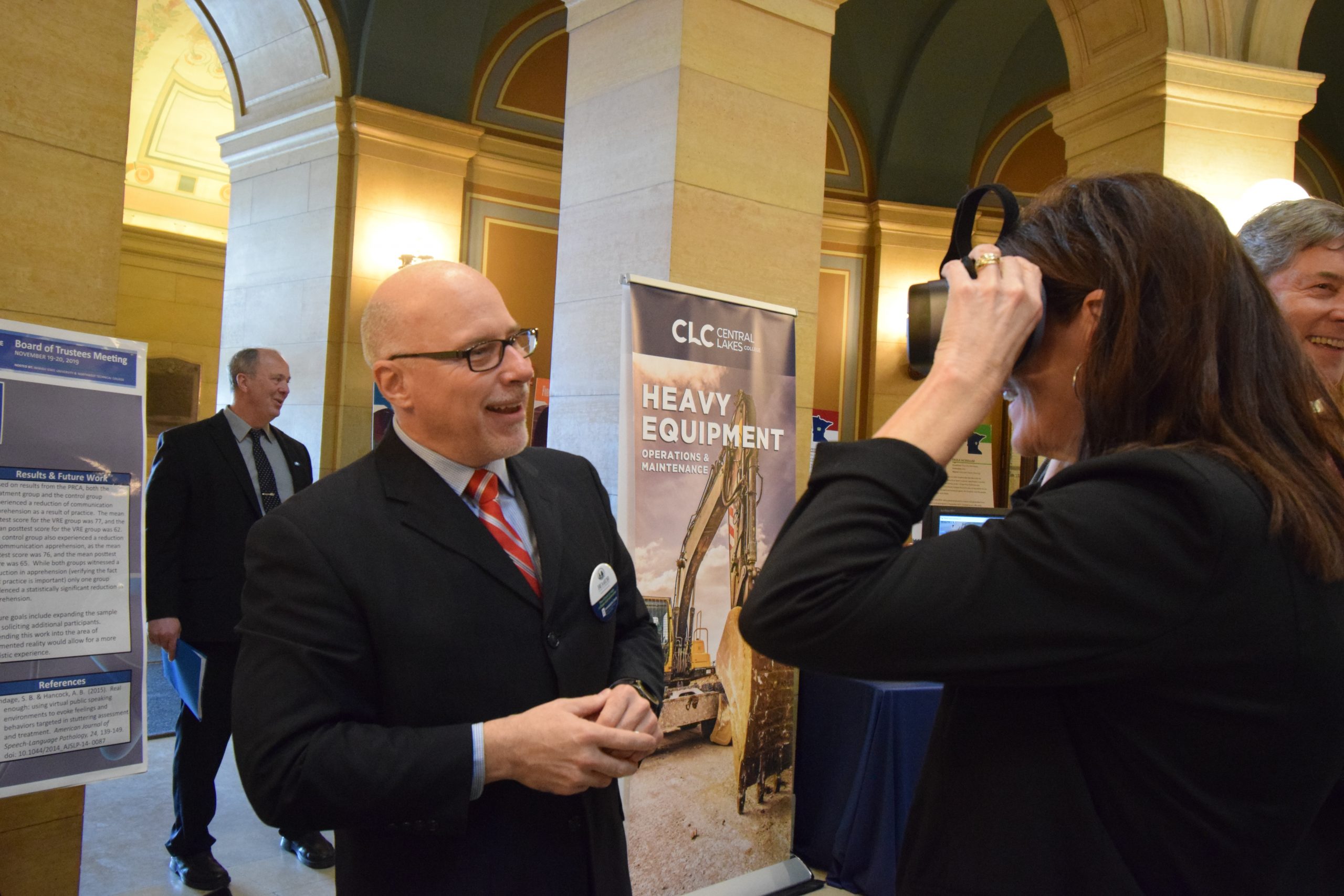 February 26, 2020
Bemidji State University was well represented at the Minnesota State Day at the Capitol on Feb. 24 where Carl Isaacson, associate professor of environmental studies, Miriam Rios-Sanchez, assistant professor in the Center for Sustainability Studies and Dr. John Perlich, associate professor of communication studies were selected to showcase their research.
Perlich shared his research on virtual reality environments and communication apprehension. Although VRE technology is best known for gaming and play, it offers an environment that has proven effective in the process of desensitization and minimizing fear responses.
"I've always felt an incredible degree of sympathy for nervous speakers," said Perlich. "One of my daughters used to have high levels of stage fright, so finding ways to combat communication apprehension has always been a personal mission. In my career, I have the opportunity to help students overcome something that most people fear more than death — public speaking."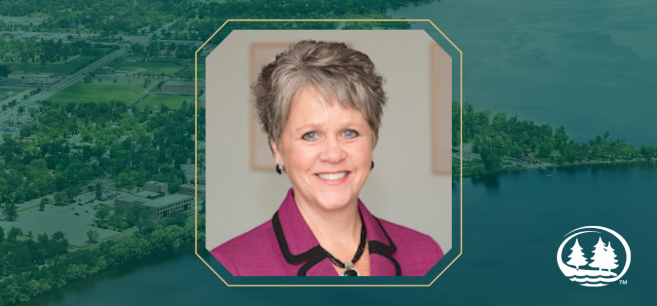 April 16, 2019
Pawlowski was published in the inaugural issue of the Journal of Communication Pedagogy (JCP) with her submission "From The Classroom to the Community: Best Practices in Service-Learning." The JCP is a peer-reviewed open access journal, sponsored in-part by the Central States Communication Association (CSCA), that publishes research conducted on communication pedagogy.
Additionally, Pawlowski authored a chapter in Embracing Millennials Reshaping Organizational Cultures: From Theory to Practice entitled "Embracing Millennials in Higher Education: Examining Dialectics and Creating Pedagogical Strategies for Teaching Millennials."