The Communication Studies Major prepares students to effectively examine how oral and written communication practices influence the lives of individuals, relationships, communities, and organizations in our ever-changing society. Furthermore, the top three wealthiest Americans–Jeff Bezos, Bill Gates, and Warren Buffett stress the central importance of communication to their successes. In other words, to become, and remain, a competitive job seeker in an economy increasingly driven by knowledge and service, effective communication is a must. Our program has recently been featured on Lakeland PBS.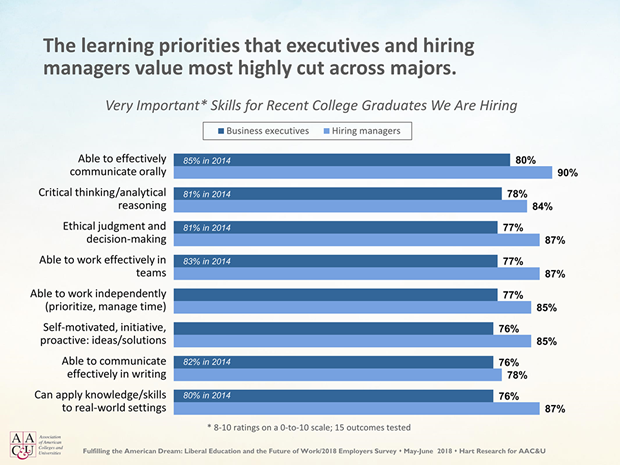 The ability to communicate effectively is one of the most valuable skills employers are looking for in college graduates!
Download the Communication Studies Requirements for MAJOR Sp 2022
For more information on the courses in this program, visit the course catalog.
---