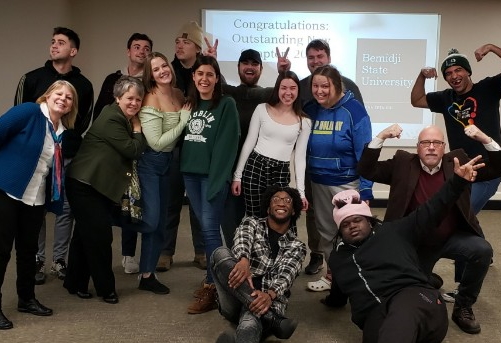 Communication skills are vital for both personal and professional development.
Lambda Pi Eta is the national academic honorary for all communication studies undergraduates. Three (3) student advisory board members and five (5) faculty advisory board members serve Lambda Pi Eta at the national level.
Alpha Zeta Chi — the Bemidji State University chapter of Lambda Pi Eta — was recognized at the 2022 National Communication Association convention as the Outstanding New Chapter in the nation. Alpha Zeta Chi is represented at the national level by both a Student Advisory Board Representative and Faculty Advisory Board Representative.
ALL students at BSU are able to join this group (pending the requirements established at the national level).
To learn more about Lambda Pi Eta, visit the National Communication Association.
---