New Studio Practice is an interdisciplinary major that is intended to prepare you to be a successful professional artist working in an ever-shifting world. The major provides a clear and distinct focus on what is new in contemporary visual arts. Interdisciplinary exploration of drawing, painting, photography, printmaking, sculpture, performance and other media are supported by an increased emphasis on professional preparation.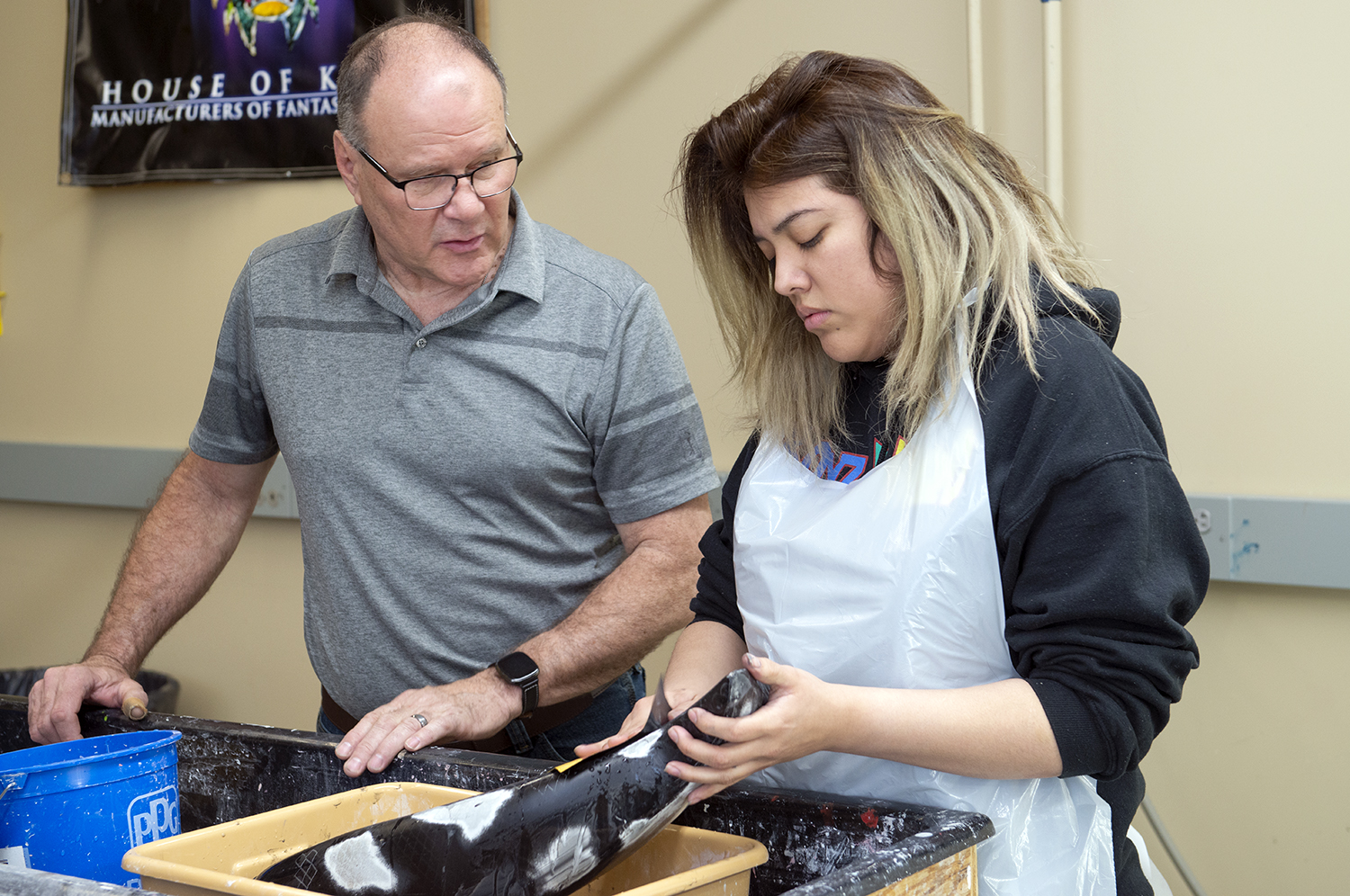 3D Art Emphasis
This new innovative form of art focuses on technology, inventiveness and expression grounded in ideas. Students will learn about the elements of art and principles of design as it relates to three-dimensional problem solving. Through this learning experience, students will encounter multiple common forms of working in 3D arts through additive and subtractive construction, molding/casting and digital CNC technology. Skills developed will be applies to sculpture, furniture, installation/public art and more.
For more information on the courses in this program, visit the course catalog.
Illustration Emphasis
The Illustration Emphasis will prepare students to be an equipped commercial fine art illustrator. Students will learn how the fundamental elements of art and principles of design can serve visual storytelling. This critical language of visual communication will help students navigate visual storytelling problems creatively. Students will be driven to experiment with various illustration tools, including traditional, digital and some three-dimensional media.
Art History will be a particular focus to get students to place their personal styles and practices in a cultural context and illuminate personal innovation that can distinguish their work technically and conceptually. The hope is that will allow them to explore various media forms that best compliment his or her own personal style.
For more information on the courses in this program, visit the course catalog.