Graphic designers create the visual world you see every day.
From logos and posters to mobile apps and billboards, graphic design is everywhere. It's on our screens, in our pantries, bookshelves and closets — and good design is always in demand.
At BSU, we're passionate about equipping you with the skills you need to make a mark in the ever-evolving world of design.
Bemidji State's graphic design program is not your run-of-the-mill art school experience. We're committed to providing our students with a cutting-edge education that combines the art of design with the latest technology.
You'll have access to a collaborative and cutting-edge facility with all the design tech, software and materials you need to turn your ideas into reality.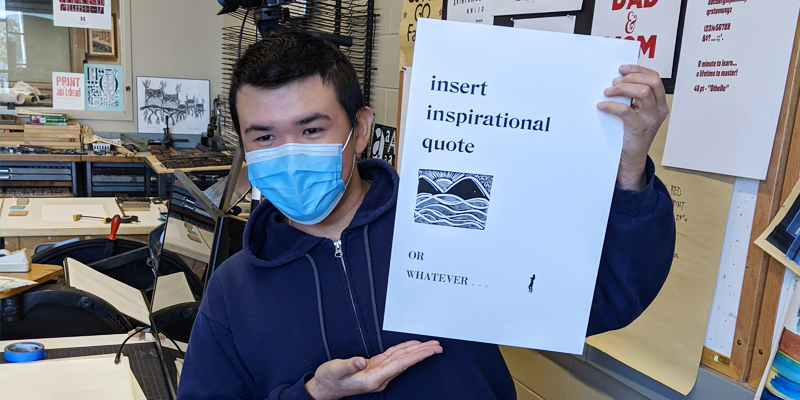 Graphic Design Program
Our program emphasizes the intersection of art and technology, providing our students with a unique understanding of design theory that is in high demand in fields such as product design, packaging and environmental graphics.
At the School of Technology, Art & Design at Bemidji State, you'll learn through instruction, demonstrations and hands-on experiences to help you fully understand graphic design concepts and principles to create projects that effectively communicate your message..
You'll have ample opportunities to apply their understanding in illustrative storytelling of design theory by completing collaborative and independent projects.
Graphic Design Courses for In-Demand Skills
As a graphic design emphasis student at Bemidji State, you'll learn:
introductory and advanced topics in print design
advertising and branding
packaging
multimedia
layout strategies
typography
production language and technology
desktop publishing software
digital photography
color management
visual merchandising
For more information on the courses in this program, visit the course catalog.
Networking with Industry Professionals
At Bemidji State University, we don't just teach you design theory and call it a day. We take it to the next level by connecting you with industry partners and giving you the opportunity to build a portfolio of real-world design projects.
Many industry partners serve on the TAD School Advisory Board, which allows future colleagues and employers to collaborate and connect with our students. Each year, the Advisory Board offers their expertise in the senior portfolio review.
As a graphic design student, you'll create a portfolio of your applied projects to be reviewed by our industry partners. Through this process, you'll gain invaluable presentation and interviewing skills that will prepare you for a successful career in the design industry.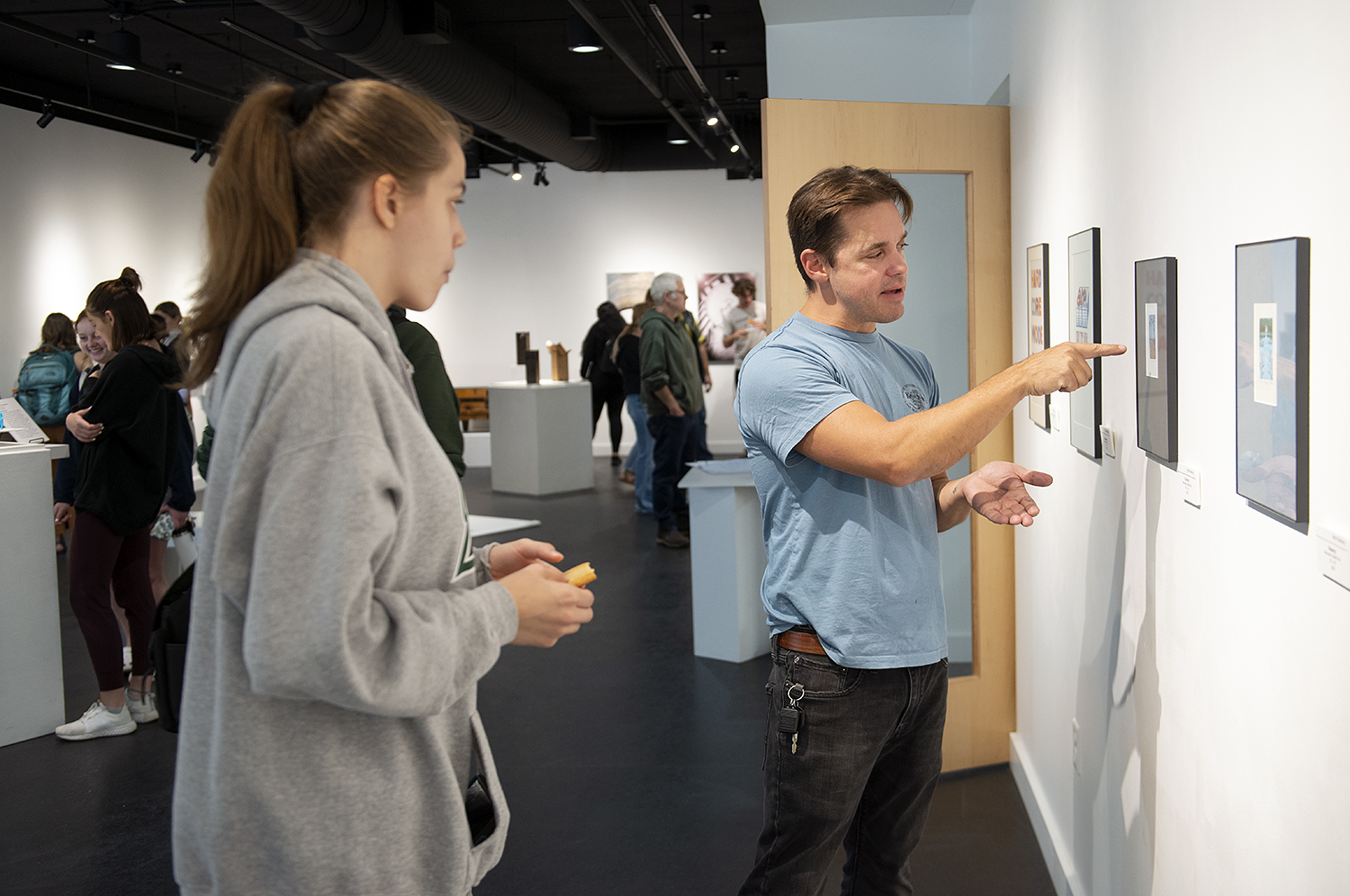 Careers in Graphic Design
When design coursework aligns with art and technology coursework, students make essential connections and gain a new understanding that makes them uniquely qualified for areas such as environmental graphics, wayfinding and signage, product design and packaging.
Our students often start their careers before they even graduate. They hone their skills by designing logos and branding for local businesses and creating promotional materials for events and marketing campaigns.
Recent graduates have gone on to some of the following graphic design careers:
Art director
Book cover designer
Web designer
Email marketing designer
UX/UI designer
Game designer
Letterpress printer
Packaging designer