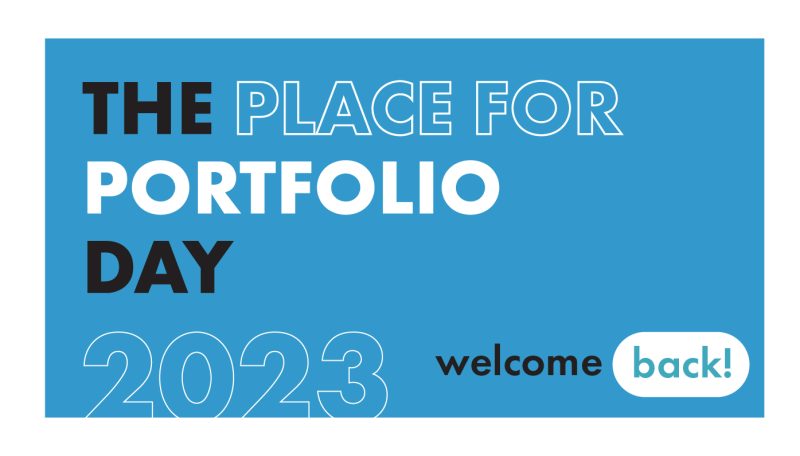 Advisory Board & Portfolio Day At-A-Glance
Morning Advisory Board Meeting
In Bridgeman Hall, Room 100 (ground floor) from 9:30-11:00 AM. Come in by 9 AM and get your coffee topped off along with some breakfast treats and a chance to chat and catch up. Anyone attending on Thursday who is involved in our industry is warmly invited to attend the Advisory Board meeting, so that means you! Additional Parking off the street can be found in the Bangsberg Hall Parking Lot. Day Permits are available.
Zoom Link for Board Meeting: 955 7389 2373 | Password is: TAD-board
---
Afternoon Portfolio Presentations
The afternoon will begin with informal Hallway Displays at 12:00. Presenting seniors will be posted at tables to show and talk about their work with anyone who wanders by, Tradeshow Style! Find your people or find new people. A light lunch (provided by us on site) will be on offer in BN 132.
Session 1 will begin at 1:00 PM. All presenters, reviewers, and visitor attendees must be seated in one of the three session rooms, either BN 100, BN 201, or BN 301before 1:00. Each presenter will speak for roughly 20 minutes, with an additional 20 minutes for Q&A, led by the reviewers. Doors will remain closed while a speaker is presenting, however, visitors may move from room to room between individual presentations.
Session 2 will begin at 3:30 after a half-hour intermission and will be held in BN 100 and BN 301.
Those attending online only may watch live at the following links or return to this site for a link to the recording.
---
Agenda
9:00
Breakfast
Coffee and breakfast treats served.
Networking, catching up.
Bridgeman 132
9:30
Advisory Board Meeting
Welcome: Professor Mitch Blessing
Bridgeman 100
Zoom: 955 7389 2373 Password: TAD-board
Greeting: Dr. Allen Bedford, Provost and Vice President for Academic Affairs
Advisory Board 2.0: Professors Bonnie Higgins & Steven Sundahl (keepers of the knowledge!)
Newest Catalog/Curriculum Redesign:
Department Chair Drew Graham
Careers in Design, Mentorship/Internship Opportunities, and Marketing TAD: Sachel Josefson
11:00
Tours/Lunch
Sandwich station and snacks. Photo Op!
Student-guided tours and self-tours available.
Bridgeman 132
12:00
Previews/Table Talks
Presenting Seniors on hand in the first-floor hallway to preview and discuss their work.
Lower Bridgeman Hallway
1:00
Session 1
Individual Portfolio Presentations.
3 Designers per room.
BN 100, BN 201, BN 301
3:00
Session Break
Light refreshments are available.
Bridgeman 132
3:30
Session 2
Individual Portfolio Presentations.
2 Designers per room
BN 100, BN 301
5:00
Finish
The on-campus event is over. Advisory Board and Alum attendees are invited to the Senior Banquet
5:30
Senior Banquet
Off-campus event to honor all TAD graduates
The Bluebelle Event Venue
---