The two Bemidji State University permanent Art Department Collections feature several diverse and unique offerings of prints and ceramics by renowned local, national and international artists.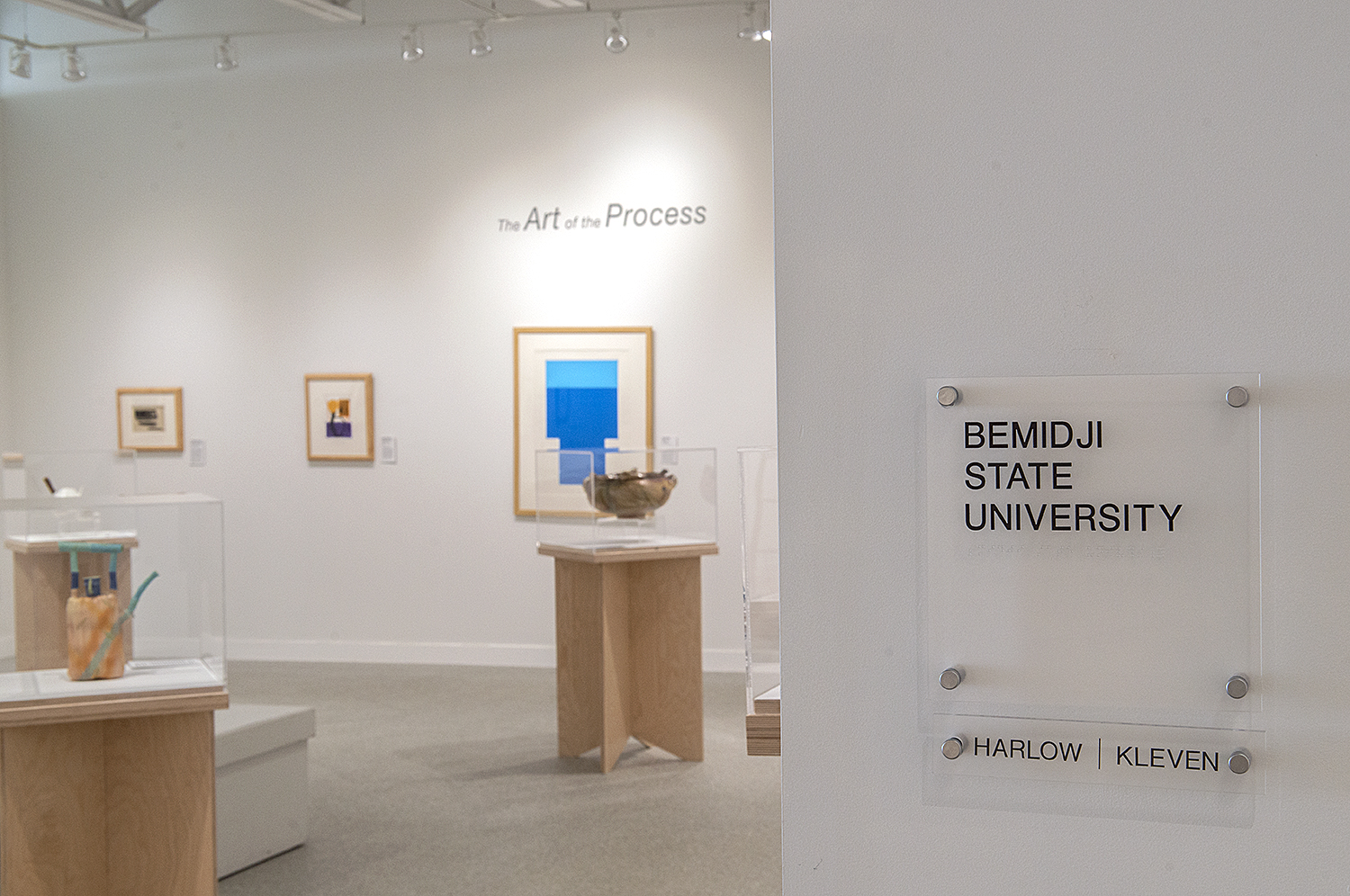 Lillie M. Kleven – Print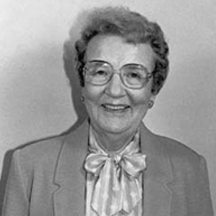 In 1979, Lillie Kleven established the "Lillie M. Kleven Graphic Arts Fund" by donating $1,000. The interest from the fund was to be used specifically for the purchase of original prints, including some student purchase awards, to establish a departmental "teaching collection." Each year since then Ms. Kleven has donated both additional funds and original prints to the collection.
Lillie M. Kleven graduated from BSU in 1937 with an education degree and later received a master's degree in library and information science from George Peabody College in Nashville Tennessee. From there, she saw oversaw the reference department and readers service at the University of New Hampshire from 1941-42 after she spent three years in the U.S. Navy Reserves. After World War II concluded, she helped establish American Cultural Centers throughout Japan from 1946-49. There she became interested in Japanese printmaking and began collecting wood-block prints.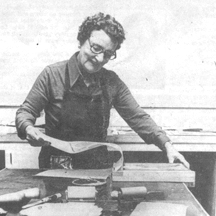 She returned to the United States in 1950 to serve as a cultural affairs officer for the U.S. Information Agency in Washington D.C., where she oversaw the Far East Branch of the agency's Information Center Service. She retired from government service after 30 years in 1972 and moved to Rossmoor Walnut Creek in California.
Kleven established the Lillie M. Kleven Print Collection at Bemidji State in 1979, a collection which now totals several hundred pieces. New additions are made to the collection annually. The Kleven Collection is exhibited regularly in the Talley Gallery with selected prints loaned to other public areas on campus and in the community. Portions of the collection are sometimes exhibited at the Harlow/Kleven Gallery at the Watermark Art Center in Bemidji.
Margaret H. Harlow – Ceramics
Margret H. Harlow graduated from Bemidji State Teachers' College with a degree in education in 1936. She taught school in Minnesota before receiving a scholarship to earn a master of arts degree at George Peabody College in Nashville Tennessee, beginning in 1941.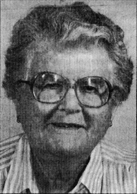 She joined the Women's Auxiliary Army Corps in 1942 and was commissioned as a second lieutenant. During World Was II she was stationed in Massachusetts, Florida, Texas, California, New Guinea and the Philippines – where she was promoted to captain on V-J Day. She applied for a regular Army commission and retired as a major after a 20 year career that included tours of duty at the Pentagon, in London, at Brooklyn Army Base and at the Presidio in San Fransisco.
After retiring from the military, she worked for the YWCA in Washington D.C., as the director of a vocational school, and retired to Walnut Creek, California in 1974. She developed an interest in pottery while in London during the 1950's and began collecting ceramics following a trip around the world in 1970. In 1973 she established BSU's Margret H. Harlow Ceramic Teaching Collection. She died in California on July 7, 2007.
The collection, which today includes more than 400 pieces, contains work by professional ceramics artists from around the world and is used as a teaching tool for BSU students. The collection includes ceramics from all eras, including modern work and a terracotta piece produced in Turkey that dates to the first century A.D. It also supports a scholarship by purchasing work produces by a BSU student for permanent inclusion in the collection. Selected ceramic works are displayed in hallway exhibition cases near the ceramics classroom on the ground floor of Bensen Hall and portions of the collection are sometimes exhibited in Bemidji State University's Talley Gallery and Bemidji State's Harlow/Kleven gallery at Watermark Art Center in Bemidji.
Contact