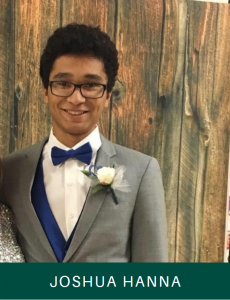 Hi! My name is Joshua Hanna, and I'm a Sophomore this year at Bemidji State University. I'm majoring in Social Work. I've been in the Bemidji/Blackduck area pretty much my entire life, so this is home! But before I lived here, I lived in a farming community in Aitkin, MN.  
A few of the bigger reasons I initially applied for BSU are because it's close to home, so I'd still be able to be around friends and family. I also planned on studying Psychology, and have heard nothing but great things about the program here! I stayed because of the community and the absolutely stunning campus! Everyone I've met here is so welcoming, and it's diverse so everyone always feels included.  
I've been a University Ambassador here since my first semester here, and I've had so many great experiences in that time! I'm excited to show potential students our campus and show them so much of our awesome community!