We provide a number of events, opportunities and resources to help preserve and celebrate Ojibwe language, culture and community.
Some of our top resources and services include:
We also offer a variety of services specifically for American Indian students at BSU.
Recurring Events
Moccasin Game
The AIRC sponsors a regular meeting every second and fourth Friday of the month for those interested in learning about and participating in the traditional Ojibwe moccasin game. Open to people of all ages.
Language Tables
The AIRC and its staff and students support area Ojibwe language tables. Red Lake Nation College runs an Ojibwe language table every Thursday at 6:00pm in Red Lake, Minnesota. The American Indian OIC runs one every Wednesday at 6:00pm in Bemidji, Minnesota.
American Indian Summits
The AIRC sponsors two American Indian Summits each year –during the spring and fall semesters. Past summits have included:
"American Indian Entrepreneur Summit"
"Indian Education: Yesterday & Today" – selected in celebration of BSU's 90th birthday (1919-2009) and the BSU Indian Studies Departments 40th birthday(1969-2009)
"Historical Trauma and the American Indian Experience"
Council of Indian Students Annual Pow Wow
Each spring the CIS hold a traditional pow wow at John Glas Fieldhouse. 2010 marked it' 37th year and featured hand drum exhibitions, drumming and traditional dancing. Pow wows are free and open to public.
Ojibwe Language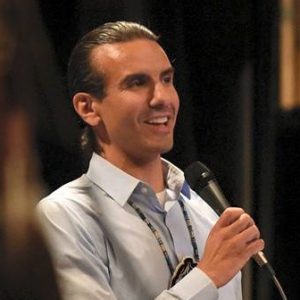 Community Services
Indian Speakers Bureau
The Indian Speakers Bureau is a collection of American Indians who invite non-Indian personnel, agencies, organizations and programs to contact them for an American Indian perspective on a number of topics. The Bureau is educational in nature – whether it be on culture, characteristics, heritage, language or lifestyle, the speakers do their best to answer questions honestly and thoroughly.
Speakers have in-depth knowledge in many areas:
Education in general
Indian Education
Historical Trauma
Health
Spirituality
For more information call (218) 755-2032 or email Stephanie Hendricks.