A Place for Success
Endazhi-doodamang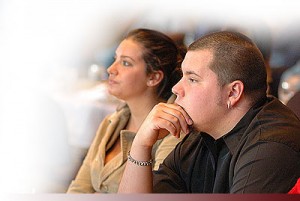 As an American Indian Student at Bemidji State University your academic, professional and personal success is the AIRC's primary mission.
Here you will find services, resources and support to help you be successful from the application process through graduation and beyond.
Here you will have academic opportunities that include areas of study relevant to the diversity of your heritage with programs in Indian Studies and Ojibwe language.
Here you will have cultural opportunities such as sweat lodges, spiritual leaders, Ojibwe art exhibits and the feasting drum. Here you will find a home away from home.