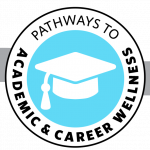 Academic and Career Wellness – Finding Purpose
Academic Wellness is about expanding your knowledge and creating networks to support lifelong learning. It means managing academic workloads and preparation for the future, using resources to make decision, challenging yourself to new academic experiences and meeting academic goals in a healthy way.
Career Wellness focuses on self-development and self-discovery in relation to an individual career goal. It is an ongoing process where students continue to acquire skills and knowledge, using their talents and strengths, to progressively develop into the best version of themselves. Once a major is selected then students will add work and life experiences to strengthen their credentials and develop the career competencies that employers are seeking in new graduates.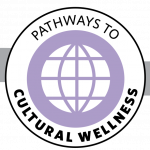 Cultural Awareness – Embracing Diversity, Spiritual Values and Beliefs
Cultural Awareness could be considered as an active process of becoming aware of and learning individual differences, leading toward a more successful and meaningful experience, including building positive relationships and respectful interaction with people of different backgrounds, spiritual beliefs, lifestyles, genders, ethnicities, abilities and ages, as well as supporting the diversity of community through knowledge, acceptance and understanding.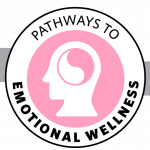 Emotional Wellness – Healthy Mind
Emotional wellness is the ability to regulate emotions in a constructive manner. It is learning how your behaviors, thoughts and feelings impact each other and your decisions. It is taking responsibility for your own behavior and responding to challenges as opportunities for personal growth. An emotionally well person is self-aware and self-accepting and willing to ask for help as needed. Emotional wellness is the ability to form interdependent relationships based on mutual commitment, trust, honesty and respect.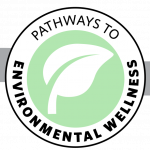 Environmental Wellness – Sustainable Lifestyle
Environmental wellness inspires us to live a lifestyle that is respectful of our surroundings. This realm encourages us to live in harmony with the Earth by taking action to protect it. Environmental well-being promotes interaction with nature and your personal environment. Everyone can have a strong environmental conscious simply by raising their awareness.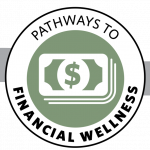 Financial Wellness – Manage Money
Financial Wellness is an approach to financial education that emphasizes overall financial health. Providing the tools and resources students need to be educated about money management & promote effective financial habits that can be used while in college and in the future.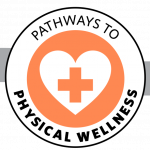 Physical Wellness – Healthy Body
Physical Wellness encompasses respecting and caring for your body. It is applying your knowledge, motivation and skills toward enhancing personal fitness and health. It is making healthy and positive choices regarding a variety of issues including: nutrition, physical activity, sexuality, sleep, chemical use, self-care and navigation of the healthcare system. The physically well person manages their health through illness and disease prevention and routine health maintenance.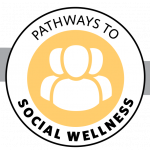 Social Wellness – Healthy Interpersonal Relationships
Social Wellness is the sense of connection and belonging to a community through positive interpersonal relationships and engagement on campus. It means contributing to one's human and physical environment for the common welfare of, and social justice within, one's community. It includes promoting a healthy living environment, encouraging effective communication and mutual respect among community members and seeking positive interdependent relationships with others. It is being a person for others and allowing others to care for you. It is also recognizing the need for leisure and recreation and budgeting time for those activities.
---