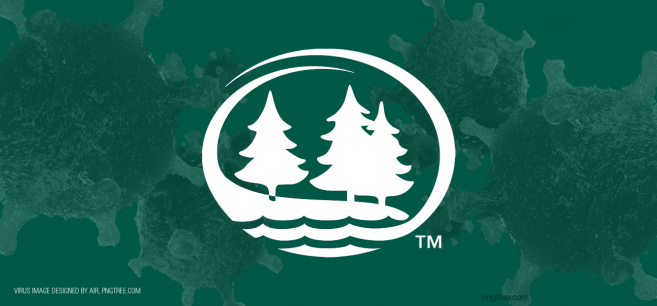 President Hensrud sent the following message to BSU employees on March 11, 2020:
Good evening;
I wanted to update our campus communities at both Bemidji State and NTC regarding the ongoing and quickly developing situation related to the COVID-19 coronavirus.
The safety of our faculty, staff and students remains our greatest priority, and any actions that we may take in response to this outbreak are with the safety of our communities fully in mind.
There are no confirmed cases of COVID-19 on our campuses, in Bemidji or in Beltrami County, but as of this afternoon the Minnesota Department of Health has confirmed five cases in Minnesota.
On our campuses, a task force of senior leadership has been convened and is meeting daily to discuss the latest COVID-19 developments. In addition, the Emergency Operations Team is meeting weekly, and the Minnesota State system is convening its COVID-19 Contact Group weekly as well.
Both Bemidji State and NTC will align our recommendations with guidance from the Centers for Disease Control and Prevention, the Minnesota Department of Health and the Minnesota State system.
Earlier today, Minnesota State Chancellor Devinder Malhotra shared a memo with system presidents, which included the following information from the Minnesota Department of Health:
With five coronavirus disease (COVID-19) cases reported in Minnesota, the Minnesota Department of Health (MDH) knows there is increasing concern around what the next steps are for institutes of higher education, given that other colleges and universities across the country are taking various measures including tele-learning and closures.
At this time, MDH is not recommending those measures. Minnesota currently does not have evidence of ongoing community transmission, nor are there any cases currently in a college or university setting. If an institute of higher education has a case in a student, staff, or faculty member, MDH will work closely with the impacted college or university to provide guidance. Moreover, depending on how transmission and spread evolves in the state, we will work with colleges and universities throughout the state on our recommendations.
While the system will follow Minnesota State Department of Health guidance regarding potential changes to our academic delivery model, the Chancellor has asked the system's colleges and universities to consider how classes may be delivered via alternative methods, should the need arise. While we recognize that not all courses or disciplines can move away from face-to-face instruction, we also take seriously our responsibility to ensure the safety and security of our campuses by finding ways to limit in-person interactions if the situation warrants this response.
The Chancellor's memo is available for download if you wish to read it.
As a reminder, the system's international travel restrictions remain in effect and do not have an expiration date.
With regard to domestic travel, the system continues to follow MDH guidelines and currently is not placing any restrictions on travel other than international travel at this time. However, I remind anyone who has planned travel to be in close communication with your intended destinations with regard to the status of your events or activities.
The Minnesota State system also wishes for our employees to be aware that there are no plans to close campuses.
As with the flu, there are simple strategies you should all be practicing to help avoid the spread of viral diseases:
wash your hands often with soap and water,
cover your cough with a tissue and throw it away,
if you are sick, stay home, and
consult your doctor by phone if you are experiencing flu-like symptoms.
Please watch your campus email and our coronavirus information pages on the BSU and NTC websites for additional information.
Sincerely,
Faith C. Hensrud, Ed.D.
President
Bemidji State University & Northwest Technical College
1500 Birchmont Drive NE, #3
Bemidji, MN 56601
(218) 755-2011