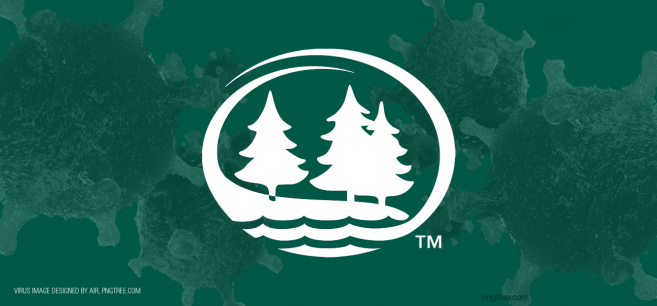 BSU President Hensrud sent the following messages to BSU and NTC employees on the afternoon of March 12, 2020.
To the employees of Bemidji State University and Northwest Technical College;
As you have heard, the Minnesota State system of colleges and universities has made the decision to suspend classes next week, March 16-22. The current plan is for classes to resume on Monday, March 23.
This has been a trying situation, and we have been working around the clock this week to provide the best guidance we can based upon information available to us in the moment. Particularly over the last 24 hours, this situation has changed rapidly.
First and foremost, I ask that all BSU and NTC employees heed the guidance of the Minnesota Department of Health, and in particular, stay home when sick, cover your cough, and practice good hand hygiene. These are typical everyday preventative measures which can help prevent the spread of viral diseases.
While there will be no classes held during the week of March 16-22, administrators, faculty and staff will spend that time exploring alternative methods to deliver our courses and adjust our classrooms and other learning spaces to ensure the safety of our students.
Both BSU and NTC will otherwise remain open during this week, and all employees will be expected to report for duty. We must ensure that our residence halls, dining facilities, and student support services remain open and appropriately staffed, which includes our student workers. For students who have no option but to return to their on-campus residences next week, our goal will be to accommodate students as we normally would and ensure that all of our students are able to continue their educations.
More specific guidance on our work to prepare for alternative modes of course delivery will be coming from Academic Affairs in the coming days.
Opportunities for telecommuting or remote work may be available. Human Resources will have additional guidance on this soon.
All out-of-state travel suspended
In addition to the February 28 suspension of international travel by Minnesota State employees, today's guidance from the system office has expanded that travel suspension to all out-of-state business travel by students, faculty and staff, effective Monday, March 16.
For in-state travel or other events, please carefully assess, along with supervisors and event hosts and coordinators, the conditions at destination communities to carefully consider the potential risks to yourself, participants, fellow students, families and friends.
Cancelation of large events
In addition to the suspension of classes next week, Minnesota State is canceling all events or other gatherings totaling more than 100 attendees until May 1. This situation will be re-evaluated.
Other updates related to COVID-19
The Western Collegiate Hockey Association announced earlier today that it is suspending the remainder of its 2019-2020 season, which includes the home playoff series between Bemidji State and Bowling Green State University which was scheduled to begin tomorrow at the Sanford Center.
The diversity of our student body and employees is one of our greatest strengths. As such, we are committed to ensuring welcoming and supportive campus environments for all of our students, faculty, and staff. It is vitally important we work together, follow the practices recommended by public health officials, and proceed with preparedness, calm, and understanding.
I also have communicated today with the student bodies at both BSU and NTC. That message is available on our coronavirus websites if you wish to review it.
I understand how difficult these last few days have been. Both Bemidji State University and Northwest Technical College have taken great effort to communicate with you the conditions surrounding the COVID-19 virus as we understand them at the time. This situation has been extremely fluid, and conditions have changed rapidly — particularly over the last 18 hours. I also understand that this message cannot possibly have answered every question you may have about this developing situation. If you have more questions, I encourage you to send them to:
Andy Bartlett
Executive Director of Communications & Marketing
andy.bartlett@bemidjistate.edu
Thank you for your patience and continued vigilance during this rapidly developing situation.
For more information, please continue to visit bemidjistate.edu/coronavirus/ or ntcmn.edu/coronavirus for the most recent updates.
Sincerely,
Faith C. Hensrud, Ed.D.
President
Bemidji State University and Northwest Technical College
(218) 755-2011