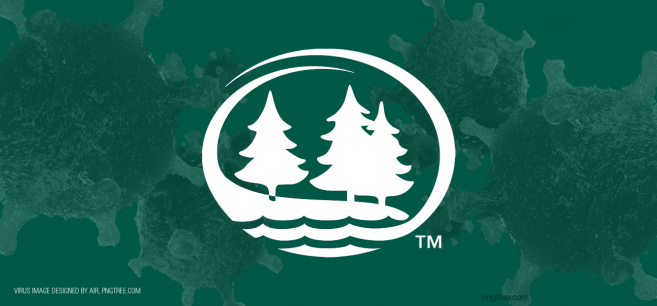 The following message was sent to students at Bemidji State University and Northwest Technical College on the afternoon of Thursday, March 12, 2020:
Dear BSU & NTC Students;
As you have heard, the Minnesota State system of colleges and universities has made the decision to suspend classes next week, March 16-22. The current plan is for classes to resume on Monday, March 23. You are encouraged to be in close communication with your faculty members to determine the exact nature of and delivery methods for your courses.
I encourage all of you to heed the guidance of the Minnesota Department of Health, and in particular, stay home when sick, cover your cough, and practice good hand hygiene.
As a reminder, as of March 12 there are no confirmed cases of COVID-19 at Bemidji State University or Northwest Technical College, in Bemidji, or in Beltrami County.
During this week in which classes are suspended, we will be collaborating with our faculty at both BSU and NTC to explore alternative modes of delivery for our classes, and we will be examining our classrooms and other learning spaces to ensure the safety of classes which may continue to meet in person on campus.
Campus services, including residence halls, Walnut Hall dining facilities, and student support services will remain open and appropriately staffed during this additional week. Campus employees will be reporting to work as usual, which includes student workers in our campus offices. Our GMWs and Physical Plant staffs also will be following updated guidance from the CDC to ensure comfortable and safe campuses within which to learn.
All events or other gatherings, not including classes, totaling more than 100 attendees are canceled until May 1. This decision will be re-evaluated as changing conditions warrant. We will have more information on how this restriction will impact specific events at BSU and NTC as soon as we can.
Today's expanded guidance from the Minnesota State system also included a suspension of out-of-state travel, effective March 16. If you were planning on participating in a school-related trip requiring out-of-state travel in the next few months, please be in close communication with your faculty leads to determine the status of your trip.
While I cannot anticipate all of your possible questions, here are some that may be commonly asked:
Are you telling me that I don't have to come back to campus?
Given the intimate living arrangements in our on-campus residence halls, including shared bathrooms, community dining facilities and more, we are asking that our on-campus resident students remain home next week while classes are suspended. We ask that, if at all possible, you do not return to campus until the weekend of March 21-22.
What if I don't have anywhere else to go?
If you need to return to Bemidji State University next week because you cannot return to your permanent residence or have no options for alternative living arrangements, please know that the residence halls, Walnut Hall dining services and all student services, including the Student Center for Health & Counseling, will be open and functioning on their regular schedules. You will be welcomed and provided with all of the services and support you would normally expect from us.
Can I travel somewhere next week?
The Minnesota State system is suspending classes for one week to help mitigate the potential for viral illnesses to be spread by people who have been traveling once they return to campus. While we understand that you are free to make your own decisions, please be diligent regarding any decisions you make to travel beyond your homes during this extra week. Please follow Centers for Disease Control and Prevention guidelines regarding social distancing and take other safeguards to prevent the spread of viral diseases.
What should I do if I am sick?
If you begin experiencing flu-like symptoms — fever or feeling feverish or chills, cough, sore throat, runny or stuffy nose, muscle or body aches, headaches, or fatigue (tiredness) — please reach out to a health care provider, wherever you are. In Bemidji, please contact the Sanford Bemidji Main Clinic, located at 1233 34th St NW, at (218) 333-5000.
In Minnesota, you may also contact a regional Minnesota Department of Health office. There is a Bemidji office of the Minnesota Department of Health located on 5th Street NW. Its phone number is (218) 308-2100.
If you are not currently in Bemidji, please seek treatment from your local health care provider.
What will happen if COVID-19 reaches Bemidji?
Should a case of COVID-19 occur on campus, the Minnesota Department of Health will confirm the case and lead efforts to identify all those who were in contact with the ill person and give further instructions. If you are concerned that you have been exposed, please self-quarantine and contact your doctor and the office of the associate vice president for student life and success (avpsls@bemidjistate.edu; (218) 755-2380) to alert them. Please also contact your faculty to ensure you are able to keep up with class assignments if you are asked to self-quarantine.
I understand how difficult these last few days have been. Both Bemidji State University and Northwest Technical College have taken great effort to communicate with you the conditions surrounding the COVID-19 virus as we understand them at the time. This situation has been extremely fluid, and conditions have changed rapidly — particularly over the last 18 hours. I also understand that this message cannot possibly have answered every question you may have about this developing situation. If you have more questions, I encourage you to send them to:
Andy Bartlett
Executive Director of Communications & Marketing
andy.bartlett@bemidjistate.edu
Thank you for your patience and continued vigilance during this rapidly developing situation.
Sincerely,
Faith C. Hensrud, Ed.D.
President
Bemidji State University and Northwest Technical College
(218) 755-2011