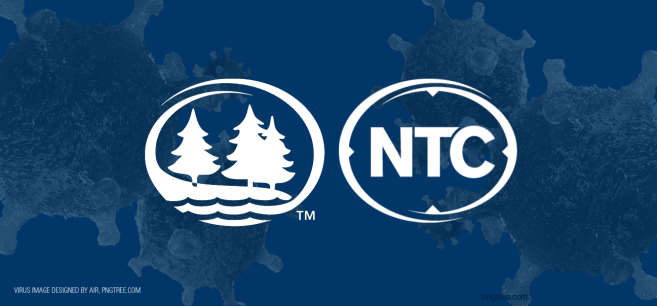 The following message was sent to all students at Bemidji State University and Northwest Technical College on March 16, 2020:
---
This information is current and correct as of 5 p.m. on Monday, March 16, 2020.
Good afternoon, BSU & NTC students;
This afternoon, you received a message from Minnesota State Chancellor Devinder Malhotra announcing the extension of our course suspension period at both BSU and NTC until Sunday, March 29.
This suspension continues to apply to all courses, including courses that are currently being delivered online. The current plan is for classes to resume on Monday, March 30.
For the next two weeks, our faculty will be working closely with Academic Affairs teams at both the college and university to determine exactly what alternative delivery methods for our courses will look like. Faculty at BSU may be reaching out to you as soon as today to share information about their plans with you. At Northwest Technical College, faculty have been asked to have plans for their courses ready to share with you by Thursday, March 19; at Bemidji State University, faculty are asked to share plans for their courses ready to share with you by Friday, March 20.
Other important information and answers to common questions that we have to share with you:
What if I currently have an online course?
Your faculty have been directed to not close courses, and you are free to continue your coursework. Your faculty cannot grade your work or give you any deadlines for the next two weeks, but you are free to continue working if you wish.
What Does "Social Distancing" Mean?
Social Distancing means, in basic terms, that it is recommended to keep six feet of space between you and another person, or to limit personal interactions in which keeping six feet of space between people is not possible to 10 minutes or less. Many meetings are being held in which people on campus are joining by Zoom, including meetings of the President's Cabinet and our Emergency Operations Team. The University of Minnesota is sharing an excellent resource on social distancing produced by the Santa Clara Valley Health & Hospital system:
http://www.cidrap.umn.edu/sites/default/files/public/php/185/185_factsheet_social_distancing.pdf
Dining Services
As of today, Dining Services is open. Hours of operation are:
Wally's (Walnut Hall dining services): Daily, brunch 11 a.m.–1 p.m.; dinner 4:30-7 p.m.
EcoGrounds: Monday–Friday, 8:30 a.m.–4 p.m.
The Lodge (convenience store): Monday–Friday, 9 a.m.–8 p.m.
Lakeside: closed
Einstein Bros.: closed
Gillett Wellness Center
The Gillett Wellness Center will be closed, beginning today, for both the general public and for BSU/NTC students and employees, for the next two weeks. The current plan is to reopen to for BSU/NTC students and employees, but remain closed to the public, on Monday, March 30. These plans could change depending on updated guidance related to the system's response to the COVID-19 outbreak.
A.C. Clark Library
The A.C. Clark Library is closed to the public for the next two weeks but remains open for students and employees. Access to the library is available via the tunnel system and into the second floor — near the Teaching and Learning Center. Exterior doors to the library will be locked. The Library staff and TLC staff are working together to give faculty and staff access to library spaces as an extension of the TLC.
Fall registration
For both BSU and NTC, registration for Fall 2020 classes has been delayed for one week. The process was supposed to start this Monday (March 23); it will now begin Monday, March 30. The Office of Records and Registration is working on a listing of the new dates. That will be distributed to you as soon as possible.
Housing & Residential Life
As of today, BSU's residence halls are open. Please be in contact with your RA or hall director if you need to return to campus to retrieve items from your room, etc. There may be additional information about residence halls coming via email as soon as later today.
Refunds
Many of you have financial questions related to refunds for housing, Gillett Wellness Memberships, etc. We do not have specific information to share here but are aware these are urgent questions. We are working to address these questions for you as soon as we can.
Coronavirus Websites
Please visit bemidjistate.edu/coronavirus for the latest information.
I have more questions
We know. Please visit bemidjistate.edu/coronavirus and use the "I HAVE A QUESTION" form. We will respond to these as quickly as possible.
The situation related to COVID-19 continues to change nearly hourly. Once again I wish to thank you all for your patience as we work through this together.
Sincerely,
Faith C. Hensrud
President