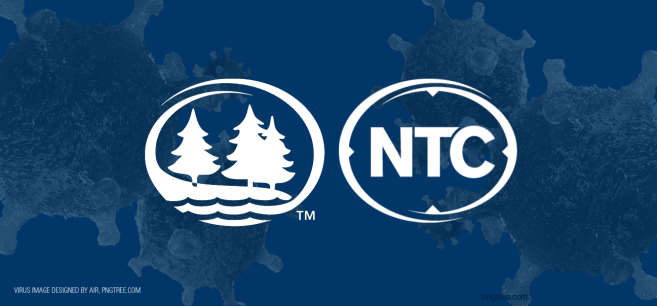 Given the transition to alternative delivery methods of instruction after an extended spring break, we understand that many students living in the residence halls may decide to move out of their residence hall community. We also understand that for many of our students the residence halls are their "home," and moving out of the residence hall community is either not an option or would create hardships.
Our residence halls will remain open to ensure all students have a place to live. For those who wish to remain living in the residence halls, you will receive an additional email from Housing and Residential Life staff on Thursday, March 19, asking you to provide further information.
If you decide you would prefer to move out of your residence hall or apartment community, you may do so at any time. Express checkout information is located at each hall's front desk, and we ask that you follow those directions in preparing for and leaving the halls.
For those who decide to move out, we are working with the Minnesota State system office to determine how best to issue a partial refund of your room and board expenses. Please know that we are working as diligently as possible to do the right thing for our students in this unprecedented situation. It will take some time to finalize this process. We will send more information as it becomes available. 

Please note: refunds will only be provided to those who properly complete the checkout procedure.
For those who will remain in their residence hall community, we are committed to continuing to provide you with a safe and supportive living environment. We will continue to communicate updates to you about steps that can be taken to limit the spread of COVID-19 and encourage you to follow the recommendations that have been shared.
In addition, in an effort to provide the best level of support, we may require residential students to consolidate housing into one area on campus. If housing consolidation is deemed necessary, we will be sure to be in contact with you.
We will continue to offer food service, but options and hours may be limited per guidance from CDC.
We recognize these are stressful times and want to let you know that we are here to support you in any way that we can. Please do not hesitate to contact us with any questions or concerns you may have. In addition, we wanted to let you know that United Healthcare is offering an EMOTIONAL SUPPORT HELP LINE FOR ALL STUDENTS through one of their subsidiary companies called Optum. Their toll-free help line number, 866-342-6892, will be open 24 hours a day, seven days a week, for as long as necessary and the service is free of charge and open to any student. Students would have access to specially trained mental health specialists to support them if they feel they are experiencing anxiety or stress related to the recent developments around COVID-19.
In addition, the Student Center for Health and Counseling (SCHC) will continue to provide services to students – regardless of whether they return home to complete the Spring 2020 semester via alternative methods of delivery, or if they remain on campus due to exigent circumstances. The SCHC is currently enhancing its technology to allow for HIPAA-compliant teletherapy and telehealth delivery of services through Zoom, with an expected start date of March 20. In the meantime, counseling staff are completing check-ins by phone with scheduled students, and appointments have continued at the clinic. Students will be called prior to scheduled appointments for screenings. Students may always call the center during regular business hours for phone screenings or other services by calling (218) 755-2053 during regular business hours (9 a.m.-12 noon and 1-4 p.m., Mon.-Fri.).
After hours, students should call Sanford Bemidji Main Clinic at (218) 333-5000. As a reminder, students with fever, cough, shortness of breath or concern about exposure to COVID-19 should call SCHC or Sanford before visiting.
All Residence Hall students will continue to receive updates via BSU email. Please continue to check your email regularly. 
Sincerely,
President Faith Hensrud