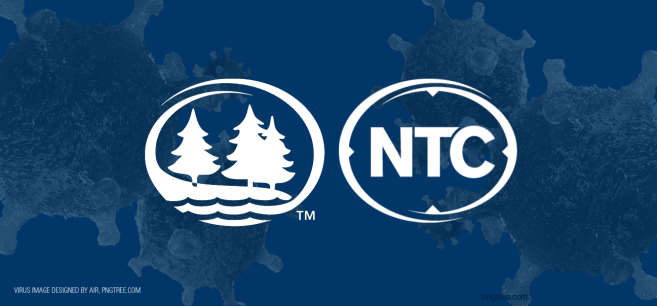 UPDATE — April 1, 2020
The Student Center for Health and Counseling provides telehealth and teletherapy services through HIPAA-compliant web conferencing software. In person services are available on Tuesdays and Wednesdays by appointment only.
Students are still be able to make appointments, and keep existing appointments. You can continue to schedule online for counseling and medical appointments, please note there is a new log in, you will need to use your StarID@go.minnstate.eduand your StarID password.
After you schedule your appointment online, your provider or the office manager will send you an invite via email with a link to log into your Zoom Healthcare Compliant meeting.
---
What if I'm sick?
If you are sick, please call the Bemidji State University Student Center for Health and Counseling nurse hotline at 218-755-2777 Monday through Friday 9 a.m.–4 p.m.  A nurse will return your call as soon as possible and consult with a medical provider when as needed. Our staff are working remotely on days the clinic is not physically open and will remain available for your needs via alternative methods.
For after-hours care, please call Sanford Health Bemidji Main Clinic at 218-333-5000 or 800- 821-5167
---
Counseling
All counseling services will move to remote delivery effective March 23, 2020. Students will continue to schedule online or by calling the clinic at 218-755-2053 and your counselor will reach out to you to confirm whether your appointment will be conducted via telephone or video web conferencing.

If you, or someone you know, is considering suicide, there are people ready to help.

For immediate help please dial 9-11.

Crisis Hotlines

Crisis Text Line — Text "MN" to 741741
Services also available through CrisisTextLine.org and Facebook Messenger

Local Counseling Crisis Line — 1-800-422-0045
Sanford Bemidji Hospital — 218-751-5430
Emergency Room — 218-333-5595
National Suicide Prevention Lifeline — 1-800-273-TALK
National Suicide Prevention Hotline — 1-800-273-8255
---
Managing Stress & Distress
Managing Distress Related to Coronavirus Disease 2019 (COVID-19)

Recent news reports about the novel coronavirus, travel restrictions, and concerns for our own and our loved ones' health may contribute to increased mental and emotional health distress. Common reactions to distressing events and uncertainty may include: increased anxiety, worry, and fear; feelings of being overwhelmed; sadness, hopelessness, and/or dread about the future; inability to concentrate or focus; significant changes in sleep, appetite and/or self-care; social isolation or withdrawal; thoughts about death, dying and/or suicide; unhealthy coping behaviors (increased substance abuse, impulsiveness, self-injury, etc.).
Tips for Managing Distress
Acknowledge your reactions to this situation: Allow yourself time to reflect on what you are feeling and how you may be reacting to or coping with these feelings.
Take care of your body: Take deep breaths, stretch, or meditate.  Try to eat healthy, well-balanced meals, exercise regularly, get plenty of sleep, and avoid alcohol and drugs.
Take breaks: Make time to unwind.  Try to do some other activities you enjoy.
Connect with others: Talk with people you trust about your concerns and how you are feeling.
Take breaks from watching, reading, or listening to news stories, including social media.  Hearing about the pandemic repeatedly can be upsetting.
Seek accurate information from credible sources: The Center for Disease Control and Prevention and Substance Abuse and Mental Health Services Administration are good resources. You may also find useful information from local or state public health agencies. Limit exposure to social media and reports that sensationalize the facts.
Follow protection and prevention tips provided by qualified medical professionals, including Student Health and Counseling Services.
Seek out and utilize campus resources.
Thank your patience and understanding during this difficult time.  Please direct feedback and concerns to me directly by calling 218-755-3936 or emailing yvette.anderson@bemdijistate.edu