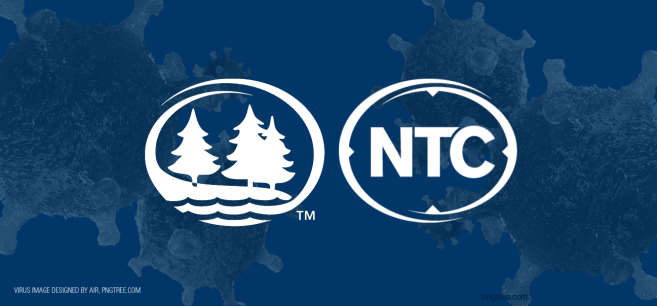 Dear Colleagues;
I want to thank you all for both the work you have been doing and your flexibility in doing it. As you know, on Wednesday evening Governor Walz announced that his Stay Home order will expire at 11:59 p.m. on May 17, to be replaced at midnight with a new order — Stay Safe Minnesota. More information on this order is shared later in this message.
I know many of you have questions related to this new order — particularly, when you might be allowed to return to your offices on campus. The Governor's Stay Safe order indicates that telework or remote work should remain the default for all employees for which that is feasible, so for now telework will remain our default position. We are working on a plan that would guide our processes for safely returning to campus, and we expect to have more to share regarding this plan in the coming weeks.
While we are all waiting for the day when we can return to somewhat normal work lives, the only thing I can currently tell you with certainty is that we expect social distancing and safety protocols to be in place for the near future. Any return to the workplace will be done in phases, and we will continue to accommodate the needs of those who are particularly vulnerable to this virus.
For those who need to be in the workplace, we are continuing strict social distancing strategies. These include:
Keeping at least 6 feet of space between people
Wear cloth face covering where:
Social distancing (6 feet of separation) cannot be maintained,
Activities require interactions within 6 feet of others for an extended period of time, and
It does not interfere with the wearer's vision.
We've shifted to a new normal, and we realize this presents both unique professional and personal challenges, as well as feelings of uncertainty and stress. Please be assured that the Human Resources office and your supervisor will work together to plan and communicate when you can return to work on our campuses.
Stay Safe, Minnesota
On May 13, 2020, Governor Walz issued Executive Order 20-56 – Stay Safe Minnesota, which safely reopens the state's economy and ensures safe non-work activities during COVID-19.
Our activities at both BSU and NTC continue to be guided by previous Executive Orders and the most recent order issued on May 11 – Executive Order 20-52, which authorized students in critical sectors to return to safe higher education institutions for completion of a post-secondary credential.
Below are answers to some common questions we have heard as a result of this order.
Are we allowed to bring back all students who need to complete their spring semester courses? 
No. Executive Order 20-56 (May 13, 2020) does not allow us to return to in-person instruction to individuals beyond those listed in Executive Order 20-52 (May 11, 2020).
What programs are eligible to resume in-person instruction? 
The complete list of programs can be found on the Office of Higher Education website. The only students who are eligible to return for in-person instruction are those in their final term (Executive Order 20-52, item 2).
Are we limited to class sizes to only 10 people or less? 
No. For programs that are eligible for in-person instruction under Executive Order 20-52 (or previous orders), classes are not limited in size, but must follow the requirements in BSU and NTC COVID-19 Preparedness Plans, which are currently being developed, related to social distancing and cleaning protocols.
Are all employees required to come back to work? 
At this time, only employees who can not do their work remotely or who are essential for delivery of instruction to complete unfinished spring semester 2020 Critical Sector in-person coursework are expected to return. Guidance from MMB is that employees who able to telework will continue teleworking. The return-to-campus plans I mentioned earlier in this message will guide our eventual return to campus and ensure the safety of our faculty, staff and students.
Can we resume in-person campus activities (e.g, prospective student visits, campus tours, orientations, summer camps, etc.) 
At this time, the only campus activities that may resume are classes as outlined in Executive Order 20-52. Higher education-specific workgroups being organized by the Minnesota Department of Health and Office of Higher Education will be submitting their recommendations at the end of this week. We will continue to work proactively with MDH and OHE as they work on the development of further guidance.
We will share new information as it becomes available, and I encourage you to bring any unanswered questions you may have to our weekly campus forums on Zoom.
Thank you for your continued patience and flexibility as we adjust to our new realities, and to the constant change those realities bring to us.
Sincerely,
Faith C. Hensrud, Ed.D.
President
Bemidji State University & Northwest Technical College
1500 Birchmont Drive NE, #3
Bemidji, MN 56601
(218) 755-2011