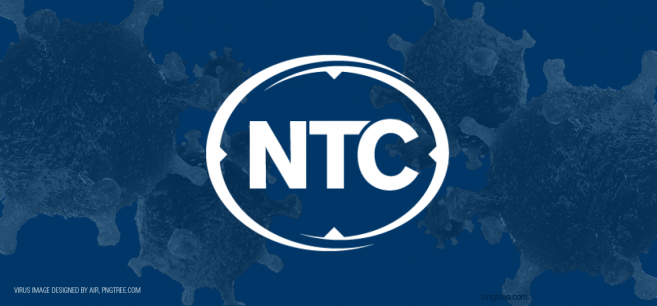 Greetings,
Hopefully you are well and following the guidance on Covid-19 to ensure your safety as well as others. Your safety and wellbeing, as well as our faculty and staff, is our priority and is the reason we have followed the directives of the Chancellor and the Governor.
As we prepare to return from classes being suspended and start online classes Monday, May  18th, we want to share with you some important information.
Please be sure to review your NTC student email messages and check our website for additional COVID-19 information
Classes are online starting today, so be sure to check in with your instructor and the D2L course shell
Support services are still available, so please reach out to our Student Success Center, American Indian Resource Center, or Accessibility Services if you have questions or concerns.
Please recognize that our campus is closed to the public, so we are limiting access. However, we know internet access is crucial.
We want to encourage everyone to stay home, however we know some students do not have the technology or internet connection to complete work off campus. Therefore, if you must come to campus to access a computer or the wifi, then you must have a key card to access the building. Key cards will be available at the NTC main entrance on Monday from 8:00-10:00 am and Tuesday from 1:00-3:00 pm. Please stop by to pick up a key card if you will need to come to campus for computer or wifi access. The key card will grant access M-F from 7:30 am – 4:00 pm at NTC, plus access at BSU Decker hall from 8:00 am – 11:00 pm seven days a week. Please follow the physical distancing guidelines in computer labs and stay home if you are ill. If these pick-up dates and times don't work for you, please contact our Student Success Center to arrange for an alternative time.
We are planning on completing the summer session, our goal is to help you complete the summer session, so stay well and do great!
Thank you,
Darrin Strosahl
Vice President of Academic Affairs
Northwest Technical College
905 Grant Ave SE
Bemidji, MN 56601
218-333-6611