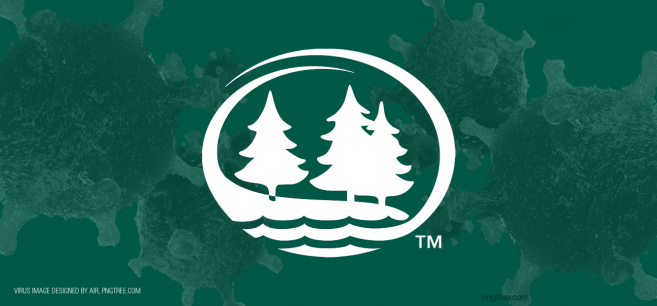 Bemidji State University strongly believes in the residential requirement for incoming first year students. Our longitudinal data show that students who live on campus are more likely to persist and graduate from the University at higher rates than those who do not. Given our shift to primarily offering online classes due to the COVID-19 global pandemic, Bemidji State University will provide a temporary change to our first year living requirement for the 2020-2021 academic year. While we strongly encourage first year students to live on campus, exceptions to the requirement will be granted if you are registered for one or fewer in-person classes, labs or other academic experiences, allowing those students to live at home with family or guardians.
If you have one or fewer in-person classes, and want to stay at home living with family this fall, please send an email stating your decision to cancel your housing contract to Housing and Residential Life at reslife@bemidjistate.edu.  We will cancel your contract and refund any prepayment for housing that you may have made.  Also, you can change your mind at any time and reapply for housing – we will have a room for you should you choose to live on campus any time in the future!
If you choose to live on campus, please follow the instructions you received from Housing & Residential Life in the email sent to you recently about room selection that begins next week!  We are excited to have you join our living-leaning community!
Please feel free to reach out to me if you have questions regarding this change in policy, which will be in effect for the 2020-2021 academic year only.
Sincerely,
Randy Ludeman, Ph.D.
Director of Residential Life
(218) 755-3750