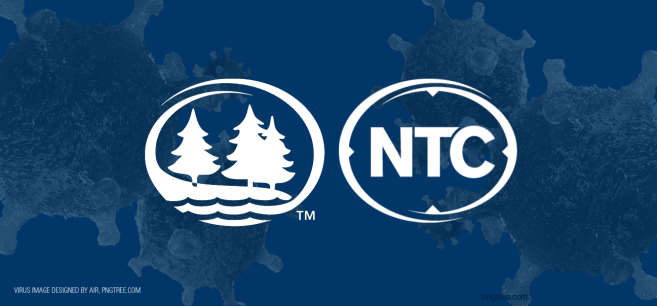 Replays are now available for the July 16 campus forums for both Bemidji State University and Northwest Technical College. These live, weekly Zoom forums are intended for BSU and NTC employees and are not open to the public. StarID login is required to access the replays.
Unanswered questions from BSU Zoom forum
Q: Now that COVID has arrived in the rural areas of the state the leave is reduced? Is this a local BSU decision or a statewide Minnesota State decision?
Megan Zothman — COVID-19 leave is a state-level program managed under the direction of Minnesota Management & Budget. It's a statewide decision that impacts all state agencies, not just Minnesota State. The updated policy that goes into effect July 22, 2020 is reflective of the federal program – Families First Corona Virus Response Act.
Q: I'm wondering if there are any updated plans on what will happen if a faculty member is sick for a prolonged period of time and unable to fulfill teaching requirements? How will the courses/assignments be managed?
answer coming soon
Q:  What is MELT?
Andy Bartlett — "Melt" is a term used in the admissions world to describe the number of students who at some point during the summer have confirmed their intent to attend a college or university and then, for whatever reason, end up not enrolling for fall classes. This leads to unanticipated reductions in expected enrollment.
Q: There is a difference between remote work and paid leave – so please clarify, if the employee is not using paid leave for taking care of K-12 kids, can they still work remotely this fall?
Megan Zothman — Yes. Our first priority is to keep our employees working – understanding a continued level of flexibility may be needed based on various COVID-related reasons. Working remotely or changing days of week/time of day/etc. for shifts are a couple ways to do that. We appreciate how flexible our employees who are also parents of school-age/young children have been throughout these past months!
Q: Is the policy for P/NC going to be something that students can choose for the fall semester again? Or are students going to need to petition for that based on their circumstances?
Andy Bartlett — As of today, our pass/no credit policies for Fall 2020 will be the same as they were in Fall 2019, pre-COVID. In other words, we're entering the fall semester with our typical policies in place.
Q: What guidance has been provided to supervisors to help them determine when and how to allow employees continue to work remotely? Is a continuation of remote work fully up to the supervisor?
Megan Zothman — In nearly all cases this will be based on arrangements made between employees and their supervisors, although the possibility always exists that a supervisor's cabinet officer could provide different directions. In cases where an employee's work responsibilities must be conducted on campus – and that employee has a medical and/or COVID reason that they cannot work on campus – HR will assist the supervisor in possible ADA accommodations and other options. Each situation is extremely unique – so knowing the need for remote work to continue as early as possible is appreciated if we need to work through other processes as well (FMLA, COVID Leave, ADA, Workspaces, Shifts, etc.)
Q: I wish we had more time for the q & a. It is very valuable and I appreciate hearing responses to the various scenarios that co-workers bring up.
Andy Bartlett — We have heard this request from numerous attendees and have recognized over the last two weeks that we have not had enough time for Q&A. As a result, we're changing the scheduled time of the forum beginning July 23, and it will now be a full hour from 10–11 a.m. We're really excited that the campus has found so much value in these forums that we're now in a position where we are expanding them. THANK YOU to everyone who has supported these by attending and by asking questions.