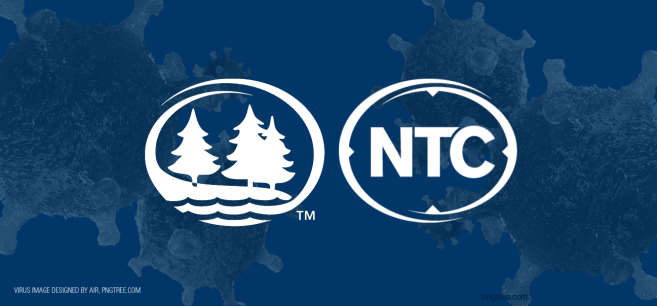 The following message was sent to all students who completed a housing application and who were assigned a residence hall room for the Fall 2020 semester on Aug. 6.
Dear Students,
I am writing to provide an update on Bemidji State's plans for the Fall 2020 semester related to student housing, and to inform you of some important and difficult changes.
Earlier this summer, we reported that BSU was on track to reopen safely for the Fall 2020 semester with the capacity to house more than 900 residential students in individual rooms. We also said that we would continue to closely monitor local and national trends and modify our plans as necessary, based on public health considerations and guidance from local and state departments of health.
As we bring people back to campus, we have two essential priorities:
to safeguard the health, safety, and welfare of our students, staff and faculty;
to enable students to progress toward their educational goals.
The persistence and spread of COVID-19 is trending in the wrong direction nationally and locally — both in the state of Minnesota and in Beltrami County. Based on the latest guidance from medical experts at Sanford Health and public health officials, we anticipate that matters may worsen in the weeks ahead.
In light of these conditions and to address the increased prevalence of the coronavirus in the Bemidji community, we have made an extremely difficult decision to further decrease the on-campus residential population. Given current conditions and future projections for the Coronavirus in Bemidji, we believe this is the best way to ensure that we can provide appropriate care and support to our students.
To achieve this necessary reduced density, BSU campus housing for the Fall 2020 semester will now be limited to BSU and NTC students who have an on-campus academic or other experience(s). These could include, but not be limited to, courses, science labs, music rehearsals and intercollegiate athletics or competitions.
As we have in the past, we will continue to provide safe, secure and comfortable housing to students who have emergency circumstances that necessitate on-campus housing. Requests to remain on campus for emergency circumstances will be approved on a case-by-case basis by the Department of Housing and Residential Life.
While our plans for the Spring 2021 semester remain tentative and will be based on health and safety conditions at that time, including guidance from our local and state departments of health, we do expect to be able to house those of you who had hoped to live in our residence halls this fall.
To make this as seamless and convenient as possible, Housing and Residential Life will automatically carry forward your Fall 2020 housing assignment to the Spring 2021 semester. You will receive an email with additional information from their office early next week with details regarding your eligibility for Fall 2020 housing, the revised "drop and go" reservation process, and early arrival information.
All students who planned to live on campus this fall will also receive an email regarding Spring 2021 housing options. Should conditions improve to the point that we can safely expand the number of residential students, we will make this option available even if the academic term has already begun.
As you are already aware, COVID-19 has necessitated that we pivot to a hybrid of both online and in-person classes for the Fall 2020 semester – with the majority of courses being delivered via alternative methods of instruction. We had hoped to offset this primarily online academic experience with some semblance of a traditional residential and on-campus experience.
Students who live on or off campus will have very limited access to campus facilities for academic purposes. BSU administrative and student support services offices will be accessible during regular business hours (i.e., 8 a.m.-4:30 p.m., Monday-Friday) and will provide a combination of online and in-person delivery of services, with a skeletal crew on campus.
Because we anticipate that COVID-19 will significantly limit our ability to provide robust on campus programming, the dedicated and caring staff who provide direct student services and activities have been working hard and thinking creatively to provide ample opportunities for students to engage in activities – either remotely or in person – designed to foster community and to promote your success
Universities and colleges throughout the state and across the nation are grappling with similar decisions and are thinking long and hard to do what is best for their communities. Some might feel that our approach is too conservative while others might feel we are not doing enough. Regardless, our decisions are guided by our top priorities: to safeguard the health, safety and wellbeing of our students, employees and guests, and to enable you, our students, to progress toward your educational goals.
We will continue to monitor and assess how COVID-19 is impacting our community, and we will continue to work closely with Sanford Health, Beltrami County Public Health and the Minnesota Department of Health when making decisions regarding academic, residential and co-/extra-curricular experiences at Bemidji State.
We understand that this difficult, yet necessary, decision may have a significant impact on you and your family. Please know that we remain continuously focused on the health and safety of our students and other members of the campus community.
Sincerely,
Travis Greene
Associate Vice President for Student Life & Success