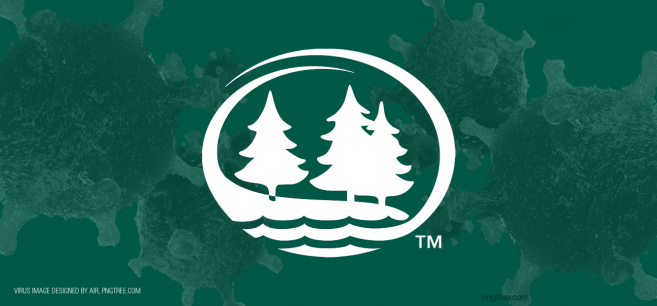 As we look ahead to the conclusion of the Fall 2020 semester in the coming days, I wanted to provide you all with an update on our current COVID-19 status and our outlook for the Spring 2021 semester.

But before I do that, I would like to congratulate you all on reaching the end of this fall semester. When the Fall 2020 semester began in August, I reiterated our two priorities: to ensure the health, safety and wellbeing of our students and employees, and to ensure that our students were able to successfully continue their educational journeys. I know this semester hasn't been easy, but you've made it to the end.

Your perseverance has been remarkable, and I speak for everyone at BSU and NTC — faculty, staff and administrators alike — in saying I'm proud of each and every one of you.

With updated news on the effectiveness and pending availability of COVID-19 vaccines now coming nearly daily, there is a sense that there may be an end to this pandemic in sight. Hang in there, and we'll continue to work with you throughout the spring semester to ensure that you can succeed and achieve your goals.
COVID-19 Update
You may have noticed that the current COVID-19 status for both BSU and NTC changed this week from Level 4 Red to what we're now calling Level 4 Deep Orange. This is due to a structural change in COVID response levels implemented by the Minnesota Department of Health and is not a result of any change in our situation on campus. Previously, MDH had four alert levels, color-coded green, yellow, orange and red. In November, in conjunction with Gov. Walz's Executive Order 20-99, MDH revised the guidelines for those four alert levels and no longer had "campuses are closed" as an option under the "red" level.

Within the last week, MDH again revised the levels, adding a fifth level which reinstates "campuses are closed" as a possible response to local conditions. This new, higher "red" level created the need for a new color to represent our current Level 4 response. Other than the color of our banner, nothing has changed in terms of our behaviors or activity on campus. 

Under guidance from the Minnesota State system of colleges and universities and system Chancellor Devinder Malhotra, we will be extending the period of time in which we remain at Level 4 beyond our original projection of December 18. We now expect to remain at Level 4 until at least the end of January 2021. Realistically, this will not lead to many noticeable changes compared to how we are operating right now. 

The most noticeable impact for students will likely be that the Gillett Wellness Center at BSU is expected to remain closed during this time, which means it will be unavailable for our students for at least the first few weeks of the spring semester.
Student Forum
On January 21, we will hold the next edition of our monthly student Zoom forums. These forums provide all students with an opportunity to hear the latest information available to leadership at both BSU and NTC on our current COVID-19 situation, and also gives you the opportunity to ask questions of me and other members of my cabinet — anonymously, if you so choose.

Please mark your calendar for 5 p.m. on January 21 and look for Zoom connection information in your BSU or NTC student email accounts in mid-January.

Good luck on your last few assignments for Fall 2020, and I join you in looking forward to the start of the spring semester.
Sincerely,
Faith C. Hensrud, Ed.D.
President
Bemidji State University & Northwest Technical College