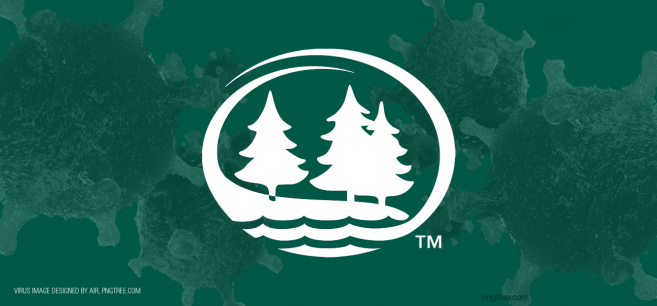 Beginning at midnight on Monday, February 1, 2021, Bemidji State University moved to COVID-19 Scenario 2—Yellow.

BSU's COVID scenario was upgraded from Deep Orange to Orange on January 10 following guidance from the Minnesota Department of Health. The university now has the flexibility to determine an COVID-19 scenario based on conditions on our campus and in the Bemidji community. Additionally, Chancellor Malhotra's guidance to delay in-person events and activities for the first few weeks of the spring semester also expires on February 1.

Specific information on COVID-19 Scenario 2—Yellow is available on the university's Coronavirus website, located at bemidjistate.edu/coronavirus.

Access to the BSU campus under Scenario 2—Yellow will be as follows:
Most buildings will be locked and accessible only via keycard;
BSU academic buildings will continue to be closed to the public, with the exception of the A.C. Clark Library;
Employees and students will have access to campus buildings during normal business hours, 7:30 a.m. – 4:30 p.m. Monday through Friday;
Students will have access to specific buildings after hours if academic coursework requires it; and
Employees will continue to have 24-7 access to the building housing their office.

Tunnels on the academic side of campus remain open, as well. Students will also continue to have keycard access to the Decker Hall computer lab.
Information on Specific Facilities
The Gillett Wellness Center will be open for limited public access under guidance issued by Gov. Walz in Executive Order 21-01 between 6 a.m.–8 p.m. Monday through Friday. Visit the Wellness Center's website for up-to-date information on hours of service and access to specific activities.

The Hobson Memorial Union will be open between 7:30 a.m. and 7 p.m. Monday through Friday and from 11 a.m.–5 p.m. on Sunday. It will be closed on Saturday. Both the upper and lower union buildings will be unlocked during these times, allowing access to ID card printing, the BSU Bookstore and the Bucky's Pantry Food Shelf.

The A.C. Clark Library will be open to the public. Hours of operation are available on the library's website.

Employees who need expanded building access and faculty who need to request expanded access on behalf of students in their programs should submit requests to the BSU Keyless Entry email address (keylessentry@bemidjistate.edu). For example, student-athletes needing access to the Gillett Wellness Center or students needing access to Sattgast Hall or the Bangsberg Fine Arts Complex.

Bemidji State University expects to remain at COVID-19 Scenario 2—Yellow until local conditions warrant a change.