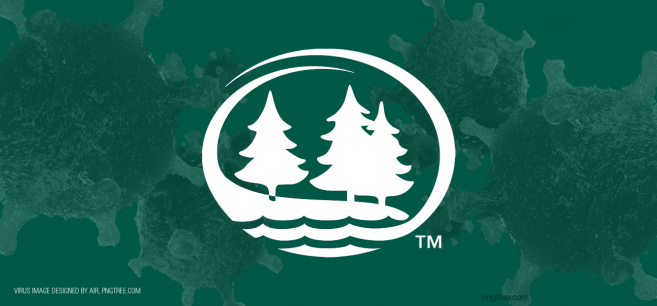 Dear Student:
With Spring Break coming up next week, it is time to begin considering how COVID-19 may impact your plans. Minnesota's current COVID-19 mitigation strategies continue to strongly discourage unnecessary travel. However, if you must travel, free COVID-19 testing will be available before and after Spring Break to help mitigate spread of the disease.
A free pre-break COVID-19 testing event for all interested Bemidji State University and Northwest Technical College students is set for tomorrow, March 2, from 9 a.m. – 12 p.m. in the ground-level lobby of BSU's physical education complex.
This testing event will again use saliva tests, which are quick, more comfortable to take than a nasal swab and have been proven to be accurate. These tests are provided at no charge to you — you will never see a bill for this test.
Please bring your insurance card if you have health insurance. The state will ask your insurance company to pay for your test.
If your insurance does not pay for your test or does not pay enough, the state will cover the cost. If you do not have insurance, the state will pay for your test.
No parking permits will be required for the PE lot for students or employees who wish to participate.
The results of your test will be provided to you via email within 48 hours. BSU and NTC will NOT receive the results of your test so it is critical that students inform us of positive results through the Student COVID-19 Hotline. Employees should contact Carol Hess in Human Resources using the contact information below:
IF YOU TEST POSITIVE OR HAVE BEEN IN CONTACT WITH SOMEONE WHO IS POSITIVE:
Students: Call the student COVID-19 Hotline at (218) 755-2901
Employees: Call Carol Hess in Human Resources at (218) 755-2445
By reporting positive tests, you are playing a crucial role in helping our campus communities slow the spread of this virus.

Faith C. Hensrud, Ed.D.
President
Bemidji State University & Northwest Technical College
1500 Birchmont Drive NE, #3
Bemidji, MN 56601
(218) 755-2011