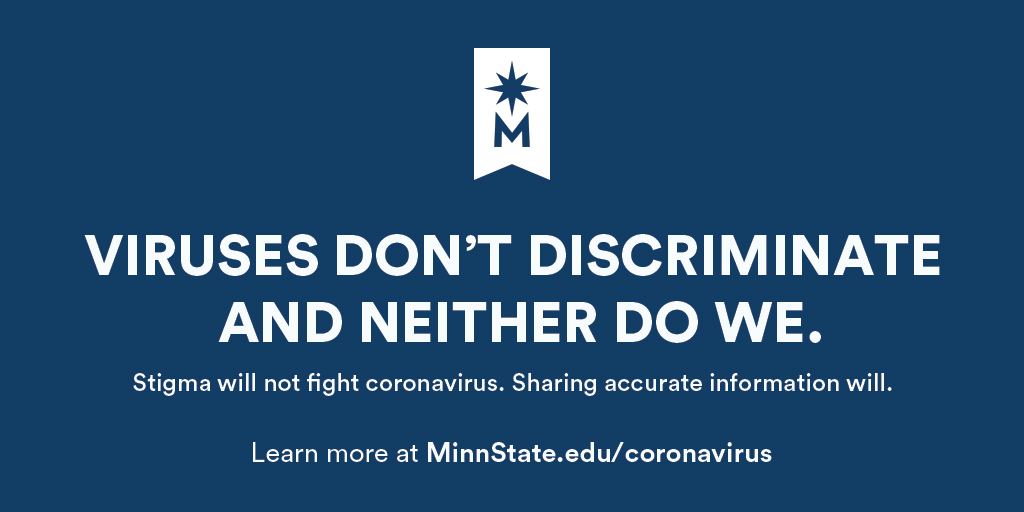 Sadly, in the wake of the COVID-19 outbreak we have heard reports of increased levels of stereotyping, harassment and bullying directed at members of our community, including those who are perceived to be of Asian descent. In particular, we are aware of xenophobic comments directed toward some of our international students.
These behaviors are not consistent with our values as institutions and we condemn them. Neither BSU nor NTC tolerate any kind of ethnic harassment or bullying. The diversity of our communities — in both our employees and in our student bodies — is among our greatest strengths.
Read President Hensrud's full Anti-stigma statement here.