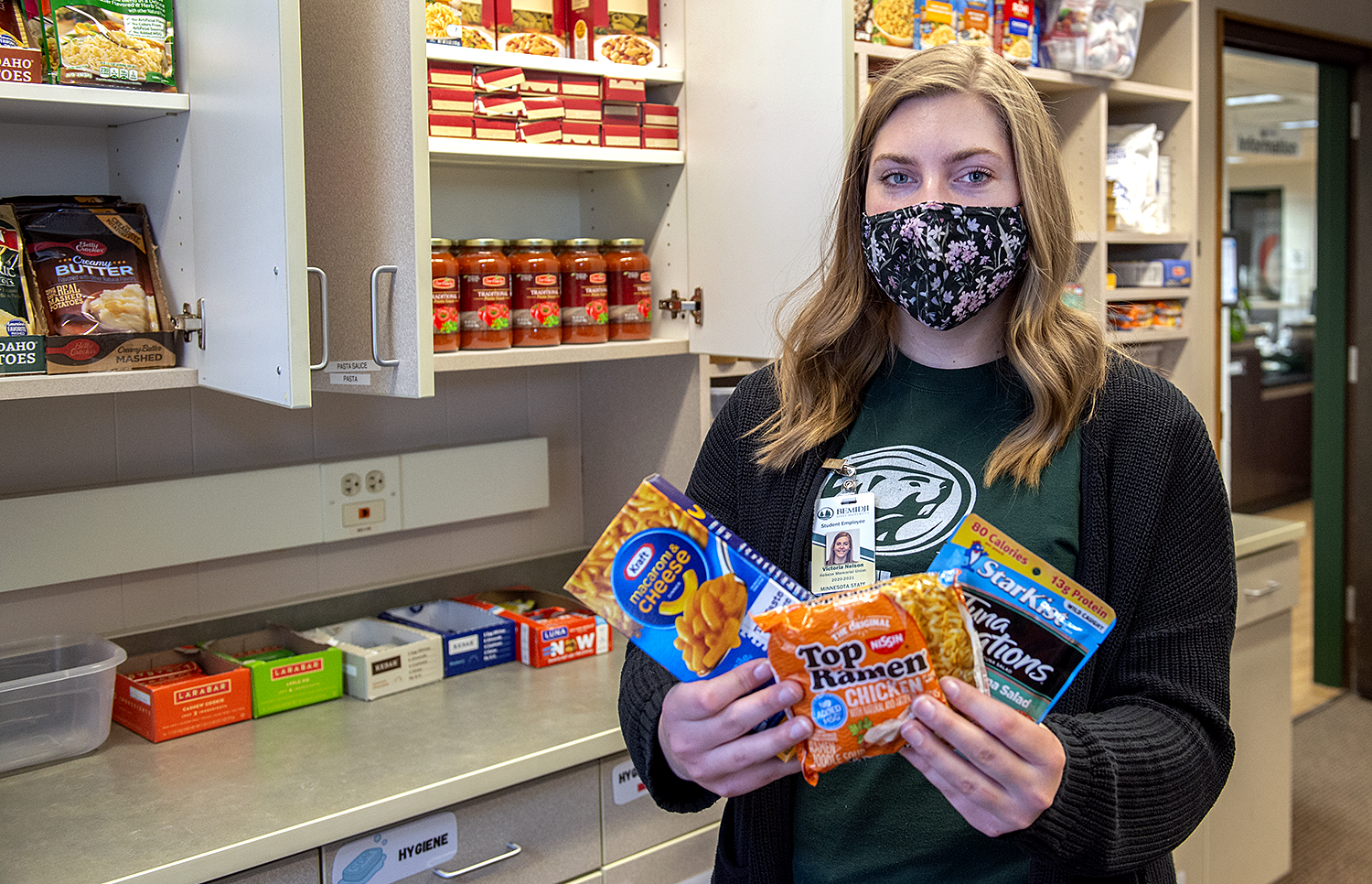 What We're About
Bucky's Cupboard provides supplemental food resources to students in need through some university funding, faculty/staff and student donations, and through the generous support of the United Way of the Bemidji Area.
How It Works
Currently students do not need to register or sign up. They are welcome to just walk in and grab what they need. No questions asked. The only ask we make is that you sign out anonymously on the provided clipboard so that we can track pantry usage and demonstrate the need to continue providing services.
Location and Hours
Bucky's Cupboard Food Pantry is located adjacent to the Hobson Memorial Union Information Desk and is open whenever the Information Desk is open.
Monday-Friday: 7:30 a.m. -10 p.m.
Saturday: Closed
Sunday: 11 a.m. – 5 p.m.