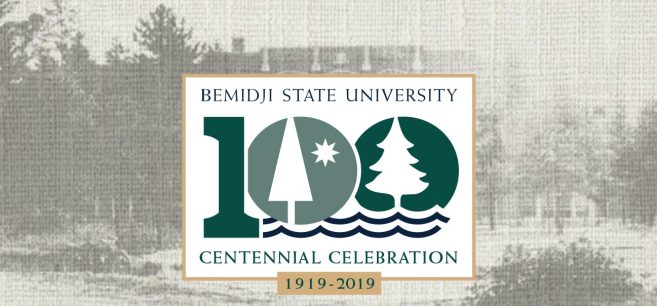 Bemidji State University will begin an 18-month celebration of its 100th birthday with a series of Centennial kickoff activities on April 12.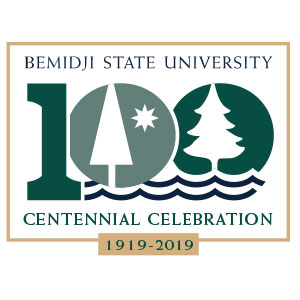 Look for our Centennial logo on social media posts, banners, posters and elsewhere over the next 18 months as we celebrate Bemidji State University's 100th anniversary.
A special event celebrating the university's storied history begins at 11 a.m., and a ceremony dedicating Centennial Plaza on the BSU campus begins at 2 p.m.
Kickoff Celebration
BSU officially launches its Centennial Celebration, which will continue through Sept. 2019, with performances by the Bemidji State University Choir, an Honor Song performed by BSU students and a historical video interspersed with instrumental, choral and dance performances celebrating 100 years of the university's history.
The kickoff celebration begins at 11 a.m. in the Main Theater of BSU's Bangsberg Fine Arts Complex. An overflow viewing area for the Centennial Kickoff will be available in the Thompson Recital Hall if needed.
Attendees will receive a free commemorative Centennial poster designed by 2017 BSU graduate Hope Wall.
A one-hour reception in the Bangsberg Main Theater lobby precedes the celebration beginning at 10 a.m. Visitors can explore a selection of historical artifacts including a freshman beanie, a letter jacket, an early edition of the Northern Student, presidential medallions and more amongst a display of banners highlighting each decade of Bemidji State's history.
Centennial Plaza dedication
Bemidji State will officially dedicate the plaza located between the university's upper and lower Hobson Memorial Unions as Centennial Plaza — a lasting tribute to BSU's first century of service.
President Hensrud will lead a ribbon-cutting ceremony, which will include plans to place a time capsule at the end of BSU's Centennial observance. The capsule will contain significant items and mementos from the anniversary celebration.
The plaza will feature 2×4-foot banners celebrating key milestones in the university's history.
Alumni Luncheon
The day's activities also will include an invitation-only alumni luncheon at the American Indian Resource Center Gathering Room from 12:30–1:45 p.m. The luncheon will include a video interview with Art Lee, BSU professor emeritus of history and author of "University in the Pines," a BSU history book produced for the university's 75th anniversary in 1994.
Bemidji State University
Bemidji State opened in 1919 with 38 students as Minnesota's sixth Normal School for teacher education. It became Bemidji State Teachers College in 1921 and began offering a four-year degree, and was renamed Bemidji State College in 1957. In 1975, in recognition of its growing role as a multipurpose institution, it became Bemidji State University. Today, the university serves more than 5,100 students as a member of the Minnesota State system of colleges and universities.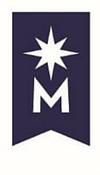 Bemidji State University, located amid the lakes and forests of northern Minnesota, occupies a wooded campus along the shore of Lake Bemidji. Enrolling more than 5,100 students, Bemidji State offers more than 80 undergraduate majors and eight graduate degrees encompassing arts, sciences and select professional programs. BSU is a member of the Minnesota State system of colleges and universities and has a faculty and staff of more than 550. The university's Shared Fundamental Values include environmental stewardship, civic engagement and international and multicultural understanding.
---
2018-B-S-009