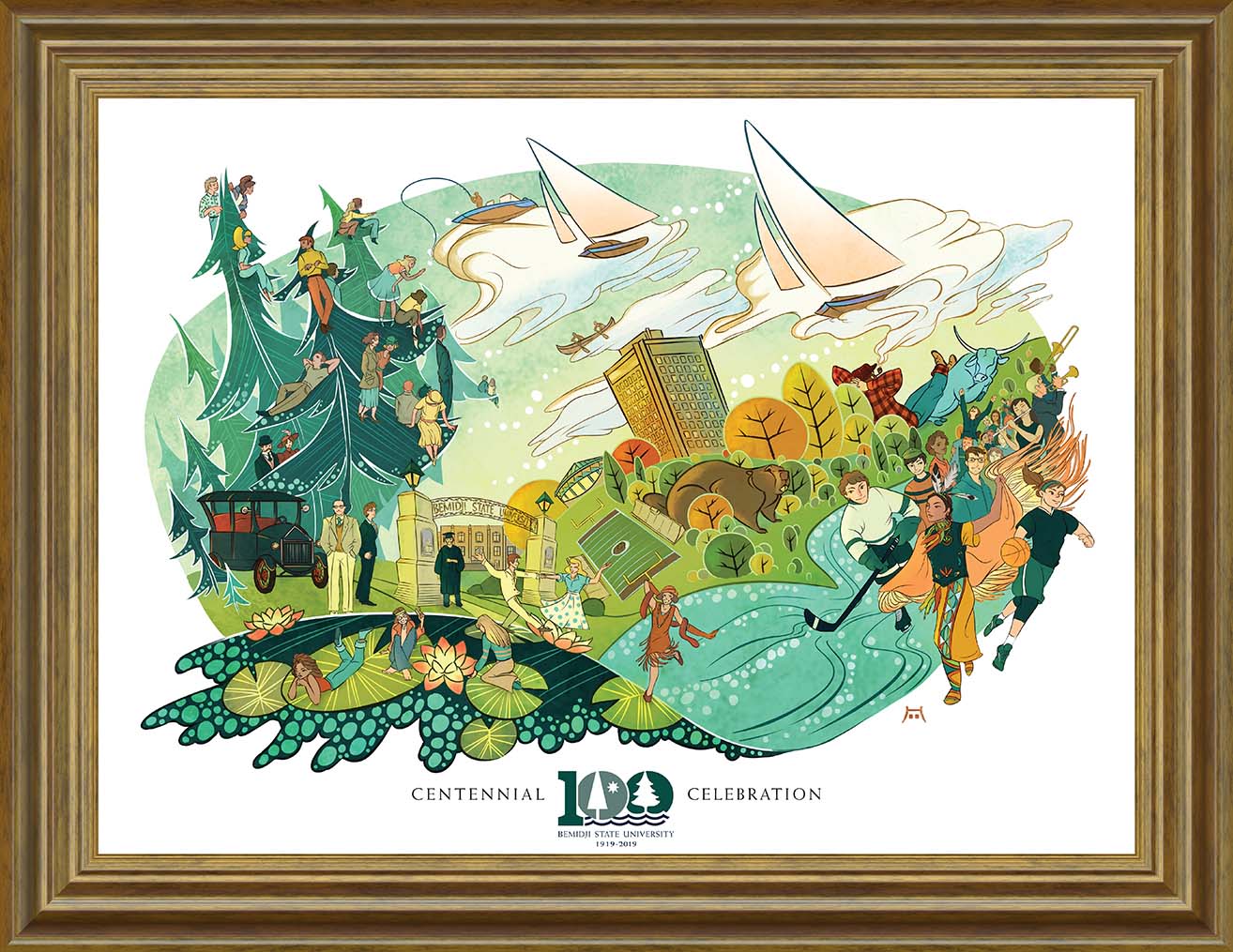 An original illustration that presents a fanciful version of Bemidji State's journey across the decades is available for purchase by  alumni and others. It is featured on the cover of this edition of Bemidji State University magazine.
The work by design graduate Hope Wall '17 is printed on high-quality, 18-by-24-inch felt paper that is suitable for framing and ideal for home or office display.
Each unframed poster comes protected by a cellophane sleeve and packaged in a mailing tube. The purchase price is $15, including postage.
To order one or more posters, send a check to BSU Poster, 1500 Birchmont Drive NE, Bemidji, MN 56601-2699 or visit www.bsualumni.org/posters to order by credit card online. Email scott.faust@bemidjistate.edu or call (218) 755-2986 with questions.