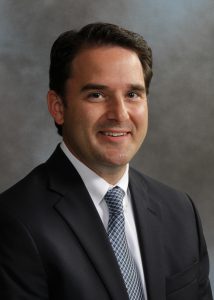 Each year, alumni and donors like you enable the Bemidji State University Alumni & Foundation to continue its mission of inspiring passion, imagination and generosity in our alumni and friends to transform the lives of BSU students. Together, we raised $2,171,716 this year to support student scholarships, faculty research, campus facilities and Beaver Athletics.
This past year was memorable for many reasons. Here are a few highlights that stand out for me: 
• Hosting events across campus, Minnesota and the country to bring Beavers together  
• Launching our first-ever day of giving which raised over $100,000 to support students
• Celebrating the culmination of Bemidji State University's centennial activities at Homecoming
• Recognizing student scholarship recipients and donors at our annual Scholarship Appreciation Brunch
On behalf of our students, faculty, staff and the Bemidji State Alumni & Foundation team, thank you for your gifts of time, talents and donations. You truly make a significant impact on the lives of all at BSU.
Sincerely,

Josh Christianson
Executive Director of University Advancement