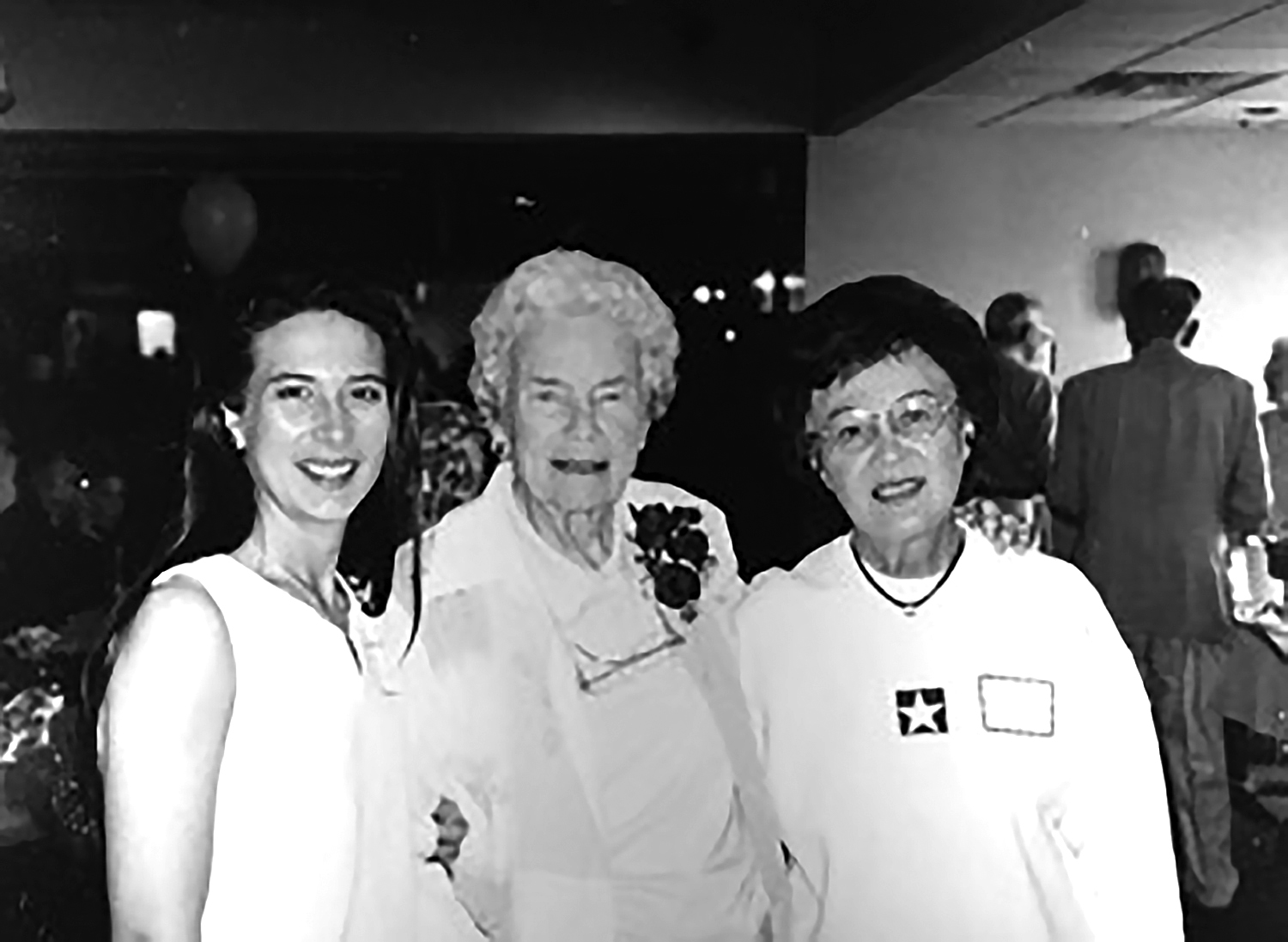 Bemidji State University magazine published a history of the Funtastic Dance Follies as part of its Spring/Summer 2018 edition, part of BSU's official kickoff of its Centennial celebration. The story recounted the history of the Follies from its start in 1945 as Bemidji State Teacher's College's Modern Dance Recital, through Christianson's 17-year tenure as director from 1978-1995, and eventually to Christianson passing the show to her daughter, Suzie Langhout, who this April will direct her 25th Funtastic Dance Follies. That story, along with the rest of the Spring/Summer 2018 issue, is available on BSU's website.
Teacher, athlete, artist, board member, and an alumna of Bemidji State University. Marion "Mrs. C" Christianson wore all of these hats, and more, during a remarkable life and career. She passed away in July 2019 at Goldpine Assisted Living Center in Bemidji, spending her 91 years as an educator, working to create opportunities and entertainment for students.
Marion Fenson was born in 1928, graduated from Bemidji High School in 1945, and from Bemidji State Teacher's College in 1950 with a double-major in physical education and music. She met Ken Christianson — a three-time all-conference basketball star at Bemidji State who was inducted into BSU's Athletics Hall of Fame in 2006 — while at BSTC, and they were married one week after Marion's graduation in 1950. After college, the couple found jobs teaching in Hallock, where they worked for a short while before relocating to Blackduck. There, Marion taught physical education, music and English, and directed the school's cheerleaders, while Ken assembled a legendary career as a basketball and track coach and, eventually, as the school's athletic director.
As a Bemidji State student, Christianson had helped now-legendary faculty member Myrtie Hunt — who coincidentally had previously also been Christianson's favorite teacher at Bemidji High School — found Orchesis, a modern dance group. With Orchesis, Hunt began the college's annual dance show in 1945, an annual tradition that continues to this day. 
In the 1960s, Christianson joined her long-time mentor as a faculty member at Bemidji State, where she taught physical education, dancing, tumbling and ice-skating classes and was instrumental in the early days of organized varsity athletics for women. She took charge of the dance show when Hunt retired in 1978, renaming it the Funtastic Dance Follies.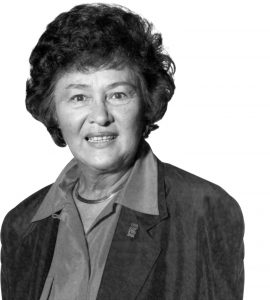 Christianson also spent more than a decade as Bemidji State's women's athletic director, a position she held from 1986 until the 1995-96 academic year. In addition, she served as president of the Northern Sun Conference, the women's varsity intercollegiate conference that Bemidji State had helped to create in 1979. 
According to her lengthy obituary, "Mrs. C" also was, among many other things, a curriculum consultant to the State Arts Board of Minnesota; an instructor in Bemidji State's Elderhostel program; a director of summer cheerleading camps; a charter board member of the BSU Snow Ball; and an international presenter and instructor of dance and cheerleading.
Marion Christianson also was a member of the BSU Alumni Foundation Board of Directors, and in 1992 she was the sole recipient of Bemidji State University's Outstanding Alumni award.
"I feel strongly about doing what the students want to see on campus," she said. "I am always impressed by our students' strength. They have a passion and are engaged with outdoor recreation and our environmental behaviors and knowledge." 
---
Several alumni have expressed interest in supporting a naming opportunity on campus in honor of "Mrs. C."  For more information, contact Lisa Hofstad, BSU Alumni & Foundation, at 218-755-4147.