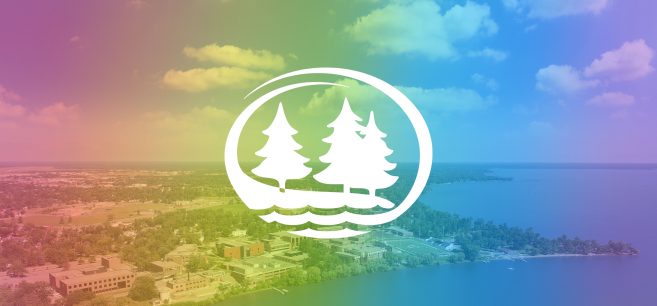 Two Bemidji State University professors have recently launched a program called Northwoods Queer Outreach to increase queer and transgender support across campus and within the Bemidji community.
The NQO, spearheaded by Dr. Kathryn Klement, assistant professor of psychology, and Dr. Kate Larson, associate professor of psychology, was developed in response to a growing need to provide educational resources and professional training surrounding lesbian, gay, bisexual, transgender and queer topics.
The program, centralized online, will partner with the BSU Student Center for Diversity, Equity and Inclusion and local organizations to bolster resources on inclusive workspaces, generate employment opportunities for students and explore fundraising opportunities for scholarships.
"Since I came to BSU in fall of 2017, I've noticed that more students are comfortable coming out as any part of the LGBTQIAP2S+ community," Klement said. "We want to continue to be a source of support for those students and for queer and trans folks in the broader community. I want to make sure that queer and trans folks have a space to be authentic and fully themselves."
All NQO resources are available online in an effort to easily enhance connections with queer and transgender individuals in the area.
"Bemidji State is uniquely situated in a Northern, rural part of the state and when you search for other established resources the closest queer supports are hours away. Providing valuable education and resources for the LGBTQIAP2S+ student community here is crucial when promoting a welcoming and inclusive environment for all," Larson said.
This project is funded through a $9,974 small-seed grant from Minnesota State Educational Innovations.

Note: LGBTQIAP2S+ stands for lesbian, gay, bisexual, transgender, queer/questioning, intersex, asexual, two-spirit.
Note: The term "queer" throughout this narrative signifies queer-sexual and queer-gender identities, as well as those who are part of the LGBTQIAP2S+ community.
Contact
Links
2021-B-075