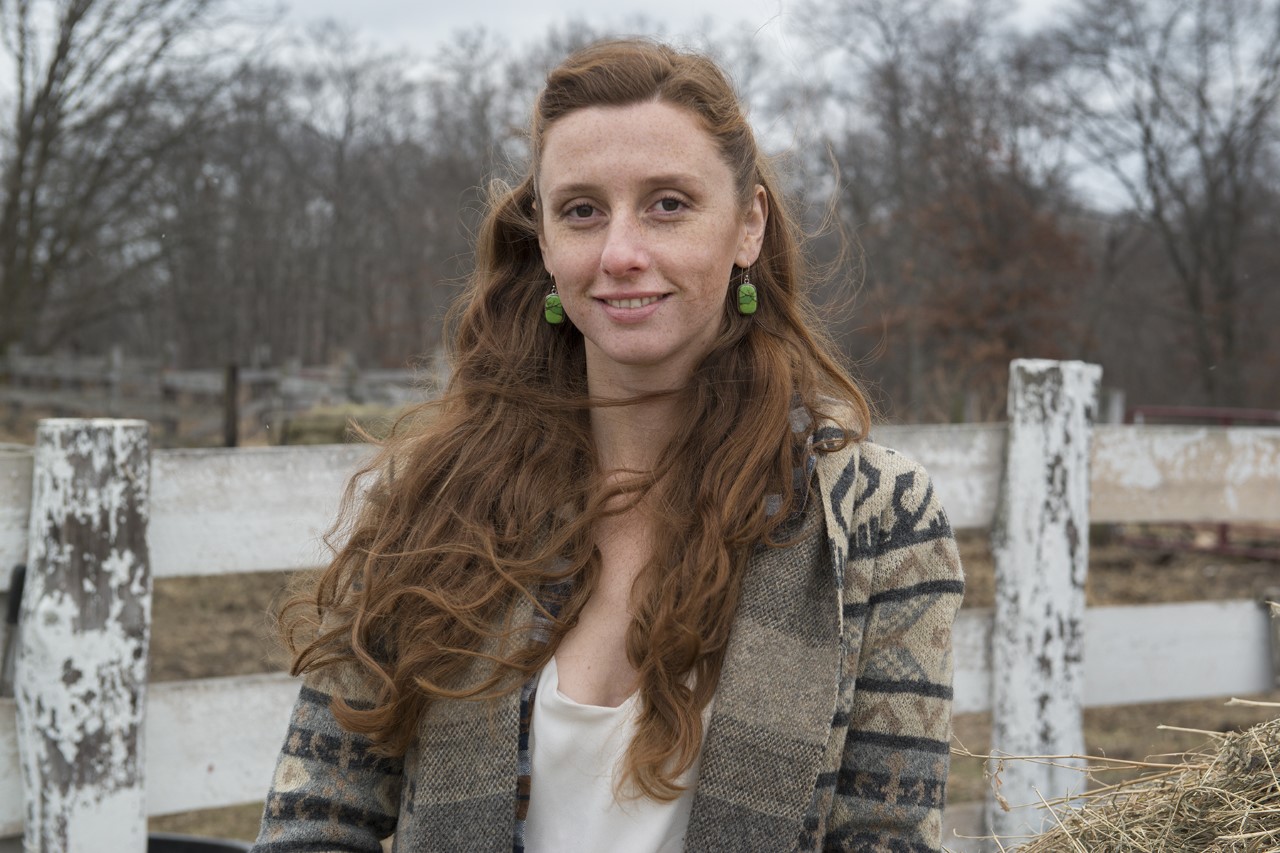 Kimberly Shelton has always had an affinity for the outdoors and the world around her. As a biology graduate student at Bemidji State University, Shelton is aligning her career with her passion.
Shelton grew up in a military family, stationed in England. However, she spent her summers living with her grandparents on the shores of Leech Lake.
"I spent my time following deer trails, building forts, fishing, making fires," she said. "My grandparents, who were Ojibwe, raised me with a lot of the culture. My name is Makaday Beneshish Ginew, which means a young golden eagle that is still black."
When she moved from England to the U.S. in 2009, Shelton knew she wanted to obtain a college degree that would allow her to focus on naturalism and her relationship to the Earth. After attending and teaching at the Wilderness Awareness School in Duvall, Washington, Shelton decided to further her career and enrolled as an undergraduate student at Bemidji State.
She graduated from Bemidji State in May 2020 with a degree in wildlife biology and a minor in BSU's new indigenous sustainability studies program.
The indigenous sustainability studies curriculum is aligned with BSU's Niizhoo-gwayakochigewin program – an Ojibwe phrase which translates to "two ways of doing the right thing in the right way." The program, one of the few of its kind anywhere in North America, offers a unique academic experience that brings indigenous perspectives into environmental sustainability initiatives.
Erika Bailey-Johnson, sustainability coordinator, and Dr. Cornelia "Corrie" Santos, assistant professor of environmental studies, pioneered the program and worked closely with Shelton.
"Not only was Kim involved in the Niizhoo internship program, but she also was integral in the creation of the indigenous sustainability studies major and minor program," Bailey-Johnson said. "Kim participated in a student focus group as an undergraduate and it was clear that she already understood the 'two ways of knowing' that this program strives to represent. She will bring to the world an entirely new way to solve problems and do her work. This is what is desperately needed right now, in every field."
Santos said Shelton's passion to maintain a connection between modern society and indigenous history embodies the true intention of curriculum.
"She looks at the world with a wonderful indigenous lens, as well as Western science, to come up with the best solutions for complex sustainability issues that urgently need answers," Santos said.
In addition to earning her master's degree in wildlife biology at Bemidji State, Shelton is currently working with the Leech Lake Band of Ojibwe gathering data for an ongoing project on predators.
"Being an indigenous sustainability studies student prepared me for this project by instilling a sense of what is truly important to me," she said. "I strive to not only be an excellent scientist, but also a good relative to all of the beings around me. My work is to steward a healthy Earth for the future generations."
Contact
Links
2021-B-077