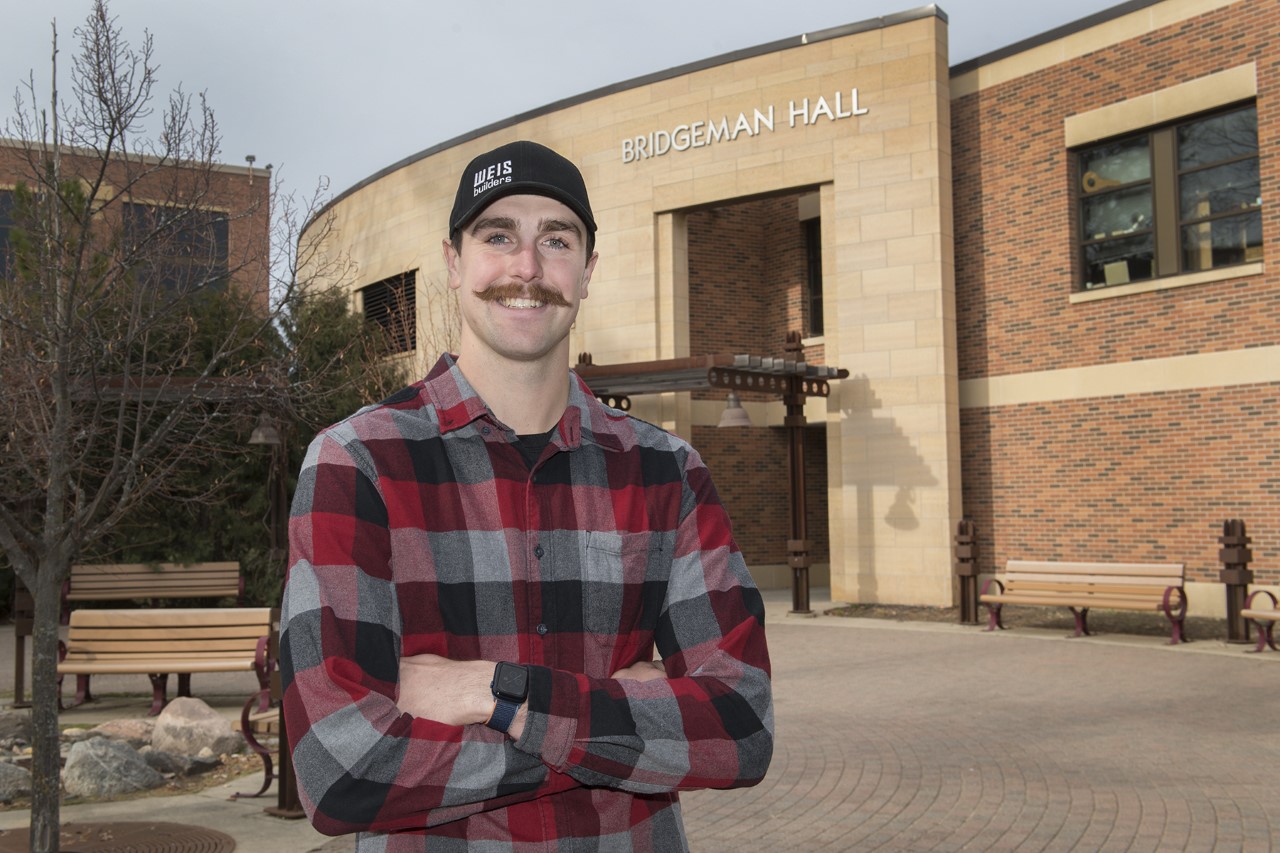 Zach Baumgartner, a Fall 2020 project management graduate from Kewaunee, Wisconsin, loves everything about the great outdoors. From hunting and fishing to backpacking and lake life, he found that Bemidji State University in the Northwoods was the perfect fit for him.
"BSU has the most ample outdoor opportunities I have ever seen around the country so it was a natural fit for me," Baumgartner said. "The ability to head out to the woods or hit the lake for some evening fishing was an allure I could not resist."
Baumgartner, a forward for the Beavers basketball team from 2016-2020, didn't always plan on pursuing a degree in project management. In fact, he first started as an exercise science major at Bemidji State.
"I have quite a bit of family in the construction industry so growing up I really had no interest in it," he said. "I came to college as an exercise science major but after consuming some of the course work, I decided that I'd much rather know the anatomy of a building than a human."
In his final semester at Bemidji State, Baumgartner accepted the position of assistant superintendent at Weis Builders, a construction company in Minneapolis.
"This is a field role and I will be working out of the Minneapolis office," he said. "Weis Builders does work in the commercial construction industry and I interned with the company for two summers before being offered a job."
As both a dedicated student and athlete, Baumgartner often turned to his professors for support during his undergraduate experience. Lyle Meulebroeck, assistant professor of technology, art & design, played a key role in his success.
"Meulebroeck was a huge contributor to keeping me on track," he said. "He was always willing to work my classes around my basketball schedule. All of the professors were very understanding of the time commitment it takes to play college basketball while also holding student athletes to the same standard as other students in the program."
In addition to the strong support system found he among his professors, Baumgartner also attributes his success to the variety of classes offered and the internships opportunities within the project management program.
"Some of my favorite classes were outside of my emphasis, but I was able to relate a lot of the material back to my construction background," he said. "Also, internships are so important to your success after college. My mom and dad always called them summer-long interviews and they really are. Search for them early and don't be afraid to travel for them."
Contact
Links
2021-B-084