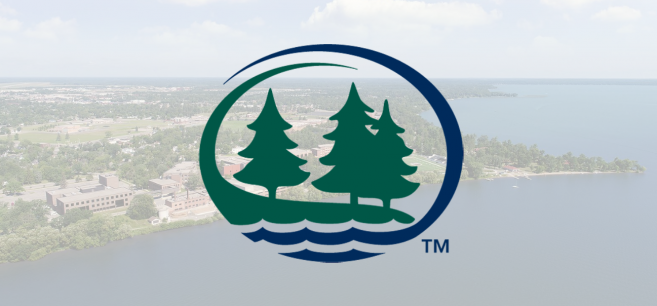 The Division of Academic Affairs at Bemidji State University congratulates the 733 students who were recognized as members of the dean's list at the conclusion of the Fall 2020 semester.
In a letter sent out to dean's list recipients, Provost and Vice President for Academic Affairs Dr. Allen J. Bedford acknowledged the hard work students put forth in their academics.
"Academic achievement is a testament to your skills and priorities and helps in preparing to meet challenges," Bedford said. "We commend you for your high academic performance, which is noteworthy at any time but especially so as you had to make adjustments due to coronavirus situation."
To be eligible for the dean's list, Bemidji State University students must be enrolled for at least 12 credits and earn a 3.5 GPA during the semester.
| | |
| --- | --- |
| First Name | Last Name |
| Cheyenne | Abear |
| Randy | Aboona |
| Rachel | Acosta |
| Ife | Adebola |
| Caeley | Affield |
| Hannah | Agnes |
| Mallory | Agurkis |
| Jordyn | Ahrens |
| Samuel | Alcorn |
| Nicole | Alexander |
| Blake | Alholm |
| Joseph | Alholm |
| Lyle | Allen |
| Averie | Allen |
| Brock | Althiser |
| Matthew | Ammann |
| Grace | Amwayi |
| Erin | Andersen |
| Zackrey | Anderson |
| Ashley | Anderson |
| Avary | Anderson |
| Owen | Anderson |
| Macy | Anderson |
| Sydney | Archer |
| Tyler | Arenkiel |
| Sophie | Arhart |
| Gabriela | Armstrong |
| Taylor | Arnold |
| Gabrielle | Arsenault |
| Calvin | Arsenault |
| Shelby | Austin |
| Simisola | Ayodele |
| Brooks | Bachmann |
| Clay | Bachmeier |
| Cassidy | Baker |
| Brekah | Baker |
| Tara | Baker |
| Ryan | Bang |
| Jada | Barker |
| Brady | Bartz |
| Geneva | Basye |
| Lianna | Bauer |
| Emily | Baurr |
| Kalley | Bazille |
| Allison | Beard |
| Shayla | Beaulieu |
| Alysha | Beaulieu |
| Faith | Beck |
| Casey | Belich |
| Michaela | Bellefy |
| Tanner | Bellrichard |
| Brenden | Benike |
| Josie | Benko |
| Michael | Benson |
| Isabelle | Berberich |
| Peter | Berg |
| Eva | Berg |
| Emily | Bergeron |
| Logan | Berlin |
| Bryce | Bernard |
| Krista | Bernstein |
| Cheyenne | Bever |
| Claudie | Billand |
| Jenna | Birnbaum |
| Rylie | Bjerklie |
| Noah | Bjork |
| Lydia | Bjorklund |
| Melanie | Blackstone |
| Abby | Blankenship |
| Griffin | Blegen |
| Ashley | Blevins |
| Blake | Boen |
| Mackenzie | Bolduc |
| Jackson | Boline |
| Noah | Bostic |
| Tori | Bott |
| Caitlin | Bowman |
| Abigale | Bowyer |
| Corinne | Bramer |
| Robert | Brangard |
| Kayleah | Breitweser |
| Josie | Brichacek |
| Emily | Brock |
| Christina | Broda |
| Linnea | Brower |
| David | Brown |
| Sarah | Bruder |
| Lauren | Bruggeman |
| Allen | Brundin |
| Eve | Buchanan |
| David | Budzil |
| Katlyn | Buermann |
| Christopher | Burk |
| Evan | Byler |
| Mariah | Byron |
| Molly | Campbell |
| Morgan | Cann |
| Tate | Card |
| Amy | Carey |
| Stephanie | Carlson |
| Stephanie | Carlson |
| Colby | Carlson |
| Jacob | Carnevale |
| Mary HallyKate | Catahan |
| Cody | Caughey |
| Mollie | Chalberg |
| Heather | Chaput |
| Wei | Chen |
| Sophie | Chiodo |
| Max | Christiano |
| Elaina | Christiansen |
| Kenzie | Christiansen |
| Fiona | Clark |
| Cody | Cloos |
| Cecilia | Clusiau |
| Rebecca | Clyde |
| Emily | Cobb |
| Tristan | Cofer |
| Sara | Coffield |
| Brett | Coffield |
| Ryan | Cominella |
| Emily | Comstock |
| Caden | Consolatti |
| Johnathon | Corcoran |
| Sean | Cortright |
| Nicole | Courtemanche |
| Gabriella | Coxworth |
| Emily | Curtice |
| Madisanne | Dahl |
| Meeghen | Dahlager |
| Tia | Dahmen |
| Hannah | Dalbec-Switzer |
| Cole | Daleiden |
| Kyla | Damerow |
| Jeffrey | Davies |
| Josephine | Davis |
| Gabriel | Davis |
| Loren | Dawson |
| Alberto | De Jesus Arreguin |
| Savannah | De La Hunt |
| Hudson | Dean |
| Kallie | Decker |
| Mercede | Defatte |
| Cassandra | DeKruif |
| Kaymee | Denault |
| Austin | Denman |
| Alison | Dennis |
| Dawson | Deutsch |
| Peyton | Dingmann |
| Samuel | Dingmann |
| Alexandra | Docherty |
| Devine | Donnell |
| Rachel | Doughman |
| Travis | Dow |
| Kerigan | Dowhy |
| Olivia | Doyle |
| Kendra | Draeger |
| Riley | Dreher |
| Andrew | Dudley |
| Stephanie | Dullum |
| Braxton | Dumonceaux |
| Aaron | Duncan |
| Isaiah | Dunham |
| Nicholas | Durr |
| Colt | Dusbabek |
| Thomas | Earl |
| Jonathan | Early |
| Abigail | Ecker |
| Samantha | Edlund |
| Nicholas | Edwards |
| Shelby | Eichstadt |
| Taiylor | Ellingson |
| TaeLeigh | Ellingson |
| Brittany | Ellison |
| Nathan | Engelmeyer |
| Gavin | Enright |
| Allyson | Erickson |
| Molly | Erickson |
| Casey | Fague |
| Darien | Fair |
| Elizabeth | Fairbanks |
| Shue | Fang |
| Jordan | Farley |
| Matthew | Feddema |
| Jada | Federly |
| Megan | Fehrenbach |
| Maggi | Fellerman |
| Stephanie | Ferguson |
| Austin | Fiedler |
| Chase | Fillipi |
| India | Fitterer |
| Megan | Flateland |
| Calli | Forsberg |
| Brittany | Foss |
| Christina | Fox |
| Jordan | Francis |
| Ziigwan | Frazer |
| Montgomery | Frederiksen |
| Cole | Fredrickson |
| Sarah | Fricke |
| Natalie | Fultz |
| Bradley | Gallagher |
| Jacob | Gannon |
| Lucas | Garbe |
| Sarah | Garding |
| Gabrielle | Gaustad |
| Alexander | Gehlert |
| Gregory | Gentry |
| Madison | Gibson |
| Teri | Girtz |
| Tobias | Glen |
| Jordan | Gobely |
| Leah | Goggleye |
| Benjamin | Golden |
| Tori | Goldie |
| Nadia | Gordon |
| Kayla | Gordon |
| Reegan | Goulding |
| Tyra | Graham |
| Rebecca | Graika |
| Serena | Graves |
| Kaitlin | Greenberg |
| Zoey | Griffin |
| Simon | Gruber |
| Teghan | Grulkowski |
| Geana | Guillard |
| Makena | Gunderson |
| Daniel | Haasken |
| Haley | Hacker |
| Arianna | Hady |
| Marley | Hagen |
| Alaina | Hall |
| Margaret | Hallock |
| Jorgen | Hamel |
| Aidan | Hammill |
| Makenzie | Hancharyk |
| Gannen | Hank |
| Joshua | Hanna |
| Samantha | Hansen |
| Kaylynn | Hanson |
| Tyler | Hanson |
| Seth | Hanson |
| Alex | Hanson |
| Megan | Hanson |
| Georgiana | Harber |
| Christopher | Hart |
| Grayson | Hartshorn |
| Carli | Haynes |
| Shanelle | Head |
| Jada | Hecht |
| Morgan | Hedlund |
| Hailey | Heegard |
| Cory | Heinlen |
| Emmy | Heisler |
| Rachael | Heittola |
| Tristen | Heller |
| Paige | Hemphill |
| Colton | Herman |
| Rachel | Herring |
| Anna | Hertel |
| Connor | Hexum |
| Winston | Hills |
| Rebecca | Hinckley |
| Lauren | Hodny |
| Thomas | Hoffman |
| Jessa | Holden |
| Emily | Holler |
| DeAnna | Holmstrom |
| Savanna | Holum |
| Holly | Homolka |
| Elaina | Hoover |
| Clara | Hooyer |
| Anne | Hopp |
| Quinn | Howard |
| Allison | Howard |
| Anna | Howard |
| Eric | Howd |
| Melody | Hoza |
| Caleb | Huchel |
| Ivy | Huckbody |
| Kyle | Huepenbecker |
| Rileigh | Hughes |
| Ivy | Hulshizer |
| Karrie | Hume |
| Reece | Hunt |
| Abby | Huot |
| James | Huwe |
| Olena | Iemets |
| Madison | Irons |
| Sarah | Jacobson |
| Fletcher | Jahn |
| John | Janssen |
| Joshua | Jernigan |
| Kenneth | Johnson |
| Cole | Johnson |
| Shaelyn | Johnson |
| Alec | Johnston |
| Jenna | Jones |
| Rebecca | Josefson |
| FaLeisha | Jourdain |
| Tyler | Jubenvill |
| Ian | Jungels |
| Madeline | Jurisch |
| Amielia | Kahlstorf |
| Trisha | Kalvoda |
| Christina | Kampa |
| Nicole | Kane |
| Morgan | Kapsner |
| Maxwell | Karnik |
| Kalysta | Katke |
| Saiyid | Kazmi |
| Mitchell | Kehne |
| Randy | Kemrajh |
| Spencer | Kendall |
| Kalei | Kerby |
| Ian | Kerkow |
| Sagyan | Khadka |
| Nicolaas | Kilde |
| Kaelyn | Kimmick |
| Sara | King |
| Anastasia | Klein |
| Sophie | Klima |
| Corey | Kloos |
| Krista | Klug |
| Haley | Knack |
| Quinn | Knott |
| Chelsea | Knutson |
| Catie | Kodada |
| Kobie | Koenig |
| Ava | Koep |
| Emily | Kohlhof |
| Sonja | Kolnes |
| Zachary | Konsor |
| Reed | Korbel |
| Augustanna | Korkalo |
| Kyle | Kormeier |
| Elizabeth | Korpi |
| Lisa | Kossan |
| Taylor | Kot |
| Makayla | Kottke |
| Kelby | Krabbenhoft |
| Mindy | Kramer |
| Riley | Kriegl |
| Megan | Krogman |
| Leah | Krupke |
| Alexis | Kudis |
| Kurtis | Kunkel |
| McKenna | Lalim |
| Madison | Lampton |
| Cody | Landwehr |
| Parker | Lane |
| Dylan | Lange |
| Jared | Langer |
| Gracie | Lastovich |
| Matthew | Laubach |
| Allison | Laudenbach |
| Kevin | Lauderbaugh |
| Serenity | Lauderbaugh |
| Caleb | Laurence |
| Brittany | Lavallie |
| Hanna | Lavin |
| Cassandra | LeBrun |
| Olivia | LeDuc-Fimmano |
| Hannah | Leffelman |
| Nicholas | Lemieux |
| Benjamin | Lemieux |
| Amber | Lent |
| Joe | Lescarbeau |
| Olivia | Leslie |
| Haylee | Liebl |
| Alexis | Liimatainen |
| Brooke | Limesand |
| Zachary | Lindseth |
| Julianna | Lindsey |
| Emmalee | Line |
| Trevor | Loberg |
| Kyle | Looft |
| Yuan Ling | Looi |
| Kira | Loop |
| Jesus | Lopez Vega |
| Anna | Lorentz |
| Preston | Lowe |
| Maggie | Lowrey |
| Anna | Ludescher |
| Nathan | Luehrs |
| Claire | Lund |
| Zachary | Lundt |
| Alicia | Lussier |
| KayLynne | Lyons |
| Brandon | Mack |
| Kaitlyn | Maesse |
| Connor | Maistrovich |
| Ryan | Makela |
| Sophia | Maki |
| Kyle | Malecha |
| Maycie | Malterud |
| Savannah | Mangels |
| Andrew | Manuele |
| Macey | Marcotte |
| Annalie | Marinucci |
| Cara | Mart |
| Eric | Martin |
| Kora | Martin |
| Shane | Massmann |
| Alanna | Mattson |
| Hannah | Mayer |
| Jacob | McArthur |
| Lisa | McCollum |
| Abby | McCormack |
| Alec | McCoy |
| Elizabeth | McDonald |
| Jacob | McElhannon |
| Shannon | McKean |
| Courtney | McLaren |
| Luke | Medved |
| Michael | Menden |
| Kelsey | Menges |
| Alyssa | Mess |
| Jaime | Meyer |
| Jeffrey | Meyer |
| Zachary | Meyer |
| Rilee | Michaelson |
| Jack | Michel |
| Kennedy | Michel |
| Griffin | Miller |
| Brandon | Miller |
| Josie | Miller |
| Summer | Mills |
| Ellen | Milton |
| Cade | Milton-Baumgardner |
| Abby | Miska |
| Joseph | Mitchell |
| Kristie | Mitchell |
| Helen | Mlady |
| Alicia | Moening |
| Kylie | Monson |
| Erin | Monson |
| Antonella | Montenegro Paredes |
| Kayla | Montzka |
| Abby | Moore |
| Natalie | Morrow |
| Arvid | Mortberg |
| McKayla | Muelken |
| Erin | Muenter |
| Nedzib | Mujic |
| Mesfin | Muleta |
| Raeann | Murray |
| Aaron | Myers |
| Hayley | Myhre |
| Sara | Mykleseth |
| Ashley | Myles |
| Kelsie | Narlock |
| Michael | Navis |
| Bennie | Neewray |
| Reid | Nelson |
| Ryan | Nelson |
| Ashley | Nelson |
| Benjamin | Nelson |
| Timothy | Nelson |
| Madeline | Nelson |
| Becca | Nelson |
| Hannah | Nelson |
| Benjamin | Nelson |
| Isabela | Nelson |
| Megan | Nemec |
| Natasha | Nemmers |
| Mya | Neugent |
| Ashmita | Neupane |
| Katherine | Neuses |
| Benjamin | Ng |
| Heather | Niceschwander |
| Kaydn | Norberg |
| Anika | Norgren |
| Ruqayyatu | Nyaloma |
| Jocelyn | Nyblom |
| Benjamin | O'Brien |
| Rylee | Offermann |
| Alexis | Ogniewski |
| Shawn | Ohm |
| Caleb | Okemwa |
| Chase | Olderbak |
| Houston | O'Leary |
| Valla | O'Loughlin |
| Thomas | Olson |
| Ellah | Olson |
| Madeline | Olson |
| Blaine | Olson |
| Ean | Olson |
| Lisset | Olvera Chan |
| Michael | O'Malley |
| Olufemi | Oriola |
| Holli | Orpin |
| Michaela | Osborn |
| Cyrinus | Osuorah |
| Zachary | Otto |
| Mitchell | Otts |
| Hameed | Oyedele |
| Celina | Oyono Ela |
| Morgan | Palmer |
| Paul | Papenfuss |
| Kora | Parkinson |
| Ariel | Parnell |
| Brennan | Paulsen |
| Gage | Paurus |
| Jessie | Pederson |
| Alexander | Penn |
| Jhett | Pesch |
| Elisabeth | Petersen |
| Halle | Peterson |
| Vanessa | Peterson |
| Garrett | Peterson |
| Charlie | Peterson |
| Nicholas | Peterson |
| Alexandra | Pfannenstein |
| Wyatt | Phaneuf |
| Pierre | Piche |
| Cassandra | Piotrowski |
| Laura | Platt |
| Rebecca | Plautz |
| Madison | Plovie |
| Katy | Podvin |
| Samantha | Pogatchnik |
| Rylee | Pompa |
| Miranda | Port |
| Alex | Portner |
| Zachariah | Priewe |
| Linsey | Proctor |
| Brianna | Prothero |
| Graham | Proulx |
| Shayla | Pyles |
| Emily | Quast |
| Thomas | Raden |
| Allyson | Rahkola |
| Holly | Rairdon |
| Kristen | Rasmussen |
| Jordyn | Rasmussen |
| Carlie | Reading |
| Lydia | Ready-Mock |
| Emma | Reed |
| Lauren | Reid |
| Nicole | Rezabek |
| Genevieve | Richards |
| Maggie | Richardson |
| Ivy | Riddles |
| Susie | Rieber |
| Emma | Riedi |
| Jacob | Rieth |
| Katelyn | Rinicker |
| Emily | Rinne |
| Mackenzie | Ritchie |
| Chloe | Riviere |
| Halle | Robeck |
| Kacyn | Robertson |
| Rylie | Rockensock |
| Aubrey | Rodgers |
| Luke | Rogers |
| McKenna | Rohe |
| Jack | Rooney |
| Elias | Rosen |
| Emma | Rosing |
| Brandon | Rothauge |
| Jacquelynn | Rothbauer |
| Kinsten | Rought |
| Meghan | Roy |
| Lincoln | Ryan |
| Ava | Ryan |
| Alex | Sable |
| Sean | Salfer |
| Selena | Sanchez |
| Meghan | Sandberg |
| Kayla | Santl |
| Cassidy | Sarff |
| Luke | Savela |
| Taylor | Sawa |
| Kameron | Saxon |
| Allison | Schak |
| Drew | Scharber |
| Starlite | Schlader |
| Lucas | Schliesman |
| George | Schmalzbauer |
| Patrick | Schmitz |
| Aaron | Schnathorst |
| Katharine | Schneerer |
| Claire | Schotzko |
| Joseph | Schultz |
| Danielle | Schultz |
| Nicole | Schulz |
| Chandler | See |
| Leah | Seidenkranz |
| Morgan | Seopa |
| Breanna | Sewall |
| Zachary | Shaffer |
| Kristani | Sheely |
| Sydni | Shelton |
| Christopher | Shepard |
| Hallie | Shevich |
| Baylor | Short |
| Madeline | Siedenburg |
| Jason | Sinitsin |
| Ryce | Skime |
| Breahna | Slaughter |
| Chloe | Smith |
| Caitlin | Smith |
| Brittany | Smith |
| Allyson | Smith |
| Christopher | Smith |
| Jennifer | Smith |
| Christina | Snesrud |
| Colter | Sodja |
| Elijah | Solberg |
| Samuel | Solensky |
| Samuel | Sommars |
| Amber | Sorenson |
| Tysen | Soto |
| Jack | Southard |
| Janine | Speight |
| Nathan | Sperr |
| Katherine | Springer |
| Ashley | Spry |
| Dustin | St  Arnold |
| Samantha | St. Sauver |
| Matthew | Stacey |
| Lindsey | Stage |
| Blake | Staines |
| Benjamin | Steel |
| Mattea | Steffes |
| Autumn | Stein |
| Wesley | Steinmetz |
| Caitlin | Steiskal |
| Preston | Stengel |
| Kaleb | Stevens |
| Emily | Stevensen |
| Alexander | Stewart |
| Logan | Stiening |
| Grace | Stinar |
| Taylor | Stish |
| Lauren | Stockmoe |
| Amy | Stokes |
| Haley | Stolt |
| Alyse | Stone |
| Siena | Storm |
| Allyna | Storms |
| Jaylin | Strack |
| Brandon | Stuckmayer |
| Ryan | Stuhaug |
| Ashley | Stusse |
| Tyler | Summers |
| Paige | Sundvall |
| Alyson | Sveeggen |
| Shane | Svir |
| Darby | Swanson |
| Trinity | Swant |
| Coralie | Swedburg |
| Caden | Sweeten |
| Ty | Swenson |
| Shelby | Tanner |
| Lindsey | Theis |
| Ashley | Thompson |
| Austin | Tiller |
| Megan | Tirevold |
| Austyn | Tobey |
| Ethan | Tobin |
| Allen | Toman |
| Heidi | Tormanen |
| Caleb | Travis |
| Catherine | Trihey |
| Tabatha | Troff |
| Kailee | Troumbly |
| Gabriel | Trudeau |
| Aneesa | Tucker |
| Shayle | Turner |
| Jamie | Turnquist |
| Kayla | Tyra |
| Sarah | Urschel |
| Zachary | Urvig |
| Madinabonu | Usmonova |
| Dakota | Veaux |
| Angel | Verbeck |
| Claudia | Vincent |
| Taylor | Vold |
| Benjamin | Voller |
| Maggie | Vomela |
| Benjamin | Vossen |
| Brady | Wagner |
| Zachary | Wallraff |
| Marissa | Walsh |
| Owen | Walters |
| Ellen | Walters |
| Kellan | Wandtke |
| Di | Wang |
| Thomas | Ward |
| Maurice | Ward |
| Katija | Ward |
| Paul | Warner |
| Spencer | Wehr |
| Kelsie | Weite |
| Noah | Wendland |
| Heather | Werlein |
| Savanna | Werlein |
| Stephanie | Wesley |
| Ace | Wesselmann |
| Tori | Wicklund |
| Hailey | Wiederich |
| Anna | Wientjes |
| Alec | Wilcox |
| Jacari | Wilson |
| Nicole | Wilson |
| Gabrielle | Wilson |
| Elizabeth | Wilson |
| Faith | Winkelman |
| Cierra | Wittner |
| Claire | Wolhowe |
| Mary | Wolkerstorfer |
| Emily | Wollenweber |
| Trevor | Wozniak |
| Adabelle | Wright |
| Chengchen | Yang |
| Kase | Yerbich |
| Sierra | Yimam |
| Michael | Yonkovich |
| Caleb | Young |
| Oliver | Youngberg |
| Sydney | Zerr |
| Chenwei | Zhang |
| Karen | Zierden |
| Thalen | Zimmerman |
| Jared | Zimmerman |
| Emily | Zittel |
| Kayci | Zorman |
| Ebube | Zulu-Okafor |
| Grant | Zupko |
| Russell | Zwiers |
Contact
Links
2021-B-147