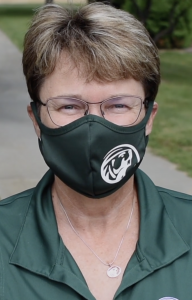 Welcome to the first-ever entirely digital edition of Bemidji State University magazine. Since our last issue was released, the world has changed in many ways. Our institution, our nation and the world continue to respond to the coronavirus, we endured national turmoil in response to the killing of George Floyd and we are still resolving a crucial election to select the next president of the United States.
In this era of uncertainty, I will assure you that Bemidji State endures. I can share with you one basic, unwavering truth which guides our actions at Bemidji State University every single day: regardless of the situation, the safety, security and well-being of our students is our highest priority.
The actions we took during the spring semester in response to the Coronavirus pandemic, which you'll read about in this issue of our magazine; the actions we take now to combat racism; the actions we have taken as we welcomed students back to our campus for the fall semester, are all guided by this one unwavering truth.
I said in an early June message to our BSU and Northwest Technical College campus communities that our goal continues to be to forge an environment where all people are safe, welcomed and validated. In order for this to happen, students and employees must feel safe, secure and supported on our campuses and in our classrooms. They must feel valued and validated.
To achieve this, we must strive to find ways to communicate with each other, to hear each other and truly listen. My expectation is that between the time I have written this note and the time you receive it, we will have taken a step in that direction.
Please continue to keep yourselves and your families, friends and loved ones safe, healthy and well.
Sincerely,

Dr. Faith C. Hensrud
---
Make sure the BSU Alumni Office has your latest contact information: Alumni who have changed jobs or their names and those who have multiple or seasonal addresses are asked to update their contact information by visiting bsualumni.org or calling (218) 755-3989 so you can stay up-to-date on news and events.